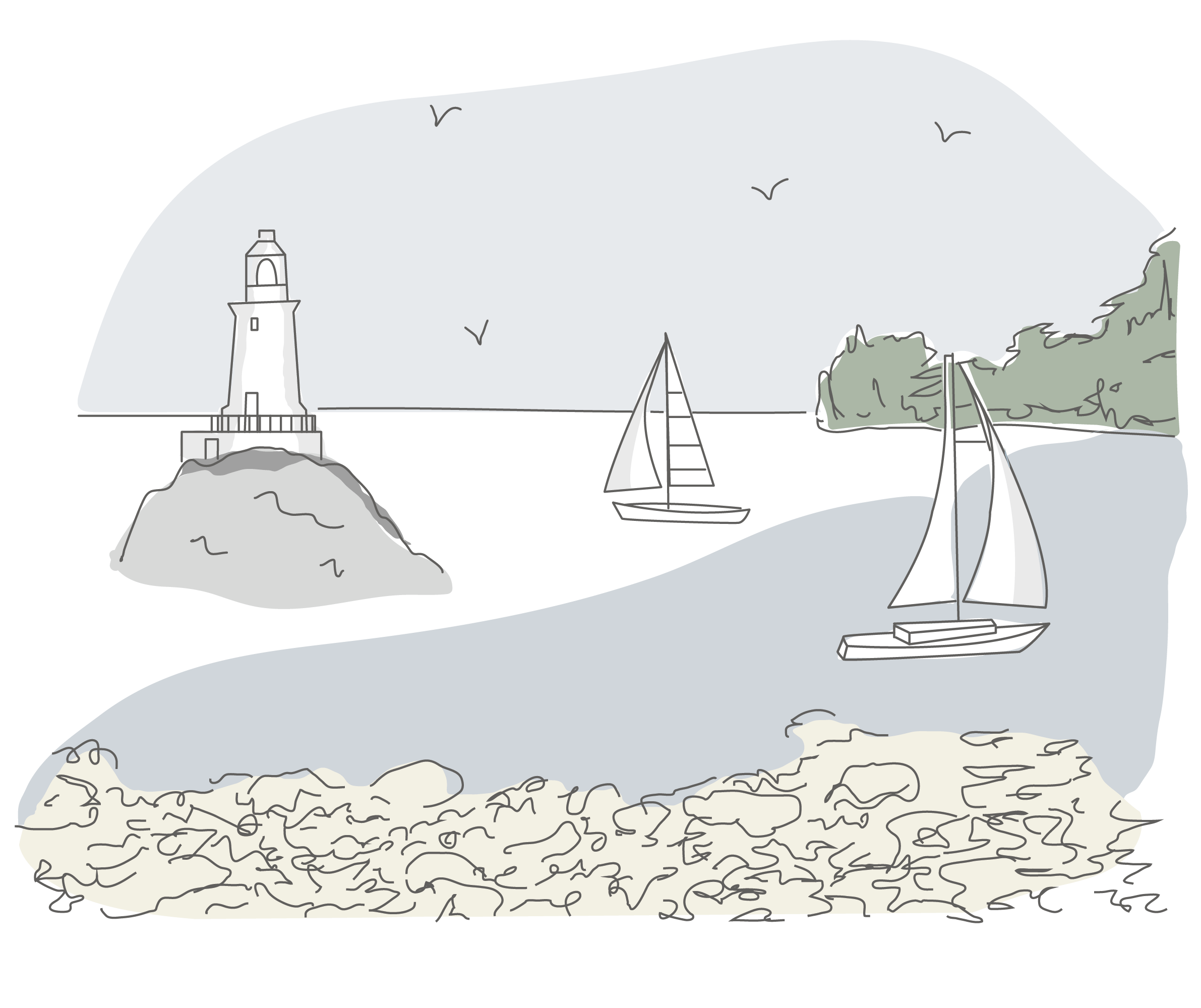 Jersey Mortgage Broker
We work with local and international lenders to offer the most comprehensive mortgages.
We can offer the following:
Residential Mortgages
Buy to let mortgages
Commercial finance
Jersey mortgages for non-residents 
Peer to peer finance
We are authorised by the JFSC and also offer related mortgages in the UK and mainland Europe.
Request a callback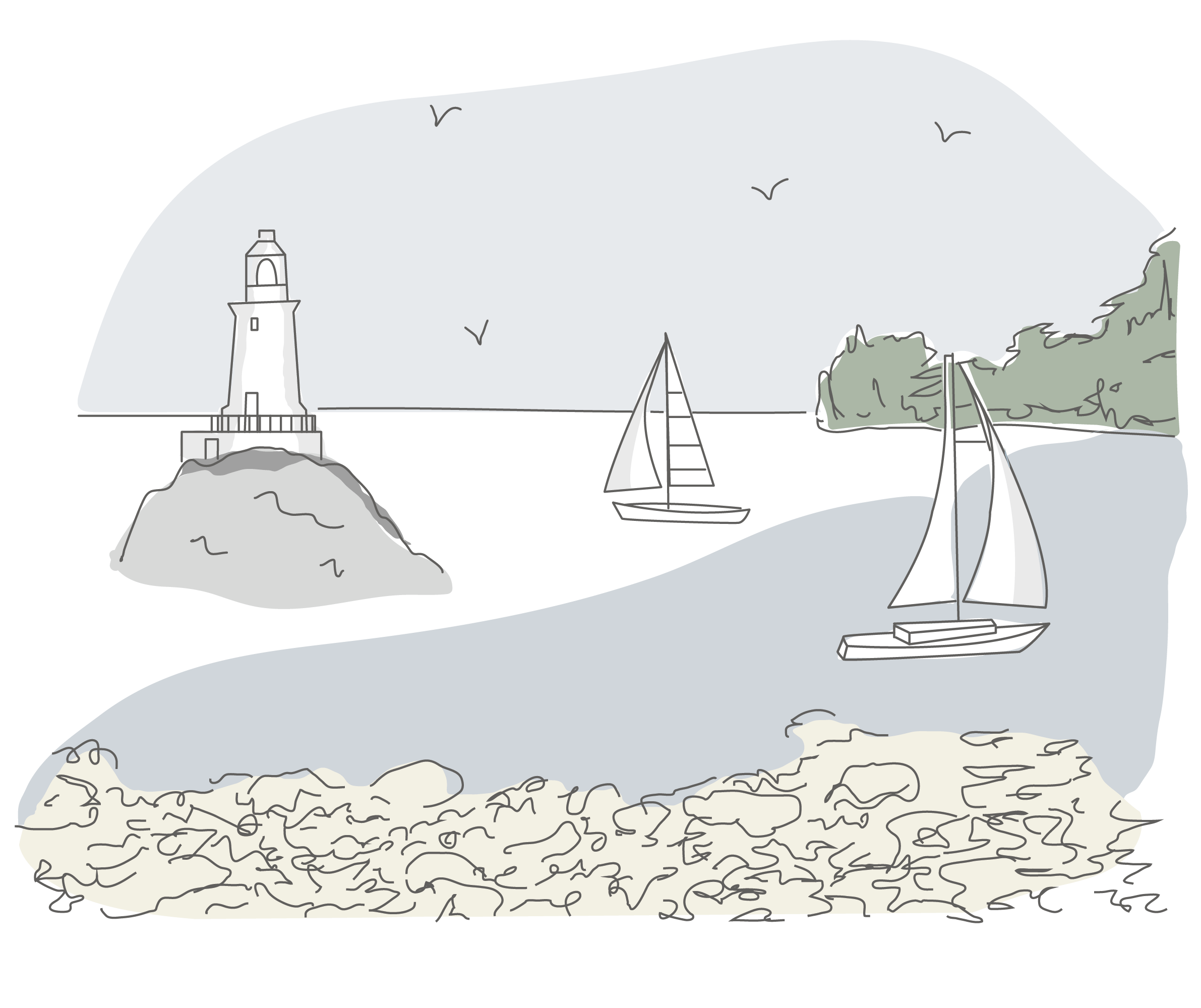 Jersey's Property Market
Buying a house in Jersey remains popular, and house prices on the island have continued to rise, hitting new all-time highs. Aside from the fact that Jersey's economy is still growing, interest rates are low, making mortgages in Jersey more attractive and fuelling interest in buying a property. Upsizing is also common, with many people looking to move from smaller properties into bigger homes.
The shortage of stock has partly been behind the recent rise in house prices, but Jersey's growing financial sector is also fuelling demand for property on the island. As a result, house prices are unlikely to fall anytime soon. Present forecasts suggest that the population of Jersey could reach 128,000 by 2035 – an increase of 21% on current figures. In short: Jersey property is likely to continue to be in high demand for the foreseeable future.
Jersey's government is highly proactive. The island's size means the regulator can be close to businesses and key players who work on the island, helping to facilitate trade, business and operations. As a result, Jersey's financial services sector is booming, which also drives demand for property on the island. It is also worth remembering that the last decade has seen an unprecedented movement by worldwide governments against so-called "tax havens." Jersey has managed to deftly navigate a slew of regulatory changes, all while maintaining the very competitive financial landscape that it is known for.
The ongoing growth in the population, the strength of Jersey's financial industry, combined with the significant shortfall in new homes, has created a strong backbone for the Jersey residential property market. Buying a house in Jersey has never been more popular.
Who Can Buy a House in Jersey?
If you are considering buying a house in Jersey, there are several factors you will need to take into consideration before you buy.
Firstly, it's essential to know that the Jersey property eligibility regulations focus on those born locally. If you were born on the island and have lived on Jersey for a total of ten years (not necessarily consecutively), you will generally have entitled residential status, which gives you the right to buy, sell and rent out a property. If you were born outside Jersey but have lived on the island for a continuous period of more than a decade, you may also be eligible for entitled status. Again, this gives you the right to buy, sell, and let property on the island.
While Jersey's property eligibility system can create barriers to entry. For those who aren't eligible under the various criteria (i.e., being born on the island, living in Jersey for more than ten years), Jersey also offers a high-value residency (HVR) program.
Those who meet specific criteria can apply for high-value residency in Jersey. If granted, you will receive eligibility status that will allow you to buy a property in Jersey. There are several conditions you will need to meet, but generally, you must be planning to be a permanent resident of Jersey, your residence would see you contribute a minimum of £145,000 in local taxes, and you will need to have global earnings of more than GBP 750,000 or the equivalent in another currency. Generally, you will also need to purchase a "high-value" property – in the region of £1.75 million or more. Should you qualify for high-value residency in Jersey, Enness will be able to help you with structuring property finance for your purchase. Enness' brokers have access to more than 500 international mortgage lenders and have close professional relationships and a local team who can source the most competitive local financing solution for you.
You should note that meeting eligibility criteria for high-value residency doesn't automatically grant the right to residency under the scheme – local authorities will consider each application on a case-by-case basis.
There is also what is described as "unqualified" properties in Jersey. These are often placed to one side for non-locals with a prominent position in the local economy to allow them to buy even if they don't already have eligibility through other means (i.e., they haven't lived on the island for more than ten years). 
The local government is extremely proactive with regards to attracting high-net-worth individuals to Jersey. The standard of living and quality of services (especially education and hospitality) in Jersey are extremely high. The ability to market the island as both a business hub and a place to live is expected to lead to significant population growth going forward.
Jersey Home Loans
House prices on the island and competition for buying a house in Jersey mean that liquidity and quick access to property finance is essential for securing a home in Jersey.
Apart from the eligibility criteria you need to meet to buy a home in Jersey, the standard property financing process can be very similar to that of the UK. However, if you have an international background, global assets or your wealth is tied up in a variety of structures or vehicles, you may find that approaching mainstream lenders won't get you the best deal.
Enness will be able to negotiate a mortgage in Jersey with lenders who will be able to take a more comprehensive view of your circumstances to secure the most competitive rates and terms for you.
Your broker will start by listening to your requirements and asking you about your financial background. Based on your situation, Enness will then plan which lenders to approach on your behalf to get you the best property finance.
For clients with a very straightforward financial situation, Enness may approach local lenders for Jersey home loans. However, some of these lenders will give relatively standard "package" type deals that can be inflexible or take a narrow view of your financial situation, limiting the competitiveness of the rates lenders offer you. As a result, if your background is a little bit more complex or if your broker knows you will get better financing by approaching international lenders, private banks, or other alternative finance providers, they may suggest that path for you. Depending on your situation, Enness may suggest releasing equity from an international property, using securities based financing to raise capital, bridging finance or an array of other different ways to secure a Jersey home loan effectively.
Whatever course of action you choose, Enness' goal will always be to get you the best rates and terms with a Jersey mortgage finance deal that meets all your requirements and is structured efficiently. With independent access to more than 500 lenders, Enness also has special relationships with the financial community in Jersey, should you wish to secure attractive property finance from a local player.  
Taxation in Jersey
There is a common misconception that buying a house in Jersey is a quick and easy way to benefit from the island's "tax-free" status. The reality, however, is that Jersey isn't a "no tax" jurisdiction. Jersey residents are required to pay tax on their personal income and may also pay additional contributions towards specific public services. You should also note that your worldwide income will be considered when it comes to how Jersey will calculate your income tax, although you may be able to benefit from double taxation agreements
Corporate income tax in Jersey sits at 0% for most businesses, and it's for this reason the island is known for being a particularly favourable environment with regards to taxation rules. However, there are exceptions to this 0% income tax rule, so you will want to seek expert advice before you redomicile or set up a business on the island. You should also request advice from local specialists regarding specific implications of residing in Jersey regarding your overall tax situation and how you will be affected.
Mortgages in Jersey
Another common misconception is that Jersey home loans are a like-for-like mirror of the process you'd experience in the UK. The reality is different, and property finance in Jersey is unlike the UK in a few significant ways.
In short: mortgages in Jersey can be complex. Enness is always happy to discuss the process and details more fully with you at any time and without obligation. If you have questions or would like to know more about buying a house in Jersey, get in touch at any time. One of Enness' brokers will contact you to discuss your options and property finance on the island. However, some of the key facts concerning property finance in Jersey are as follows:
Jersey mortgages are international mortgages, although they are valued in sterling and are linked to the UK's base rate
Jersey's mortgage interest tax relief system is different to the UK's. In Jersey, the system will not be phased out until 2025. You will be able to claim a deduction on the interest rate if you're buying a house in Jersey that you will live in or currently live in and plan to expand. There are also other conditions: to benefit from interest tax relief, the lender must carry out business locally on the island, for example. You must also be a full-time resident
There is a limit to the level of mortgage tax relief available (it is also subject to change)
Buy-to-let mortgages in Jersey may be subject to housing qualifications and individual status
Jersey registered businesses are exempt from local taxes. As a result, commercial property mortgages are prevalent
Stamp duty and land transaction tax are applicable, but there are concessions for first-time buyers
Best Mortgages in Jersey
When looking at options for mortgages in Jersey, you will naturally want the most advantageous rates.
Mainstream local lenders tend to offer loan-to-value rations similar to those you would find at high street banks and lenders in the UK. However, if you have a complex situation, are making a high-value property purchase or wish to look at alternative financing options, Enness will be able to negotiate very attractive deals from other lenders. These include both local and international private banks.
Rates for Jersey home loans can start at around 1.5%, although what a lender will let you borrow will depend on your circumstances.
While you're likely to get competitive offers for a Jersey home loan, if you are operating alone in seeking a mortgage in Jersey, you will find that comparing offers from lenders can be complex. Lenders will offer quite different rates and terms. Understanding the subtle differences between each offer and knowing which is most advantageous can be more challenging than you'd initially expect. Enness will source the most competitive rates and terms for you from domestic or international lenders and help you compare differences between them and understand which offer puts you in the best position when buying a house in Jersey.
Base rates are linked to Bank of England rates, and Jersey mortgages are regulated in the same manner as the UK mortgage sector. The fact that Jersey mortgages are valued in sterling takes away the currency exchange risk for many international investors. With the current low interest rate climate, you will find that mortgages in Jersey are usually very competitive. If you are a high-net-worth individual, you will find that Jersey's financial institutions will want to offer rates and terms to suit your needs, and these are usually very interesting from a cost perspective.
It's worth noting that there has been a significant reduction in bank deposits held in Jersey over the last decade. At the same time, there has been an increase in the level of funds administered on the island – probably a reflection of investors switching from holding their funds in low interest savings accounts. However, the trend has fuelled the island's already liquid mortgage market, which in many cases is being held back by a lack of property and shortfall in newbuilds numbers.
If you are buying a house in Jersey – particularly a high-value property – Enness will be able to open up the wider Channel Islands mortgage market for you. Rather than only seeking out mainstream lenders for Jersey home loans, Enness will be able to negotiate with an array of private banks, family trusts and other niche lenders. Your broker will be able to secure the most advantageous mortgage rates and terms and will also be able to utilise your global assets to ensure the best deal. This might include pledging assets under management with a lender or helping you benefit from other financial arrangements or connected services from your lender that will be favourable for you.
Jersey Mortgage Experts
Enness has a track record of helping high-net-worth individuals and their families secure high-value mortgages in Jersey. From their office in the heart of Jersey's finance sector, Enness will seek out the best mortgage rates for you from local or international lenders. If you would like to know more about Jersey home loans, if you are in the process of buying a house on Jersey or if you have any questions about the process or mortgages on the island, get in touch. A broker will reach out to you for an informal and no-obligation chat.
SCHEDULE A DISCOVERY CALL