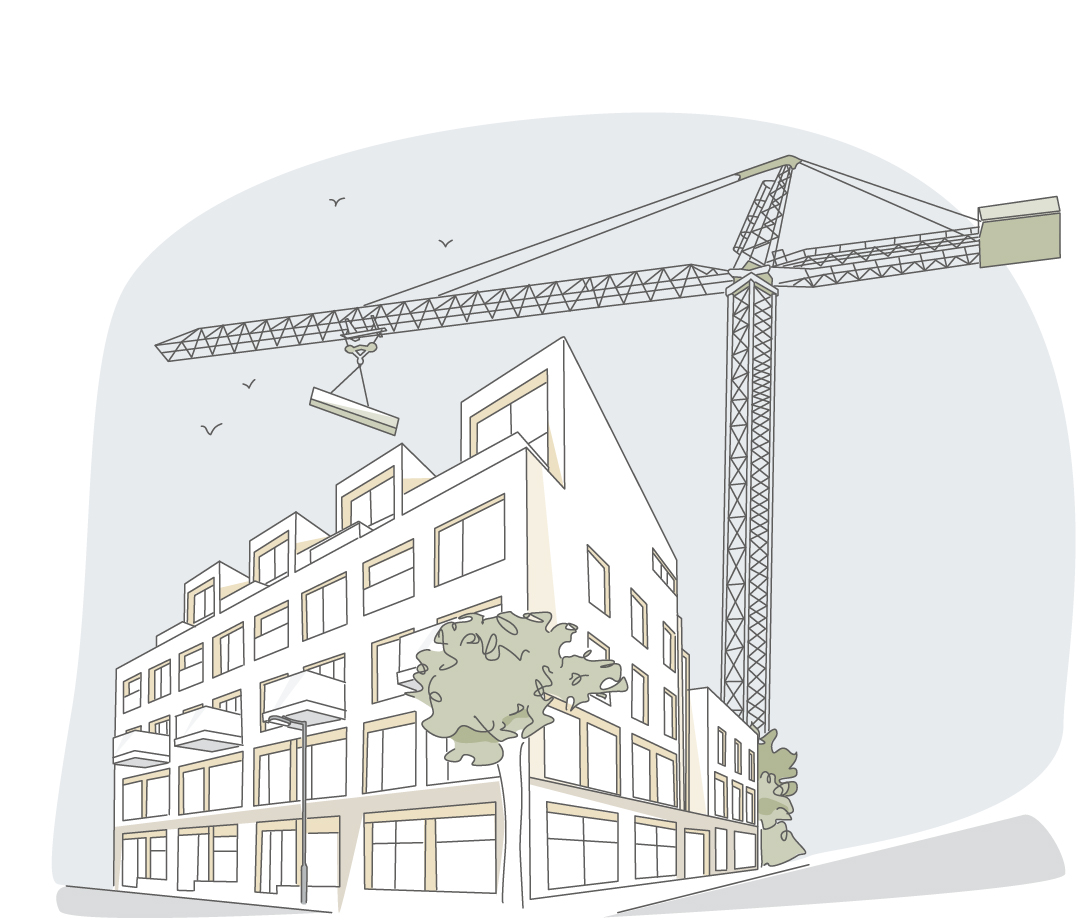 Purpose-Built and Conversions
Many people assume that financing student accommodation will be much the same as other types of commercial finance. However, the reality is that most lenders will tend to shy away from lending against purpose-built student accommodation or conversions. Lenders like liquid real estate and student accommodation can be less liquid than other parts of the property market. Specialist lenders, however, do finance these types of projects and tend to be the go-to in the space.
Whether you are developing custom-built accommodation or converting a property, lenders will want to see realistic plans for your project. You'll also need to give firm indications of your costs, who will carry out the work, demonstrate your experience with managing projects (lenders will evaluate your team if your project is larger). They will also want to assess the demand for student accommodation wherever you plan to build or convert real estate.
Your plans must be solid, and you must be confident in your ability to deliver on them. Finance applications can easily fall through if lenders aren't convinced of the feasibility of a project or if they think you are undertaking too much. Enness will help you present your case to lenders in the best possible light. You'll find this is particularly helpful if your conversion or purpose-built property doesn't yet have any provable income or if it is your first student accommodation investment.
REQUEST A CALLBACK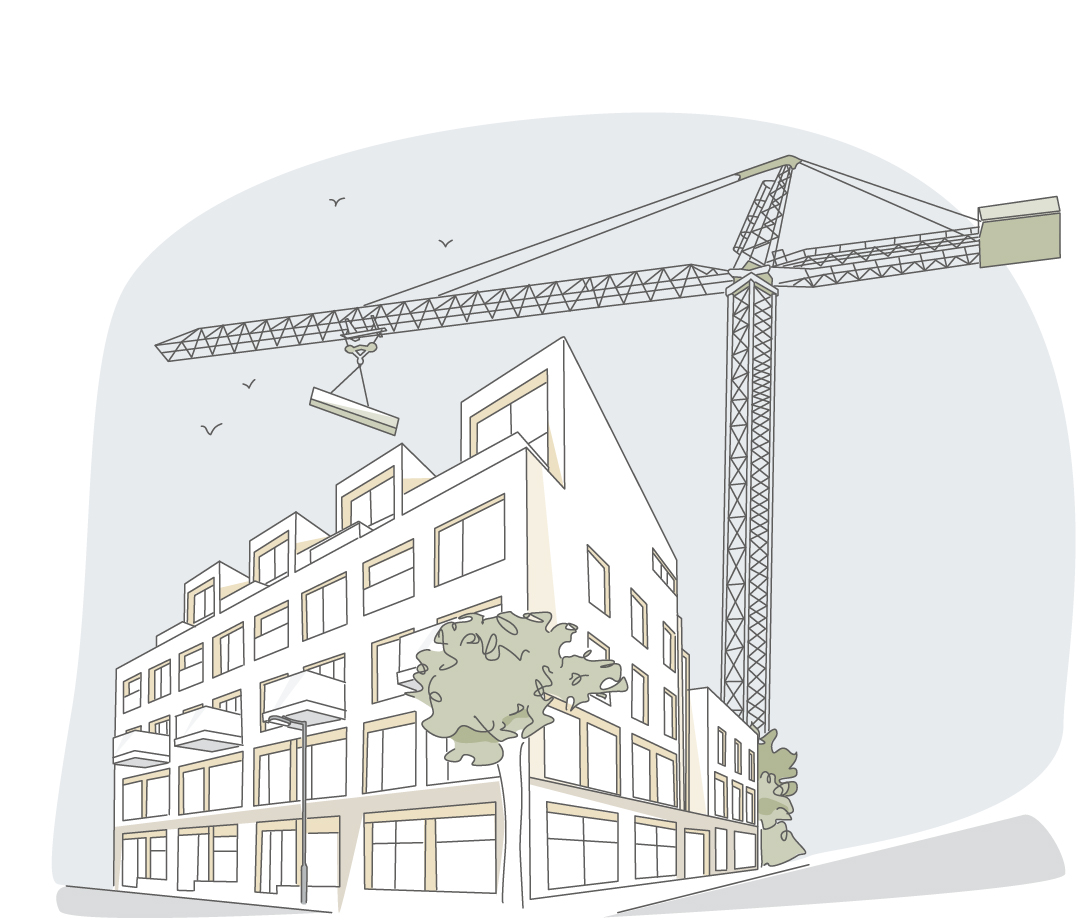 Owner-Managed or Leased Out
Renting student accommodation isn't as straightforward as 'standard' residential buy-to-lets. Renting student accommodation is often more time and energy-intensive than other types of rentals. There's usually more administration to contend with, and you'll probably need to undertake more upkeep on the property. Small but essential things like ensuring that rent is paid on time, handling deposits, making repairs, inspecting the property, filling rooms each year, marketing, and managing student turnover can be a drain on your time. You will either need to handle yourself or have someone handle this for you.
Firms exist to manage student accommodation, and many investors opt for this route. Usually, if you hire a firm to manage the property for you, they will charge a percentage of the rent to cover their costs.
Practically, lenders don't mind if you manage the rental yourself or have a firm manage the property for you, although you will be expected to know which option you will opt for when you approach lenders. If you manage the property yourself, lenders will want to ensure you understand how much work will be involved and if you have enough experience to navigate the different challenges that come with renting student accommodation.
Nomination Agreements and Direct Let
Lenders will want to see how you plan to rent your student accommodation – you'll typically do this through nomination agreements or direct lets.
Nomination agreements are particularly sought-after because they effectively guarantee stable income regardless of whether you have managed to rent out your accommodation or not. Essentially, universities guarantee that a certain number of beds are available to students, and they will enter into nomination agreements with various landlords to supply some or all of these. If you have a nomination agreement with a university, you will receive income for the number of beds covered in your contract, regardless of whether they are filled or not. Nomination agreements are difficult to come by, but they tend to be possibilities when universities struggle to accommodate students with enough beds.
Most student accommodation investors need to opt for direct lets, given that nomination agreements are highly sought-after and not that easy to come by. However, lenders can sometimes approach direct lets with a little more caution. Usually, this is because the onus is on you to rent your rooms, and there is no guarantee you'll fill beds. Lenders will likely focus on your ability to make repayments if there is low occupancy. They will also take a broader look at how you plan to market your accommodation, for example. Direct lets can be anything from a
four-bedroom flat to several hundred rooms, and you'll need to be able to show how you plan to rent rooms year on year. If you are working alone rather than with a property manager, underlining that you understand how the process works, know when to market your property, and get your property in front of students will be necessary. If you have a more extensive operation where you are letting many rooms (i.e., halls or you are adding to your existing portfolio of student accommodation), you'll also need to show lenders you can allocate revenue for marketing, administration, etc. In many cases, this can mean having a dedicated team to help you fill beds and handle ongoing management.
University Rankings Nationwide
There can be a misconception that lenders will only consider letting you borrow to develop or finance student accommodation in top tier university towns or cities. You'll find that this isn't necessarily the case. Lenders are generally open to lending against property in most locations. While university rankings play a part in the lender's decision, it is not the sole focus of their decision-making.
Regardless of the university's ranking, lenders will start by looking at demand for student accommodation in the town or city you want to buy or develop student accommodation. Logically, you will find it easier to get a loan for a property in a location without enough student accommodation. If the area is also home to a top-ranked university, you will find that borrowing can be easier than in lower-ranked university towns.
If you want to borrow to develop or buy property in a location where the university has a lower ranking, you can still do so. However, you will need to support your application with firm facts and figures that highlight the demand for student accommodation. Lenders will usually want to see a substantial market for the university's courses, and that rankings are expected to improve or remain the same, rather than slipping. Projected growth in student numbers would also support your case.
It would be unfair to suggest that top-ranked universities don't influence the lending market, however. Lending against property in towns where universities have top rankings and sought-after places (from domestic and international students) will always be a favourite of lenders, provided there is also a need for student accommodation.
International Ownership Structures and UBOs
The nature of how students live during their years at university and the long-term ROI of student accommodation means investing in this type of asset is an attractive option for foreign property investors. Many mainstream lenders will baulk at foreign ownership structures with foreign UBOs, but Enness has relationships with the lenders that will happily cater to you.
By and large, if you will hold property through international property ownership structures with a foreign UBO, expect you'll need to jump through a few more hoops than domestic investors. In some cases, you might not be able to borrow as much as a domestic investor, but this will depend on your experience in the space and broader finances. Lenders will also want to understand more about how you will manage the property, and they may be interested to know more about the quality and experience of those parties.
Loan Size
Student accommodation finance is an umbrella term for borrowing for any kind of student residence. It can cover anything from buying a single buy-to-let property, converting property into student accommodation or large development projects like student halls.
Because student accommodation finance encompasses many different property types, lenders tend to have a preference for specific types of transaction rather than covering the whole market. Likewise, not every lender wants to deal with large projects, and the lenders Enness approaches and the structure of your deal will also reflect this.
How much you can borrow depends on what you are buying, the need for student accommodation in the location you are purchasing or building, your experience managing student accommodation and the partners you will work with to manage the property.
For the right projects, lenders will be willing to let you borrow significant amounts – there is no upper limit on loans, especially if you are developing property. For single flat or house-share type properties, loans will usually start at around £1 million.
Development Loans
Student accommodation development finance is an umbrella term. As such, you can use development finance to do anything from renovating several flats or making a house suitable for student living, all the way up to buying land and then building student halls. Lenders are available for every type of project. How much you can borrow depends on the scope of your project, your plans, demand for student accommodation, your experience, the firms you will work with to build and how you will manage or lease the property when it's built.
Your exit is also important. Development finance is relatively short-term, lasting from a few months up to three years before you must repay it in full. You can exit by the loan selling the property, refinancing (this is common if you will hold it as a long-term investment) or through another source of funds. If you want to refinance a development loan, Enness will also be able to help you get this in place at the same time as negotiating your development finance.
Why Enness?
Student accommodation is a niche part of the housing market. There are quirks and peculiarities you will need to navigate here that don't exist anywhere else, and proven experience in this type of deal will make all the difference. Enness has more than a decade of experience negotiating small and large student accommodation finance of all types: from large halls of residence to smaller conversions owned by individuals investing in their first student rental property. With access to all the players in the market, Enness will be able to help you present a solid application to lenders, put forward your case in the best light and go straight to the best source of finance for your project.
Contact Enness
Enness can help you secure competitive student accommodation finance, even if you are looking to borrow a significant amount or you have ambitious projects. Get in touch to find out how Enness' expert team of brokers can help you.
SCHEDULE A DISCOVERY CALL