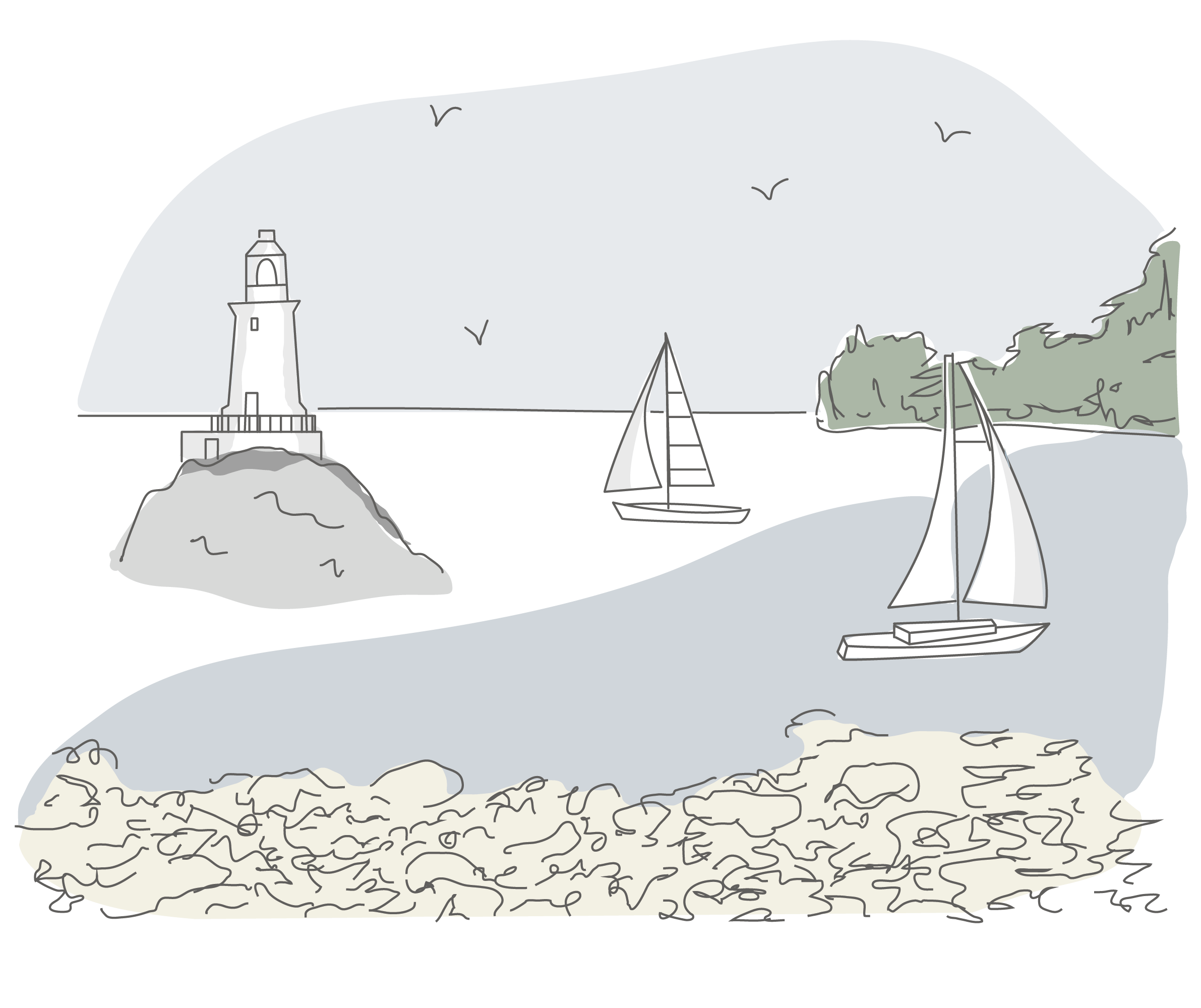 Guernsey Mortgage Broker
We work with local and international lenders to offer the most comprehensive mortgage solution for Channel Island properties.
We can offer the following:
Residential Mortgages
Buy to let mortgages
Commercial finance
Mortgages for non-residents 
Peer to peer finance
We are authorised by the JFSC and also offer related mortgages in the UK and mainland Europe.
ARRANGE A CALL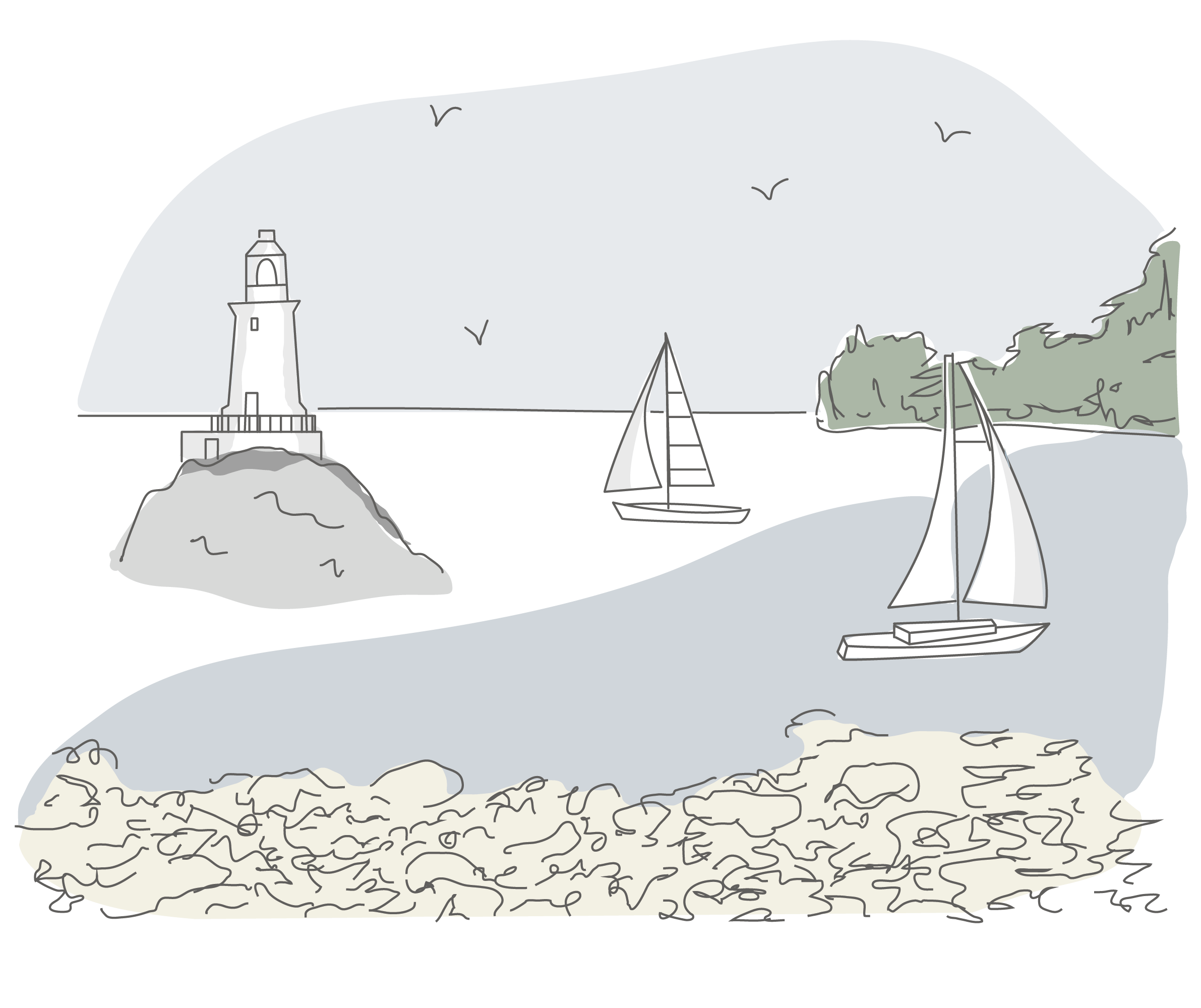 Guernsey's Property Market
Several islands make up the Bailiwick of Guernsey, however, this article covers only the island of Guernsey. House prices on the island have continued to rise in recent years, and the average house price in Guernsey is now around £500,000. Many residents and high-net-worth individuals – drawn by the many attractions the island offers – want to buy property in Guernsey. Currently, demand far outstrips supply.
Guernsey has had strong economic growth for several years. With the current low interest rate environment and increasing property prices, buying a property on the island is particularly attractive.  
Guernsey is a renowned financial centre, and the sector is also fuelling the demand for property. With the financial services industry growing quickly and the need for a professional workforce to support the businesses that operate on Guernsey, house prices are expected to continue to rise well into the future. Even as global governments have moved against so-called "tax havens," Guernsey has managed to retain a very competitive financial landscape, and it only looks to go from strength to strength.
The ongoing growth in the population, the strength of Guernsey's job market and the financial industry are the foundations of Guernsey's robust property market.
Guernsey Mortgages
Before looking at Guernsey mortgages in more detail, it's essential to understand who can buy property in Guernsey.
Like neighbouring Jersey, Guernsey's property market favours anyone born on Guernsey or specific permit holders: critical workers or those who have resided on the island for a long time, for example. That said, 6% of Guernsey's total housing stock (around 1600 properties) are labelled "Open Market" properties. These properties are available to any UK/EEA and Swiss nationals without restriction. You can also buy open market property if you come from outside the EEA or Switzerland, providing you meet particular criteria. Anyone with an employment license is also eligible to acquire one of these Open Market properties.
When it comes to Guernsey home loans, the prices of Guernsey property and the significant competition for homes on the island means that liquidity needs to be a central element in your game plan. Open Market homes are known for being more expensive than Guernsey's other property, and real estate financing forms an important step in securing this type of property.
In an ideal world, Guernsey mortgages should be planned ahead, rather than waiting to find a property before you think about financing. Knowing you are liquid, what property finance is available to you, at what rate and under which conditions will enable you to move decisively when you find the real estate you want to buy. Competition for Open Market homes – even at the top end of the scale – can be fierce. Given there are usually many more buyers than sellers, having an in principle offer from a lender (and thus bringing liquidity to negotiations) can be the difference between winning and losing a bid.
At a high level, getting a mortgage in Guernsey isn't that dissimilar to getting a home loan in the UK. You apply to a lender who assesses your situation and then offers a loan and a rate. For very plain vanilla transactions at middle-market property prices, you may find that Guernsey's mainstream lenders offer suitable property financing. However, depending on your background and circumstances, you may wish to borrow from local lenders for your Guernsey home loan. If so, Enness has contacts with all the lenders on the island who will be able to cater to high-value mortgages while simultaneously securing the best rates for you.
Similarly, if you have an international background, global assets or your wealth is tied up in a variety of structures or vehicles, you may find that local lenders can't offer you the best Guernsey mortgage rates. If Enness knows you will get better financing by approaching international lenders, private banks, or other alternative finance providers, they may suggest that path for you.
Enness may also suggest releasing equity from an international property, using securities based financing to raise capital, bridging finance or an array of other different ways to secure a Guernsey home loan. Enness will explore these options with you should your broker see opportunities to use these types of finance to secure the most cost-efficient and attractive options for you.
Regardless of what financing you need, Enness' process always starts with the basics. Your broker will listen to your requirements and ask you about your financial background to understand more about what the best financing vehicles will be for you. Enness will then plan which lenders to approach on your behalf to get you the best Guernsey home loan based on your needs and situation.
Whatever course of action you choose, Enness' goal will always be to get you the best rates and terms with a mortgage finance deal that meets all your requirements and is structured efficiently.
Taxation in Guernsey
There is a common misconception that Guernsey offers "tax-free" status. While there is no Inheritance Tax, Capital Gains Tax and VAT, you will be liable to pay income tax. Income tax is charged at a standard rate of 20%.
The standard corporate income tax in Guernsey is 0% for most businesses. However, there are exceptions to this 0% rule. It is always important to seek expert advice before you redomicile or set up a business on the island. You should also request advice from local specialists regarding specific implications of residing in Guernsey regarding your overall tax situation and how you will be affected.
Guernsey Mortgage Rates
When looking at options for Guernsey home loans, you will naturally want the most advantageous rates. While the process of getting a mortgage in Guernsey isn't that dissimilar to the process you'd undertake in the UK, you'll want to be aware of a few differences. Guernsey property finance can be complex, especially if you are purchasing a high-value property.
Guernsey mortgage rates vary from lender to lender, and what you will be offered will depend on your situation, background and assets. That said, you will benefit from very attractive deals if you can present the right details to lenders. Getting the best Guernsey mortgage rates is often a case of carefully presenting the elements, assets and security to lenders that will give them the appetite and the confidence to lend. This will be especially important for significant purchases or if you have a complex background.
When it comes to getting the best Guernsey mortgage rates, you'll want to note:
Guernsey mortgages are international mortgages, although they are valued in sterling and are linked to the UK's base rate
Guernsey's mortgage interest tax relief system is not the same as you'll find in the UK. You will be able to claim a deduction on the interest rate if you buy a Guernsey property that you will live in or currently live in and plan to expand. There's an upper limit on the tax relief available, and the rate is subject to change
Guernsey's local high street lenders will generally offer loan-to-value ratios like those you would find at high street banks and lenders in the UK. These lenders may not provide you with the best rates if you have a complex background, are making a high-value property purchase or wish to look at alternative financing options, however. In these cases, Enness will be able to negotiate very attractive deals from other lenders. These include both local and international private banks.
The very best Guernsey mortgage rates can start at around 1.5%, although what a lender will let you borrow will depend on your circumstances. Base rates are linked to Bank of England rates, and Guernsey mortgages are regulated in the same manner as the UK mortgage sector. The fact that Guernsey property finance is valued in sterling takes away the currency exchange risk for many international investors. With the current low interest rate climate, you will find that rates are usually very competitive.
Guernsey Mortgage Brokers
Guernsey mortgages can be deceptive: comparing different offers should be easy, but often it's not. There are often subtle differences in the offers you receive from various lenders, which look innocuous. However, small details can significantly affect what you pay or how much you can borrow. As a result, it can be quite usual to need help understanding what you've been offered for Guernsey property finance and if it's the best deal available for you.
Working with Guernsey mortgage brokers will help you understand what finance you have been offered and make a decision safe in the knowledge that you have the best rates and terms to choose from.
Enness is one of the leading brokers for high-value Guernsey home loans. Brokers are well known for helping high-net-worth individuals with Guernsey property financing, and Enness will help you get the most competitive mortgage rates and terms. Some Guernsey mortgage brokers are limited to the lenders they can approach and are only able to negotiate with just a few lenders. Enness is not similarly constrained. With access to more than 500 lenders, Enness pinpoints and arranges the best Guernsey mortgages from private banks, international, domestic, and alternative financing sources.
If you are buying a property in Guernsey – particularly a high-value home – Enness will be able to open the wider Channel Islands mortgage market for you. Rather than only seeking out mainstream lenders for Guernsey home loans, Enness will be able to negotiate with an array of private banks and other niche lenders. Your broker will be able to secure the most advantageous mortgage rates and terms and will also be able to utilise your global assets to ensure the best deal. This might include pledging assets under management with a lender or helping you benefit from other financial arrangements or connected services from your lender that will be favourable for you.
Contact Enness for High-Value Guernsey Mortgages
Enness has a track record of helping high-net-worth individuals and their families secure high-value Guernsey home loans. Enness' broker will seek out the best mortgage rates for you from local or international lenders.
If you would like to know more about Guernsey property finance, if you are in the process of buying a house in Guernsey or if you have any questions about the process or mortgages on the island, get in touch. A broker will reach out to you for an informal and no-obligation chat.
REQUEST A CALL