Abdulla Al Gurg hails from one of the United Arab Emirates' most successful entrepreneurial families. Abdulla joined the family business - The Easa Saleh Al Gurg Group (ESAG), in 2008, and it was during a review of the business' real estate portfolio that he came across a residential property that was rented out on a plot of land in Dubai's Umm Suqeim 1. The original property - a sprawling single-story home - was owned by Abudlla's grandfather as part of his real estate portfolio. Abdulla was immediately taken with the potential of the plot of land and asked if he could purchase the property from his grandfather and make it his own.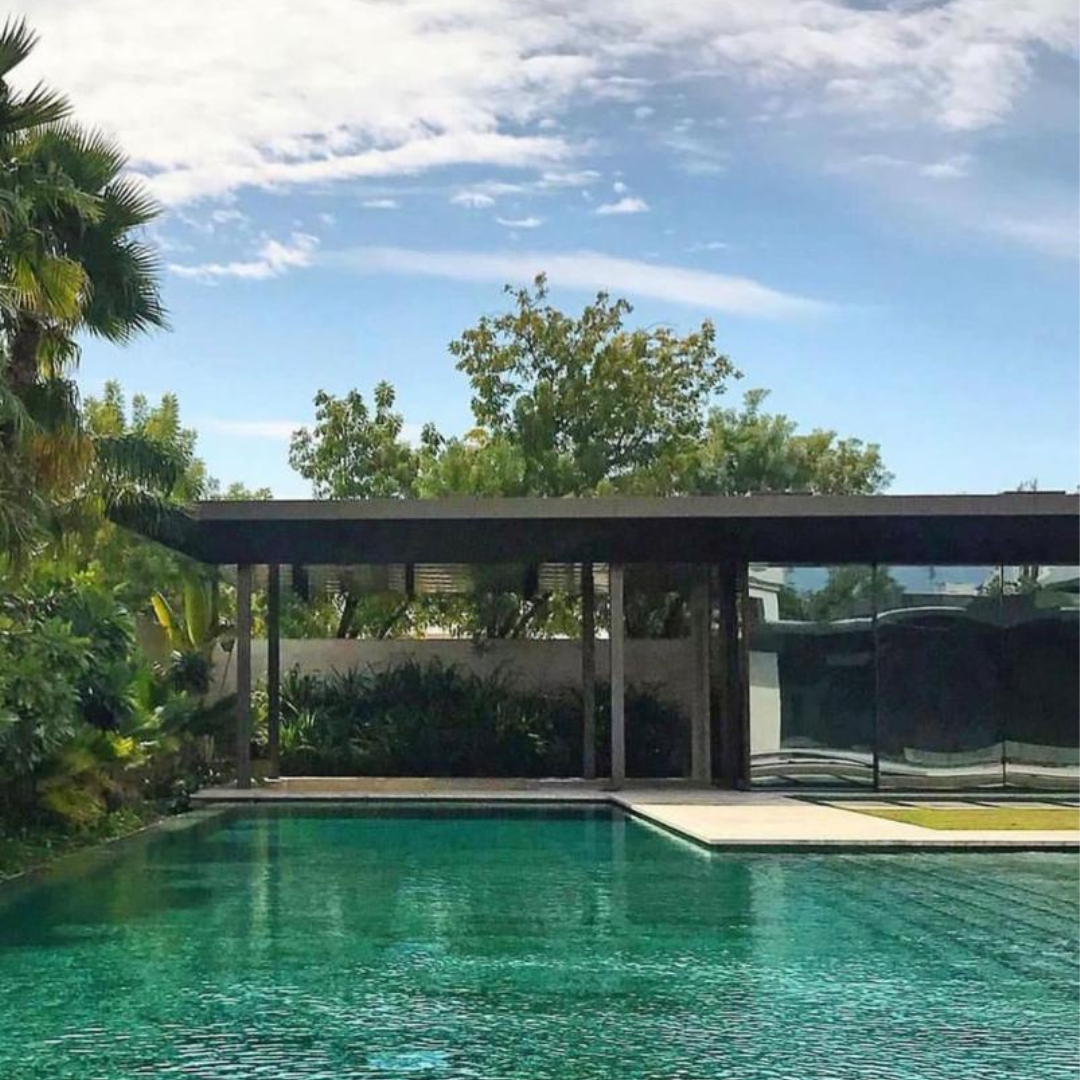 Planning to build a new residence for himself at the site, Abdulla hired renowned multidisciplinary architect Viktor Udzenija (who, throughout his career, has worked on everything from the interiors of prime London residences to overseeing the delivery of Dubai's iconic Index Tower) to design his new home. Abdulla's brief to Viktor was to tear down the original structure and rebuild it from scratch, creating a unique mansion villa that was the pinnacle of luxury living. The property Abdullah commissioned was a labour of love which took four years to complete and is currently for sale.
Abdulla's grandfather's residence - a 1960s villa in Al Barsha - heavily influenced the current property's design. Abdullah asked Viktor to take inspiration from his grandfather's home, modernising his favourite elements and incorporating them when building the Umm Suqeim 1 villa. The result is an ultra-modern property that feels like being in one of the best Bali or Phuket resorts: luxurious, light, surrounded by water and greenery and entirely peaceful - a cocooning sanctuary for owners.
The 6-bedroom villa is genuinely one-of-a-kind in Dubai. The estate is being sold fully furnished, and every aspect of the villa's architectural and interior design has been painstakingly conceived to deliver a modern, opulent and comfortable home. Despite being a single-storey building (which affords the owners more privacy than a two-story home would have done), the villa has high ceilings at 9 feet to give a light, airy and spacious feel. Carefully mixing different materials, the villa's finishes include satin-stained olive veneer, bronze, laminated gold glass, porcelain tile and wood, and ivory, cream and white Akdag Onyx quarried from Turkey.
Naturally, the villa has the best amenities and high-end designer furniture. The property also comes with an art and sculpture collection worth over $15 million, including work by renowned designer and sculptor Misha Kahn. The property also comes with hand-picked Persian rugs, paintings, lightbox artwork by Ahmed Mater, and furniture designed by the Campana Brothers. The villa comes complete with a quartz and gold dining table that seats 22 and cathedral chandeliers sourced in Prague.
The property has staff quarters, grand living and entertaining areas, a fully equipped kitchen, a preparation kitchen and an outdoor kitchen. The villa has six spacious bedrooms, all of which come with en-suite bathrooms and built-in wardrobes. One of the unique features of the property is a six-car basement garage with a two-car museum that can be viewed from the office. Naturally, the property comes with a swimming pool (at 28 metres, it spans the length of the property) and fully landscaped gardens.
Abdulla's vision for the villa and meticulous attention to detail, finishes and amenities make this Dubai villa a true masterpiece.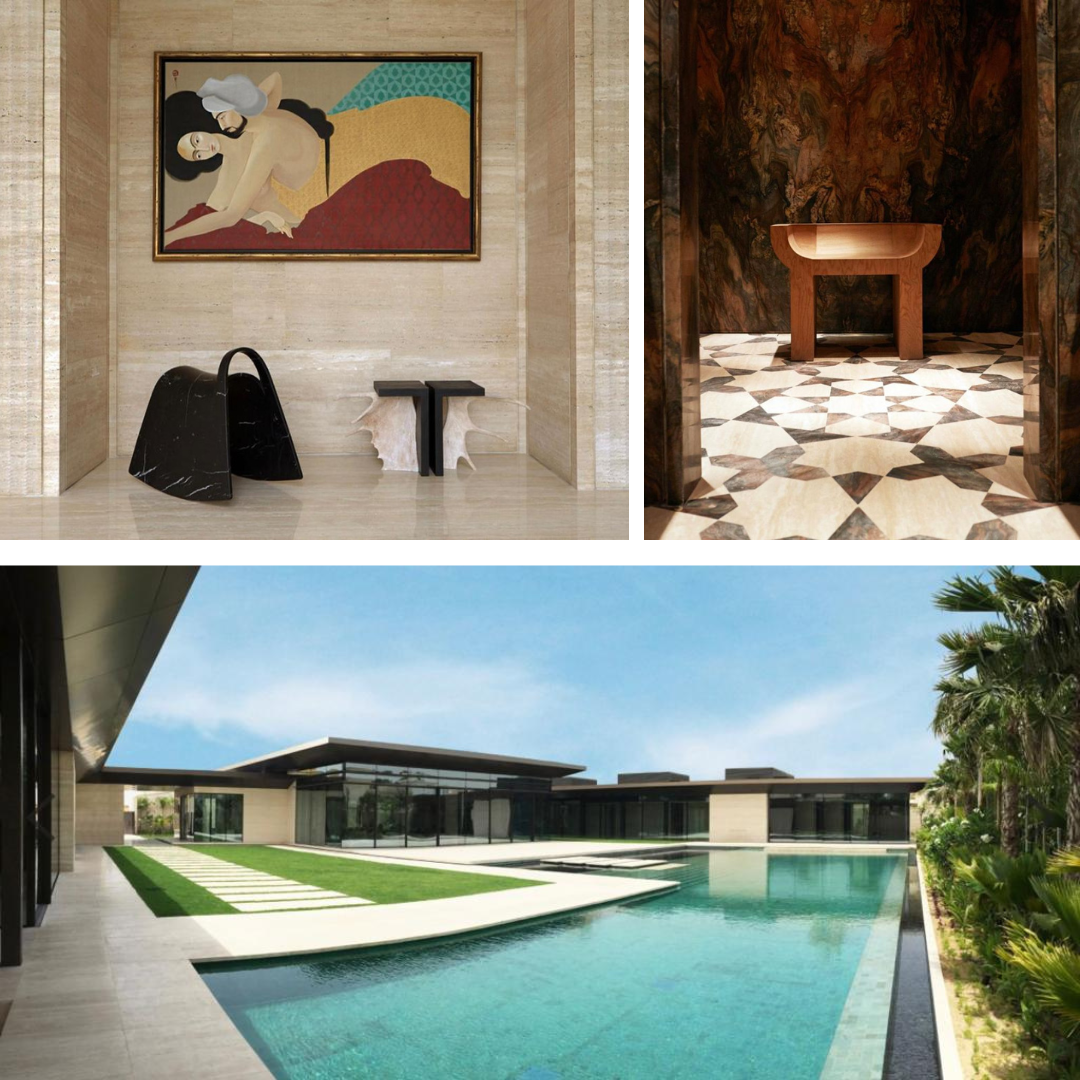 Contact Toby Johncox for more information and an introduction.