Islay Robinson
GROUP CEO
Islay founded Enness in August 2007 on the very same day that witnessed the demise of Northern Rock – in hindsight perhaps not the best time to set up a mortgage brokerage, but things have turned out ok.

Despite poor timing and some of the worst trading conditions in a generation he, along with Hugh Wade-Jones, has developed Enness into one of the leading HNW Mortgage Brokerages in the UK. Enness now has an expert and ever-growing team of residential and commercial brokers.

Enness's position rests squarely around a detailed and extensive knowledge of the mortgage market, and the ability to source the best possible solution to any funding requirement. These principles run through every sector of Enness and are what set us apart from our competitors.

Islay has been instrumental in enabling purchases on everything from single high value residential properties to multi-million pound property developments and knows the London mortgage and property markets inside out.

Islay's expertise and professionalism has recently been recognised in The Spear's 500 guide to the best private client advisers in the country, where Enness Group was described as 'the most sought after high net worth mortgage broker in London'. Islay's extraordinary success with Enness has taken the company from strength to strength, now holding a very highly-regarded position in the industry by peers and clients alike.

As for his name, it comes from a Scottish island where he was born – bonus points if you get the pronunciation right first time!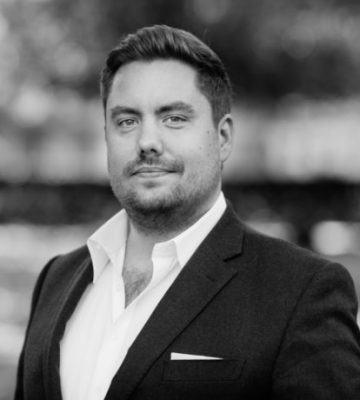 Contact Islay
Islay Robinson, a founder of Enness, is widely regarded as one of the UK's leading mortgage brokers. He has been instrumental in delivering some of the most complex and high value mortgages in the UK.