What was the inspiration behind Soneva Kiri Resort? 
As the first barefoot luxury resort, Soneva has always been ahead of the curve. Today, Soneva Kiri continues to innovate and is a world leader for guest experiences and sustainability. Guardians of places that have existed long before us, our unique vision is inspired by nature's magnitude, mystery and enchanting beauty. Founded on shared passions and masters of innovation, we are a thriving community working hand in hand with the environment to craft beautiful, beyond bespoke experiences where discovery is a way of life. We are strong advocates for the overall positive impact of travel and tourism.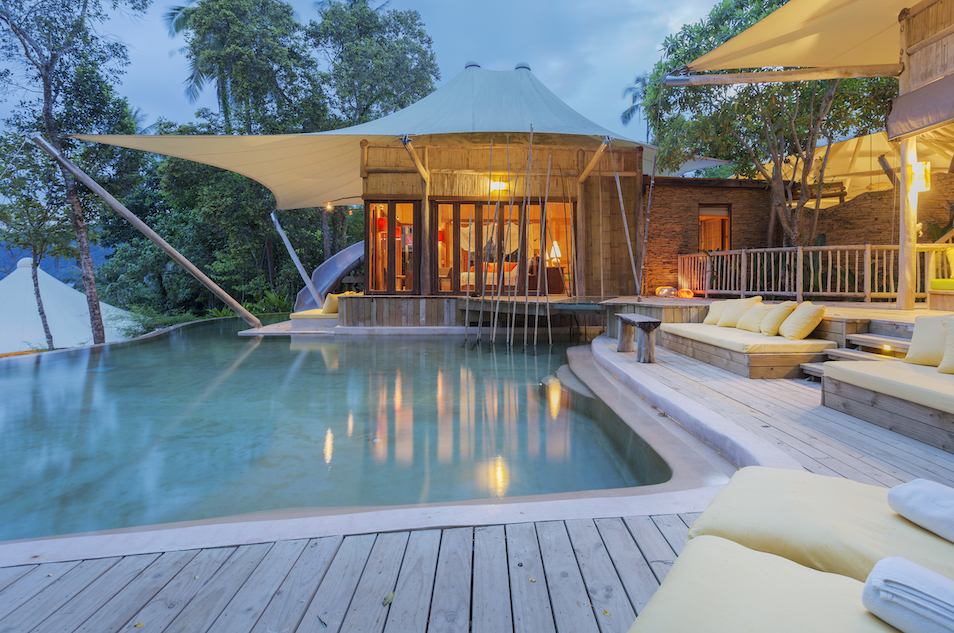 What makes Soneva Kiri so special?  
Soneva Kiri is located on Koh Kood, Thailand's fourth largest but least populated and most unspoiled island – just a 90-minute flight from Bangkok on Soneva's private Cessna aircraft. The award-winning resort combines unmatched luxury with environmental sustainability, rare experiences and exquisite culinary concepts. The 33 private villas range from one to five bedrooms. Whether next to the beach, hidden in jungle on the hillsides, or commanding spectacular views from the clifftops, each has a private pool, vast indoor and outdoor living spaces and verdant gardens. Every villa comes with an electric buggy or bicycles to explore Soneva Kiri's winding forest paths, and all have a Barefoot Butler, offering a personalised service 24/7.  
What does luxury hospitality mean to Soneva Kiri?
If 'luxury' is defined as a rarity, then in today's society that means peace, time and space. At Soneva Kiri, our unique experiences are in keeping with our interpretation of luxury. Real luxury is about feeling the sand between your toes or enjoying dinner under a canopy of a billion stars. It is about reconnecting with oneself and the natural world, and so the experiences we create for our guests are as far removed from the urban environment as possible.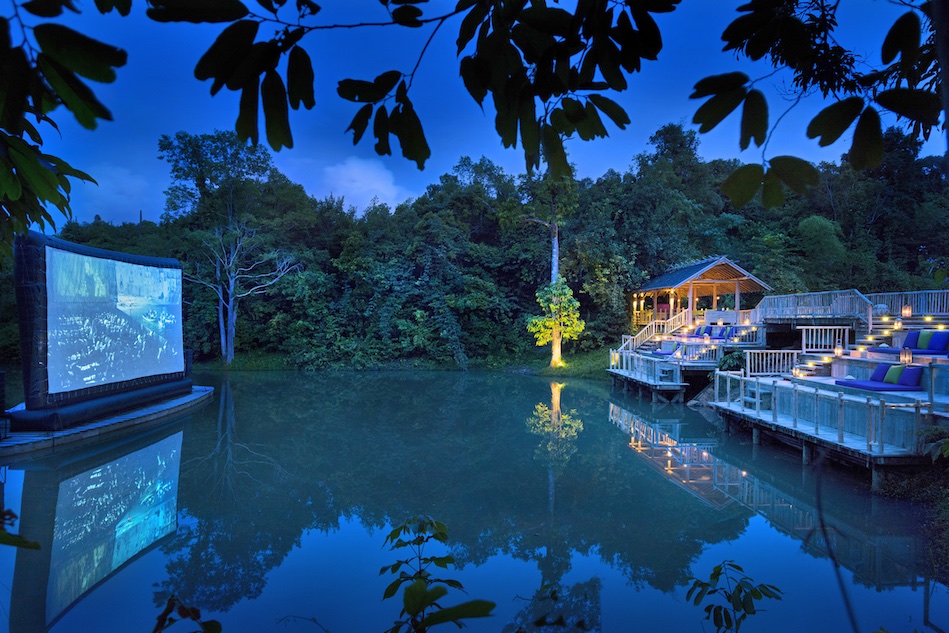 What unique activities are available at the resort?
Magical experiences are designed to create unforgettable memories. Guests can explore the constellations with the resident astronomer at the Observatory, or watch a classic movie at the Cinema Paradiso that floats above a jungle lagoon. They can join the Marine Team to dive or snorkel around submerged statues and thriving corals, discover some of Thailand's best beaches, sample authentic local cuisine at Kruua Mae Tuk, or dine high among the treetops in a once-in-a-lifetime Treepod Dining experience. 
Eight dining destinations offer a tempting array of cuisines for every taste, alongside an ever-changing line-up of Michelin-starred guest chefs through the Soneva Stars calendar. Guests can also visit the Wine Cellar, with more than 350 varieties curated from some of the world's top wineries, or indulge at the complimentary chocolate, ice cream and cheese and charcuterie parlours. 
What events do you have coming up at the Soneva Thailand Resort?
From August 5, 2022 to August 19, 2022
Koh Kood's pristine beaches and thriving rainforest are the perfect excuse for a summer away. Explore remote bays with the Seven Days, Seven Beaches experience, master new techniques with cooking classes or simply unwind with lazy days at the spa. Our Den Team has put together a programme of activities including arts and crafts, adventures around the island, and cooking classes for our younger guests.
From August 17, 2022 to August 27, 2022
The Chef and Director at Kong Hans Kælder Restaurant, located in the oldest building in Copenhagen. In Mark's universe, food is not a gift sent down from heaven. In order to understand the taste and the composition of a dish, it is essential to respect its origin and understand the craftsmanship in its preparation. With a distinctive mix of classic French cuisine and new Nordic kitchen, Mark creates dishes that define palatability at its best.
From October 5, 2022 to October 15, 2022
Author and Indonesian chef, based in the UK, Petty has pioneered a modern approach to Indonesian culinary traditions via cookbooks, cookery lessons, newspaper columns and magazine articles, collaborating with both Indonesian and international chefs in leading restaurants and hotels around the world over the last 10 years. Her credits as a columnist include Colours, the onboard publication of Indonesia's national airline Garuda; the international hotel group's Four Seasons magazine; Indonesia's national English language newspaper Jakarta Globe; monthly entertainment magazine Now Jakarta; and Wanderlust travel magazine.
Petty relocated to the UK in 2018, making guest chef appearances at leading hotels, resorts and restaurants in UK and Europe as well as pop up restaurant events and charity dinners. Prior to moving to the UK, she was executive chef at Nihi Sumba in Indonesia's West Sumba Regency. Currently, she is writing an Indonesian cookbook for PHAIDON publications, due for launch in Spring 2023.
From December 10, 2022 to December 27, 2022
Claire Clark originally planned to follow a career in music, but turned her creativity towards the art of pastry. She honed her craft with an apprenticeship with the legendary pâtissiers, Prof. John Huber and Ernst Bachmann. From there, her career has taken her to some of the world's most acclaimed restaurants, hotels and caterers – from the Ritz, Claridges, Intercontinental and Westbury hotels, to Sir Terence Conran's famed Bluebird and the three-Michelin-starred French Laundry in California, to catering and banqueting with Mossman's Party Service, to setting up a pastry kitchen at the House of Commons and becoming senior pastry lecturer at Le Cordon Bleu Culinary Institute.
During her illustrious career, Claire has brought home numerous medals for the British Culinary Olympics team, and was one of City & Guilds' youngest ever examiners in advanced pastry. Her knowledge and dedication to her craft saw her become the only female recipient of the 'Meilleur Ouvrier de Grande-Bretagne' (now known as the 'Master of Culinary Arts'), the highest recognition of professional excellence. Named 'Best Pastry Chef' on two occasions by Restaurant Magazine, Claire was awarded an MBE in the 2011 Queen's Birthday Honours List for her commitment to her craft. Claire Clark will be hosting exclusive dining events at Soneva Kiri from December 10 to 27, 2022.
For more information, visit www.soneva.com/soneva-kiri