Ward & Co is an interior design and architecture company based in London. Founded by Sarah Ward and Rosie Ward, the family run studio has crafted a broad range of city and country homes, historic estates, modernist developments, seaside retreats, chalets along with restaurants and bars. Sarah, Rosie and the team work closely with clients crafting authentic spaces that feel personal to them.
Villa Papillon
Ward & Co has unveiled its latest international project, Villa Papillon, in Antigua. Perched on the tip of Reed's Point on the island's south-west coast, the villa enjoys some of Antigua's most sensational views, overlooking St. Kitts and Nevis, Pearns Point and the entrance to renowned Jolly Harbour. Villa Papillon has been a passion project for Ward & Co Founder Sarah Ward since the studio took possession of the rocky plot three years ago. Working closely with local architects and landscape designers, Sarah has overseen the complete construction and interior design of the villa; the end result is a welcoming, characterful space that celebrates the energy and spirit of the Caribbean.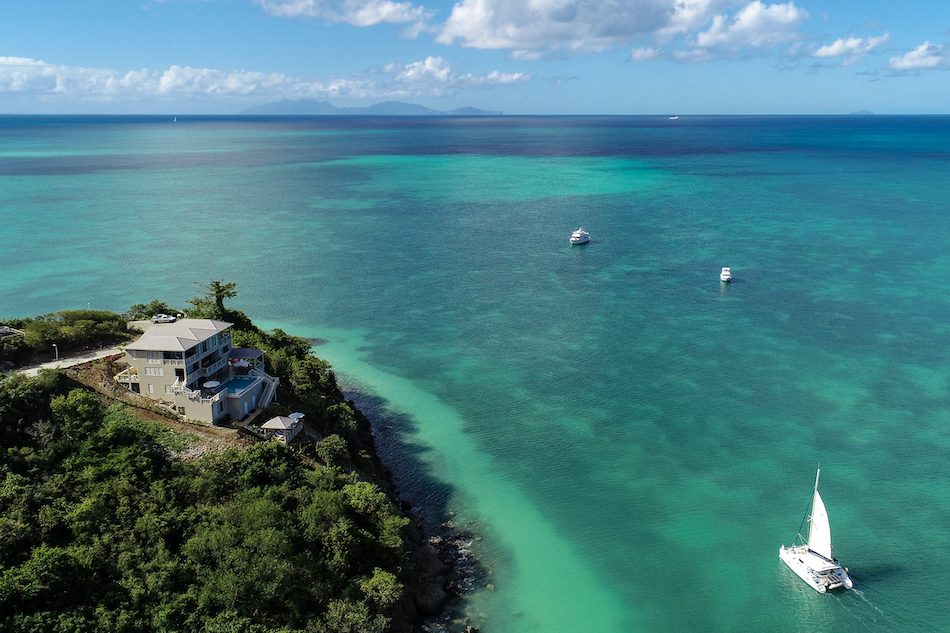 Now complete, Villa Papillon is the ultimate destination escape, an eclectic six-bedroom home that blends the classical elements of British colonial architecture with a healthy dose of warm tones synonymous with the sand and sea. Spanning four floors that are set back into the hill, Ward & Co adopted a calming neutral base palette, layered with pops of eye-catching artwork, natural materials and tactile fabrics, in a requisite nod to the island's sublime golden beaches. Open plan floors with vaulted ceilings are accented with wicker pendants (lighting design by Salley Story of John Cullen Lighting, decorative lighting selected from Nkuku and Pooky), light natural stone, rustic and bleached wooden tables (Timothy Oulton), earthy linens, rattan wardrobes and locally produced plantation-style shutters, creating a wonderful sense of space that encourages the island's balmy air to flow through.
Whilst practicality was always front of mind for Ward & Co, so was drama, elegance and the seamless integration of new and old, and a desire to create a cocooning and comfortable interior with an aura of calm. Through her design, Sarah took advantage of the villa's orientation and stunning vistas afforded in each room, utilising the exterior architecture to marry the crystal clear azure ocean with bespoke decor and furnishings within. Textured and vibrant artworks sourced from Lots Road are displayed throughout the home as a continuation of the vivid tones found naturally occurring across the island.
Entering on the first floor, the villa comprises a reception room, eat-in kitchen, outdoor seating for 12 guests, a media room and insta-worthy home office with views to inspire. The ground floor features the very best in entertainment space, including a capacious 3,500 sq.ft. terrace complete with infinity pool, outdoor kitchen, BBQ, bar, shower and chillout area shaded from the afternoon sun by a pergola. Working with a local landscaping expert, Ward & Co sourced and planted local shrubs including avocado, lemon, mango and exotic orange 'flame' trees to add more privacy, making it the perfect outdoor area come day or night.
Elsewhere, each of the villa's ensuite bedrooms has its own private access and balcony, king sized beds with monogrammed Egyptian linen and towels by Draper London, elegant fittings, and adjoining bathrooms clad in Fired Earth tiling and sanitaryware. The villa's master ensuite boasts arguably the finest bathroom views to be found in the Caribbean, its vast tub offering boundless views to soak away the day.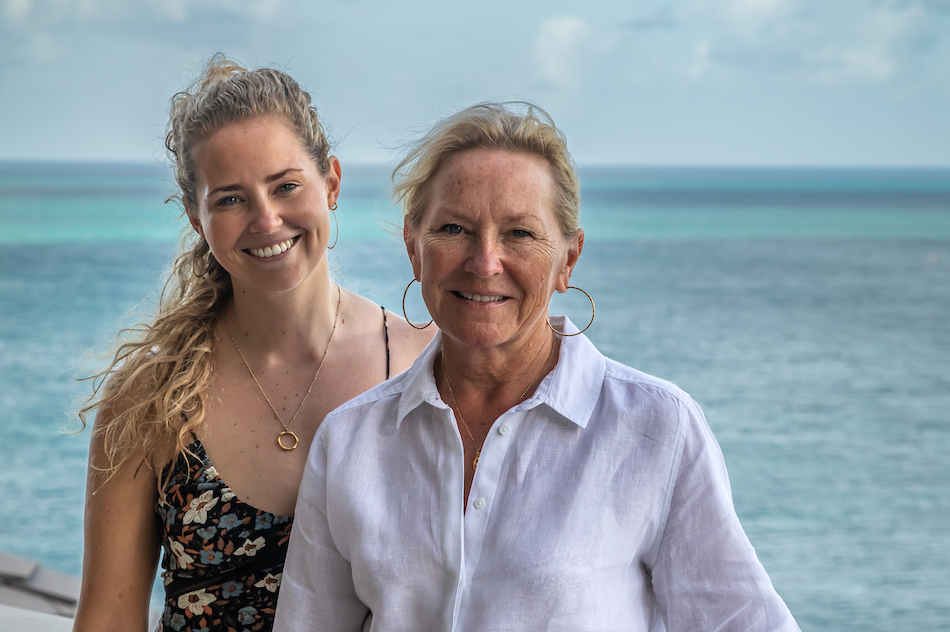 Sarah Ward, Co-Founder of Ward & Co, comments; "Our aim was to create an outstanding home that stands out from the rest - one that respects the brilliant hues of Caribbean culture while staying true to the elegant Ward & Co aesthetic. To me, the ocean is like moving art and the soft noise of waves lapping against the shore is one of the most relaxing sounds in the world. It was important to strike a balance between a neutral palette that wouldn't detract from the views, and creating an inviting contemporary design that stays with guests long after they have left."
Learn more www.villapapillonantigua.com
Open form
Newsletter Signup
Mary Gostelow and Islay Robinson deliver short, sharp coverage of everything you need to know about the world of luxury.