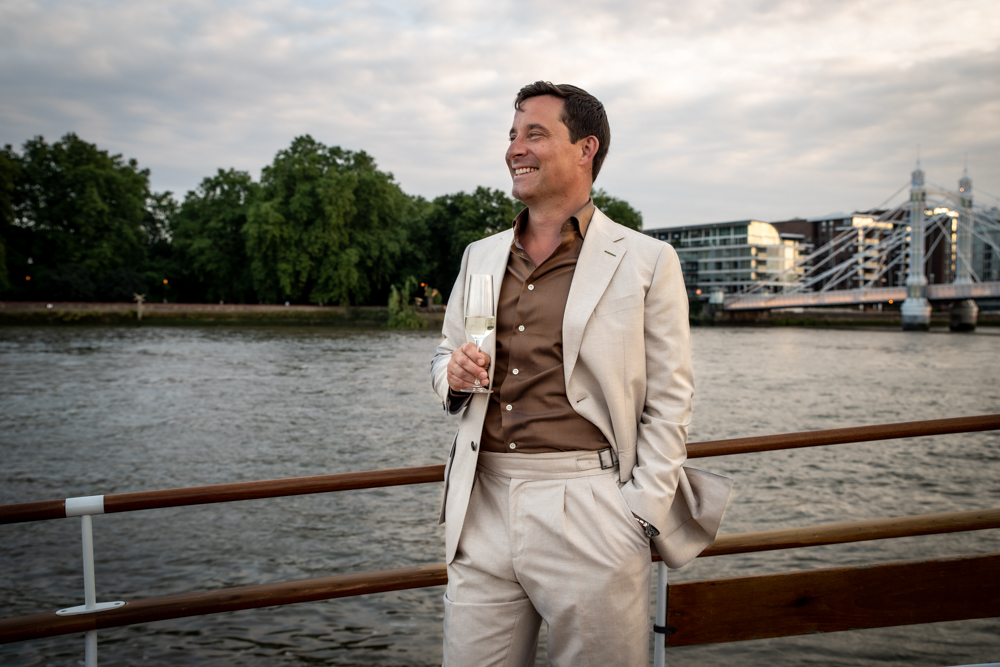 McCann Bespoke is a distinctive, contemporary London tailor that combines modern-day aesthetics with classic British tailoring.
Founded in 2002 after he quit banking, Neil McCann started McCann Bespoke in his garage before quickly growing the business and operating from some of London's most prestigious addresses, including the Savoy Hotel, Shaftesbury Avenue and Lime Street, where the firm is based today. McCann Bespoke has had tailoring partnerships with Celtic FC, Stoke FC, and Leicester City the year they won the Premier League title.
What inspired you to start McCann Bespoke?
We're on a mission to make men (of all sizes) look and, importantly, feel better. I have always been passionate about the impact of clothing (both the statement it makes and how it makes someone feel) and very quickly became aware that bespoke tailoring was something only available to the privileged few. I had always wanted to do something creative and tangible and ideally with a positive impact, so I started McCann Bespoke from my garage.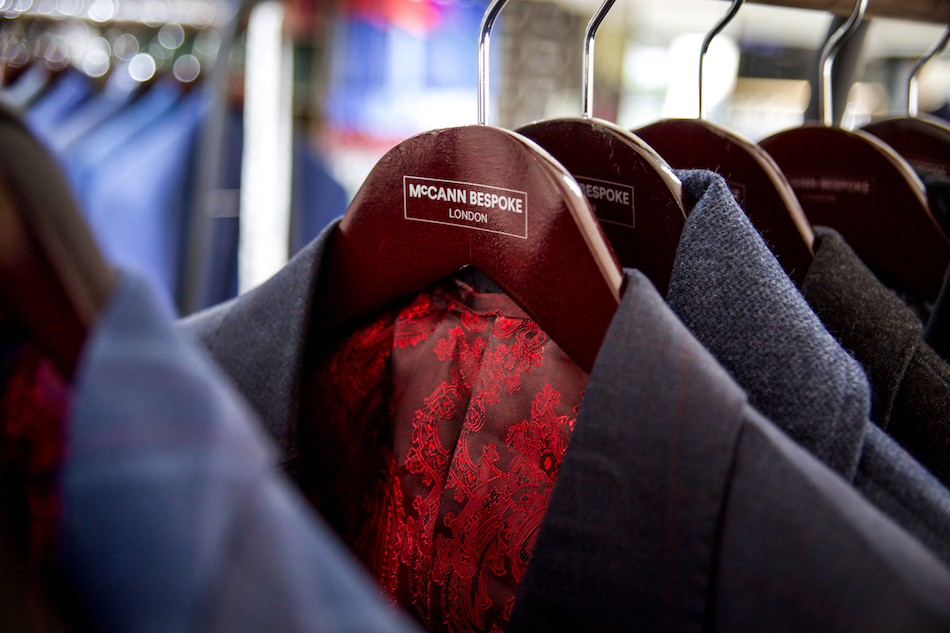 Leveraging low overheads, I provided top quality products at lower prices. Since making the leap on September 4th, 2002, I can genuinely say I have loved every minute of it. I like to think that we're really in the happiness and confidence business...the right clothing has the ability to make a man feel more positive. To add to that, most men really enjoy the experience of co-creating their own garments and it's easy to see why we're dealing with happy customers. There is a genuine sense of satisfaction and joy when a client tries on his new garment for the first time. 
With the business operating for more than 20 years, what have been your key lessons and highlights?
I'm fortunate that there have been plenty of highlights. The first that springs to mind was moving from the garage and walking the streets of London, to operating from the Savoy Hotel. This foundation gave me and the team the confidence to open our first store in Shaftsbury Avenue, before expanding once more to our current shop on Lime Street in the City. With over 2500 sq. feet, two levels and seven shop windows, I believe it's the best tailoring space in the City of London.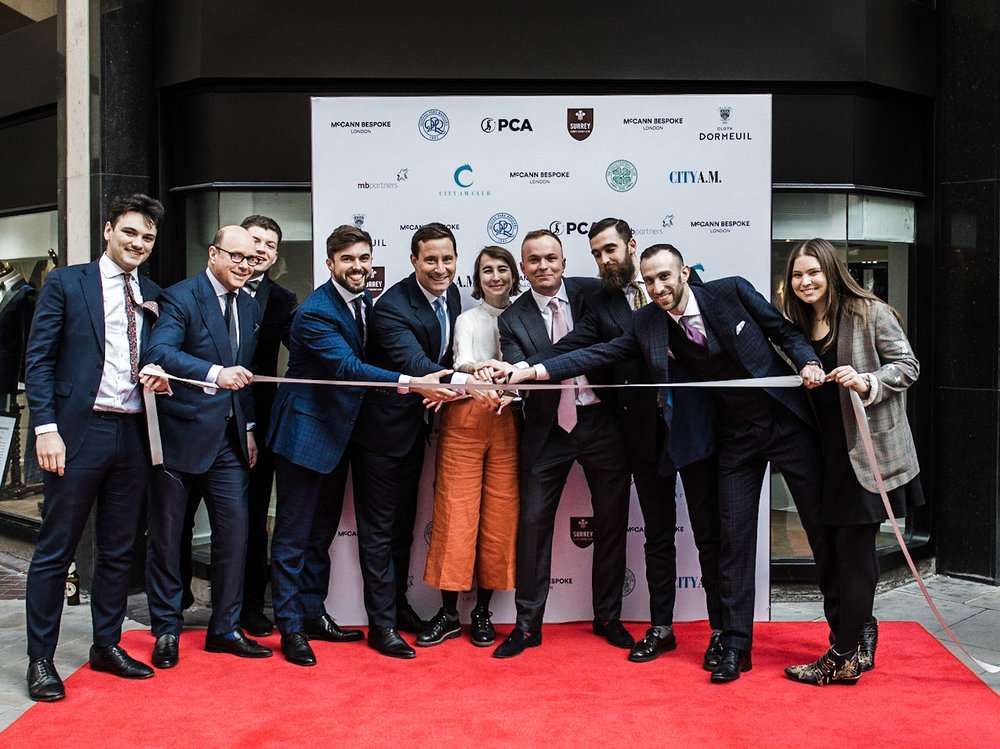 Beyond bricks and mortar, our B2B tailoring deals are also genuine highlights. Winning competitive deals for long term contracts is a thrill and to count Sky, the Professional Cricketers Association, the League Managers Association, Queens Park Rangers Football Club, Celtic Football Club, Leicester City and the World Snooker Tour as clients gives me great pride. We are so excited about the potential of our recent deal with WST because snooker is the only sport in the world where you have to dress for the occasion and it's a rapidly growing global sport. We firmly believe that improving the look and feel of the game will have a significant financial impact on the sport. 
What does your typical client look like?
There is no typical client anymore. Men of all sizes and ages make up a very loyal client base. Traditionally our client base was older, more accomplished, and discerning. Since offering Made to Measure as well as Bespoke, younger men are realising the benefits custom clothing has to offer. On the B2B side, our clients are also varied. We're serving businesses across the hospitality, business, media, sport and culture sectors. Perhaps the one thing they have in common is that they all care about how they look and appreciate the merits custom clothing offers, either for them individually or for the brands they're building. 
What makes your designs unique? 
Every garment we produce is unique because every item is made according to the specific measures of a given client. Beyond size, clients have a choice of colours, fabrics, and thousands of additional styling details. While some clients benefit from our style consulting, others play a significant role in co-creating their garments. We strongly believe that made to measure clothing is the future and we are proud to be offering our clients a one-stop shop in premium custom clothing from suits to shirts to sneakers.  
You have an impressive list of brand ambassadors – what criteria do you follow when making the selection?
Relationships with Brand Ambassadors have traditionally been organic. We're fortunate that our reputation for product and service precedes us and recommendations have led to long-standing relationships and friendships. While some of our Brand Ambassadors play a more significant role in supporting our business, they're all customers who receive the same level of service and attention to detail as any other client. As well as a unique premium product, we've always believed in the power of a unique personal experience.
At McCann Bespoke, we subscribe to the notion that people rarely recall what you say, but always remember how you make them feel. And we're fortunate to be operating in a business that can significantly impact how a client feels. Moving forwards, we are becoming more intentional about our Brand Ambassadors and are in discussions with a range of clients from the world of sport, media, hospitality and entertainment, that represent our increasingly diverse client base. 
You also have established a membership club, The McCann Club – could you tell us more about that?
The thinking behind the creation of the McCann Club was to extend and amplify the customer experience. With 20+ year relationships, our clients are friends of the business. We noticed many clients made connections in the store and appreciated the relaxed environment we had created. From humble beginnings, we now strive to organise 'money can't buy' experiences with sporting legends and captains of industry at events in store. Another mantra at McCann Bespoke is that 'service extends well beyond the sale'. While relationships start while measuring, it doesn't stop once they have purchased. Building a community based on relationships and a spirit of generosity has been pivotal to our success.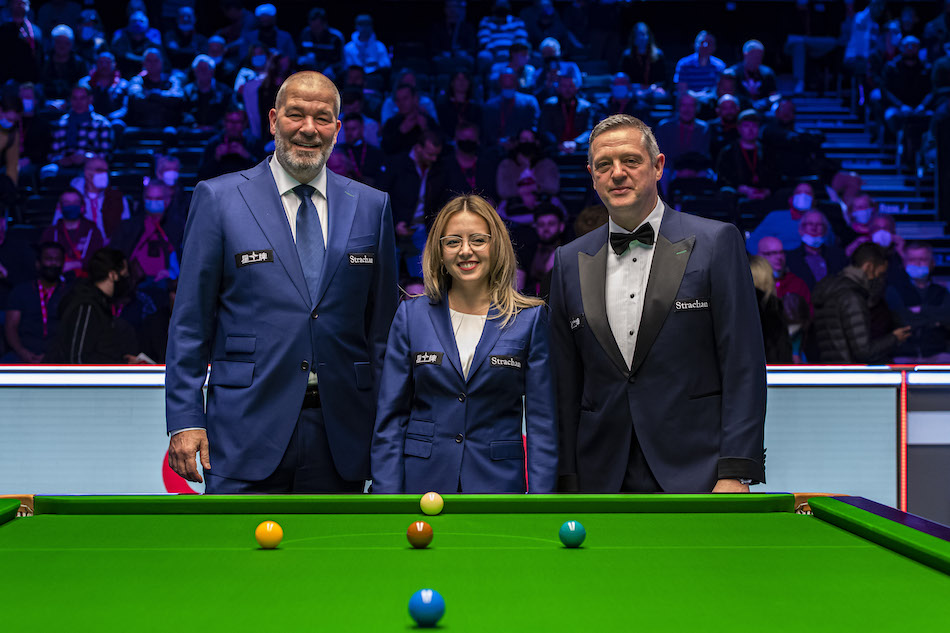 What's next for McCann Bespoke?
Imagine for a moment a world where all your measurements are secure online and you can order any item of clothing, confident in the quality and the fit. Everyone's bought clothing off the peg and forced to settle for sizing that isn't quite right. We believe these everyday problems are a thing of the past. As we look to scale the business, we're building and integrating technology like e-sizing camera-based technology that captures thousands of individual measures in three simple clicks from your phone. Ultimately, we're giving men the ability to order at a time and place that suits them. 
Being in the heart of the financial capital of the world, we're also keen to embrace the shift towards digital currencies and become the first tailor in London to accept crypto. 
For a business and brand that is based on experience, we're fascinated by the Metaverse and see significant opportunities to learn, innovate and iterate. Arguably the most exciting opportunity for retail since mobile, there is a real opportunity to expand our customer base and for our brand to be experienced in ways that we've not yet contemplated.
Finally, and most importantly, we're spending significant time working with partners and suppliers to reduce the carbon footprint required to make a garment. The good news is that every garment is made to order, so we're not holding stock or manufacturing unwanted goods. But the process of weaving fabrics to put a garment on a client's body is complex and can be significantly streamlined. Ultimately, we see a future that is not only custom but where manufacturing is local, lowering carbon omissions through significantly reduced logistics and unnecessary transportation. 
And finally, what are your personal property aspirations?
I feel very fortunate that I love where I live. I work in the City of London, travel extensively internationally, and return to a countryside home overlooking a quintessential English village green complete with a pond, a cricket pitch, and an award-winning pub. That said, I have plans and aspirations to join family members and own a place by the sea in Cornwall so I can reduce my families carbon footprint for regular holidays. 
On the commercial property front, we're looking to open a handful of showrooms in key cities around the world as we continue to expand and provide our customers with the best online and offline experience available.  
For more information, visit www.mccannbespoke.co.uk and quote ENNESS for an exclusive offer 
Open form
Newsletter Signup
Mary Gostelow and Islay Robinson deliver short, sharp coverage of everything you need to know about the world of luxury.