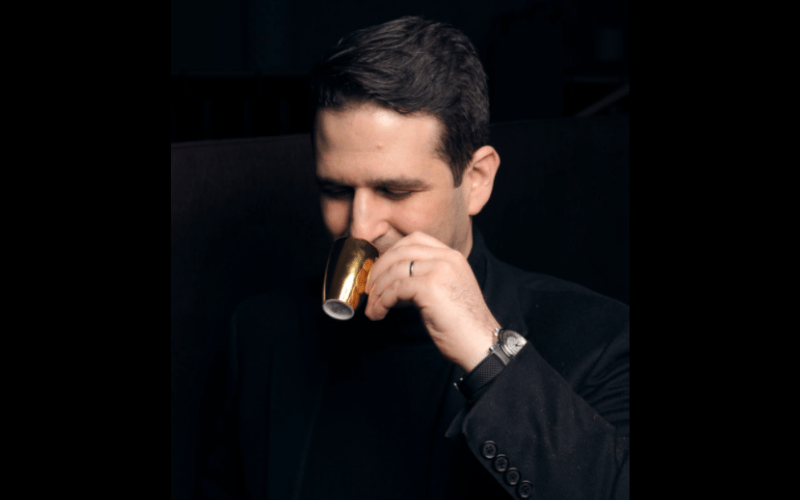 Difference Coffee makes some of the rarest, most exclusive speciality coffees in the world. Sourced from legendary estates and using only the very best and highest graded beans, Difference Coffee offers some of the tastiest coffee on the market. As well as being served in 5-star hotels, Michelin-starred restaurants and the world's best private member's clubs, Difference Coffee is also available in Nespresso compatible capsules for private clients. Amir Gehl founded Difference Coffee in 2015. Here, Amir talks to Enness about all things coffee.
What inspired you to launch Difference Coffee?
For most of my life, I was a tea drinker, which is quite accepted here in the UK. I found the smell of coffee quite pleasant but found it tasted burnt and bitter. Then, my wife made us purchase a Nespresso capsule machine for our home. I decided it would be good to try many of their capsules in search of something which resonated with me. Over time, I got accustomed to the taste of coffee, but I did add sugar. Soon after, I started ordering coffee in restaurants and, I must admit, often the coffee I produced at home was by far superior to what I was served, even at Michelin restaurants.
The journey grew from there. In some ways, it began as a hedonistic pursuit – I wanted to drink the tastiest coffees in the world, but Nespresso was not selling them. I figured that the only way to drink the best coffee was to create a small company and do it myself. It all started when I asked myself a simple question: "Where's the good stuff?"
I remember seeing somewhere online that one can purchase empty capsules, so I thought it could be good to go to Harrods and purchase some ground rare coffee from their food hall. I wanted to buy Kopi Luwak, but that was £2000/kg so I opted for the cheaper version of Extra Fancy coffee from Kona in Hawaii (which cost only £200/kg). I got home, filled up a capsule, pulled a shot, and the taste was absolutely delicious, better than everything I'd tried thus far. That's what sparked the idea for Difference Coffee.
I hoped to share the coffees with other discerning clients like myself by selling online, similarly to how Nespresso sells its capsules. I wasn't even thinking of offering my coffees to restaurants, but I do eat out a lot and I discussed the project with a few chefs and they all wanted to try the coffee. It was relatively straightforward to convert chefs from supplying regular brands to using Difference Coffee, but there was quite a lot of legwork to begin with.
Michelin restaurants get approached daily by countless suppliers, so it's hard for them to filter out who really has a great ingredient. I figured it would take the same amount of time and effort to contact a 3 Michelin star chef as a 1-star chef, so I began approaching the 3 Michelin star chefs first. It wasn't easy, but I think we have about ten chef patrons now on that level. I pretty much continued from there.
When it comes to private clients who drink my coffee, they've mostly heard about Difference Coffee through word of mouth. It's amazing how quickly news travels in some circles, and I'm continuously amazed to see orders received from people I admire whom I have not yet had the pleasure of meeting.
What differentiates Difference Coffee from other coffee brands?
Coffee is the second most traded commodity in the world after oil. That means there's an awful lot of brands out there selling coffee. Like wine, 99% of coffee sold is of commodity grade and just 1% qualifies for the Grand Cru Classe. In the world of Arabica, this is called speciality grade coffee. What we specialise in is identifying the absolute best lots of that 1%: the top 1% of the best 1%. In this sense, we literally buy the tastiest coffee in the world.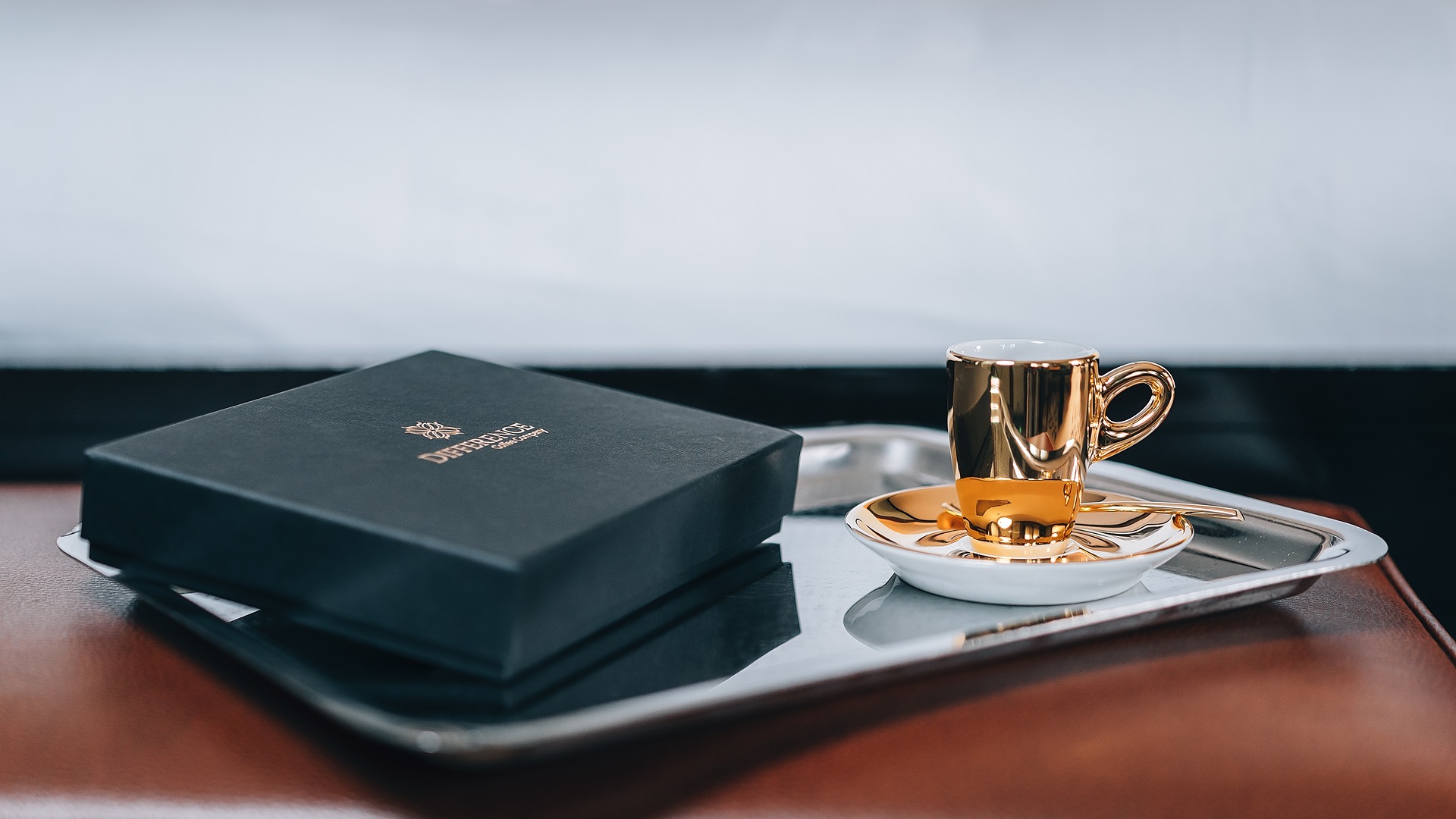 What type of establishments do you collaborate with?
Our chef patrons tend to come from luxury hospitality: 5-star hotels, private members clubs and Michelin-starred restaurants. Often it is about the alignment of superior ingredients in locations where you have more discerning clients. But my coffee isn't exclusive to those establishments. I'd be more than happy to serve my coffee anywhere that cares about the quality of the drinks they wish to present to their customers. The problem is that we are somewhat restricted every year by the amount of coffee we bought from a particular season or crop, so we can't always take on new clients quickly – we simply might not have enough coffee.
There are now over 100 locations around the world that serve our coffee. If you're in the Middle East, we are the exclusive supplier to the Four Seasons in Bahrain. In Singapore, we are at Marina Bay Sands. In Switzerland, you'll find our coffee in the lobby of the Palace Hotel in Gstaad. If you are in Italy, we are served in over 30 Michelin restaurants, including the 2-star Seta at the Mandarin Oriental in Milan and the 3-star Da Vitorrio.
Where does your appreciation for coffee stem from?
My biggest pleasures come from things I consume. I enjoy gourmet food, fine wine and aged cigars, and I tend to research these "ingredients" quite a lot. If you think about it, they are all things that grow, so terroir plays a big role in their quality. For me, it's the pursuit of flavour and enjoying the most flavoursome ingredients that resulted in me adopting a similar approach to coffee, asking a simple question: what is the best quality of coffee? The answer to this question is really what sets us apart from everyone else.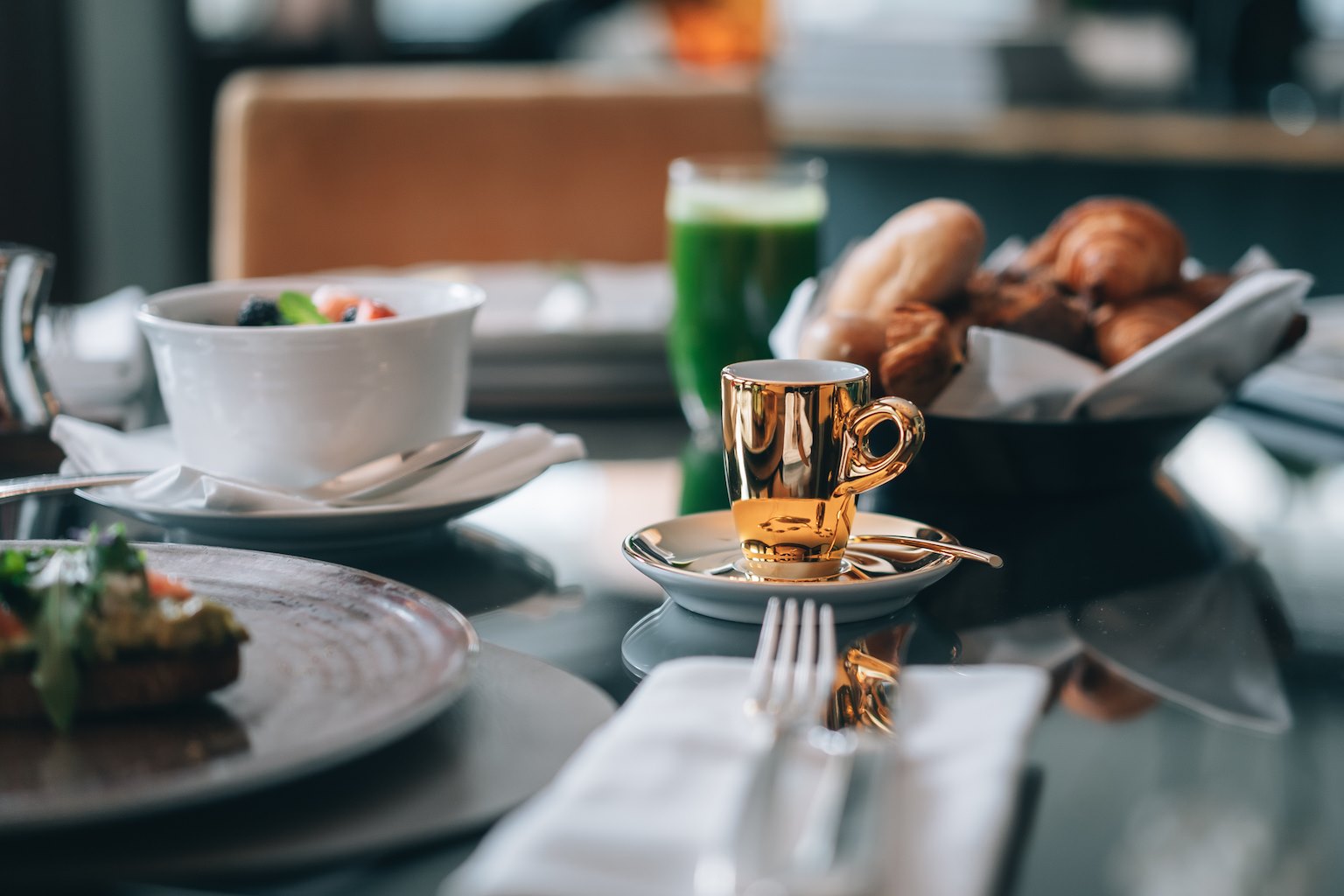 Can you tell us about how coffee is graded and what we should be looking for in a great cup of coffee?
There are two main types of coffee sold today: Arabica and Robusta. Arabica is the superior of the two when it comes to taste. The Specialty Coffee Association created a 100-point system which allows license Graders of Arabica (known as Q Graders) to have a standardised way of scoring the quality of Arabica. Any coffee that scores 80+ points is deemed to be speciality grade. By and large, the higher the score of the coffee, the tastier the coffee will be. Points are awarded for sensory qualities such as fragrance, flavours, aftertaste, etc., very similar to wine. Coffee must be free from major defects which can taint the cup.
As for the question regarding what one should be looking for in a cup, I guess it's a mixture of balance between acidity and bitterness and loads of flavours. These flavours can vary from citrusy and fruity to chocolatey and nutty. The higher scoring the coffee, the easier it is for one to identify these particular flavour notes, and they are more dominant in the cup.
The coffee industry is ferociously competitive. Can you tell us about your entrepreneurship journey and how you've grown Difference Coffee?
Everyone who gets into coffee knows that the market is huge, and most players aim to make a lot of money. My objective isn't to make a lot of money; it is to roast the best coffees. If, by achieving this aim, I make a small amount of profit, then that's good enough for me. I don't have an exit strategy or a five-year sales forecast because there's no requirement for me to plan beyond one season of sales. Of course, I aim to grow each year by sourcing more of the best and making it available to the most discerning clients, but there's no pressure to reach sales targets.
You've already had some amazing successes with Difference Coffee. What's next?
Speciality coffee and speciality Arabica doesn't need to be super expensive. Most of the speciality grade Arabica doesn't cost a lot more than commodity coffee. The main differences are that (a) the coffee is significantly tastier and (b) the farmer can command a hefty premium over commodity coffee which means they can truly earn a profitable income – something that cannot be guaranteed even through fair trade.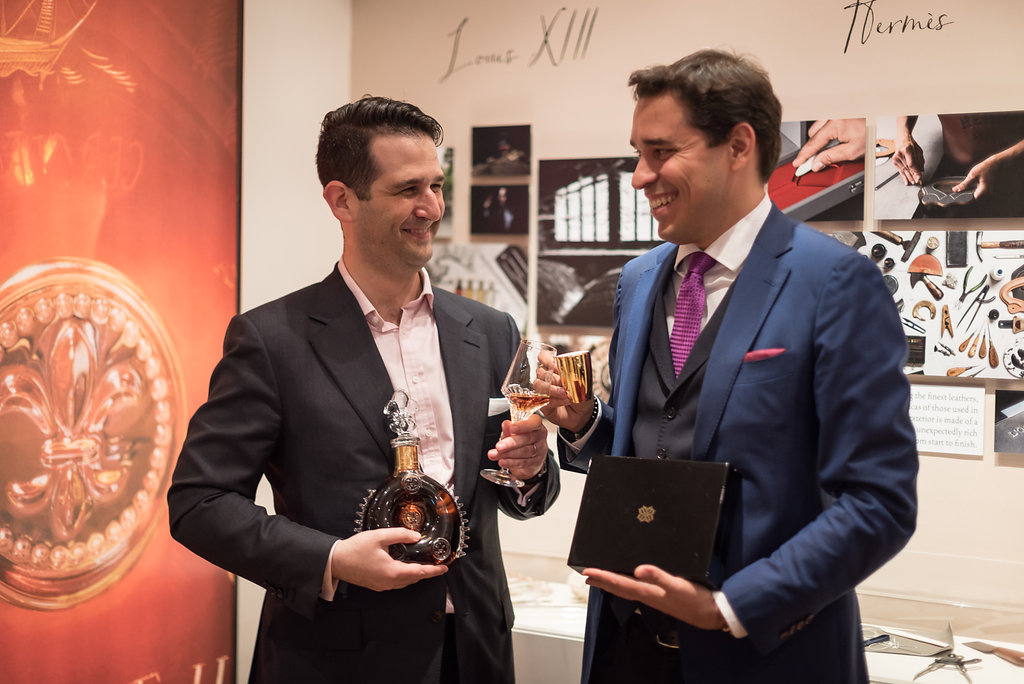 So, my mission in life and Difference Coffee's vision is very simple: I imagine a world in which every coffee consumed in a Michelin restaurant, a luxury hotel or at home with a Nespresso machine is of speciality grade. I imagine coffee that not only tastes great but which was farmed sustainably and paid for ethically. I know that I won't ever get there, but I will die trying.
What are your favourite hotspots in London?
It's very difficult to choose a singular "best" of any single category! I'll share a few places which I like a lot, be it because I've been a patron for years or simply because it's a new place that not a lot of people have heard of:
For restaurants, Sola in Soho is particularly good. They are small and have 1 Michelin star, and not many people have been there. Likewise, Louie in Covent Garden, situated where the old Robuchon used to be on West Street, has great atmosphere and food, so I definitely recommend those.
For a classic Martini, it has to be Duke's. I'm afraid that they don't serve our coffee, but Alessandro, their legendary bartender, is a personal client and friend, and I love it there.
I don't really stay in London hotels, but if I were to splurge, it would be at 45 Park Lane, which is part of the Dorchester Collection. Their suites have stunning views, their service is amazing, and Cut is a great restaurant as well. As for Clubs, Harry's Bar for food and Annabel's for food and party – both serve Difference coffee exclusively.
What are your personal property aspirations?
A chalet in Gstaad, beachfront apartment in Portugal, and a main residence in Holland Park, what else? (As George Clooney would say).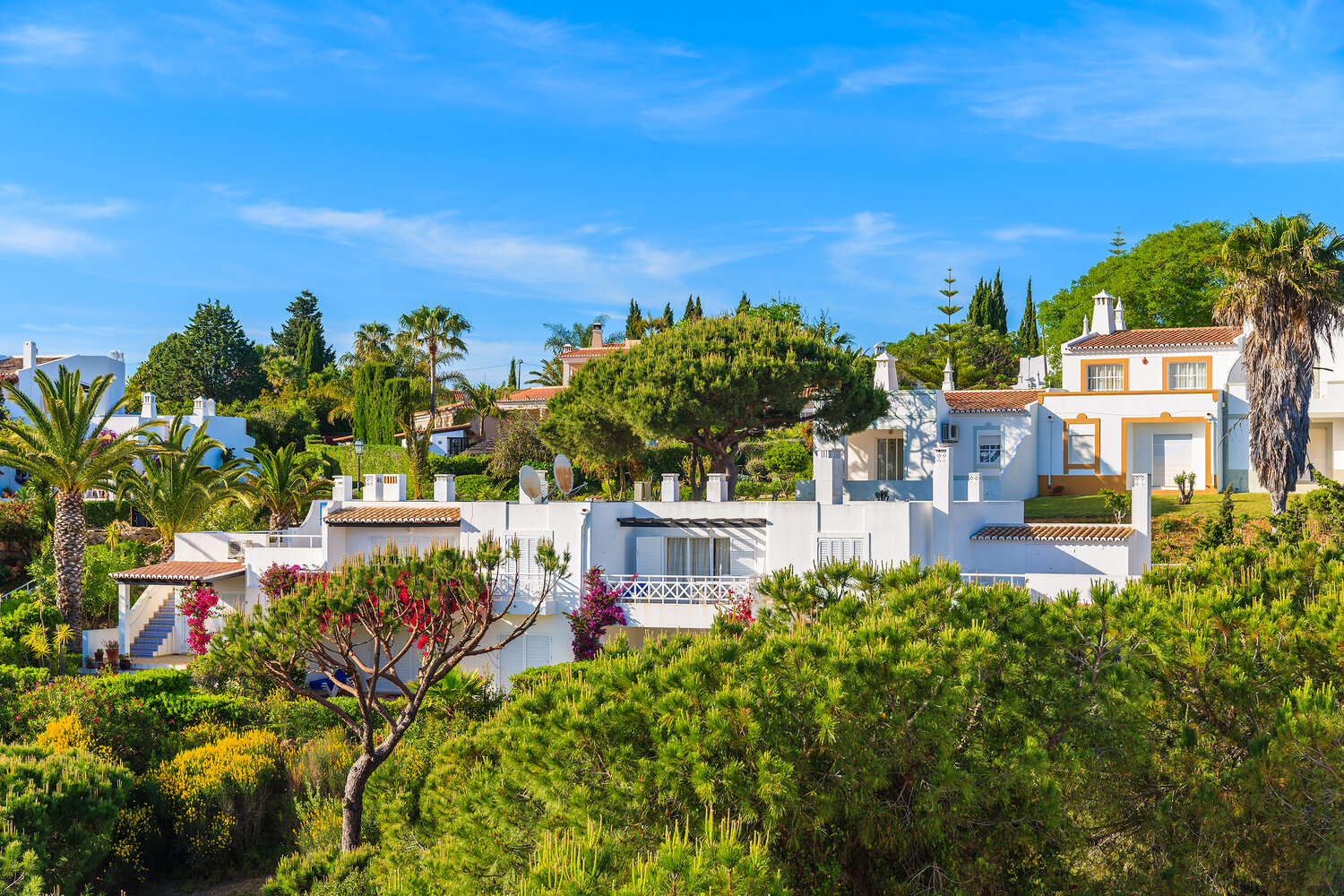 For more information, visit www.differencecoffee.com and use ENNES15 for 15% discount.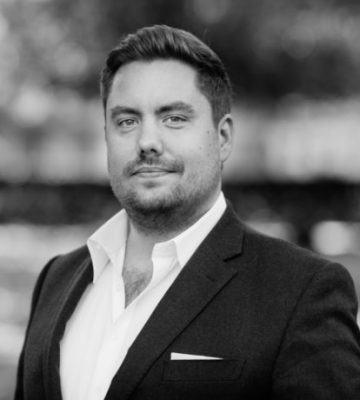 Islay Robinson
Islay Robinson, a founder of Enness, is widely regarded as one of the UK's leading mortgage brokers. He has been instrumental in delivering some of the most complex and high value mortgages in the UK.
Open form
Newsletter Signup
Mary Gostelow and Islay Robinson deliver short, sharp coverage of everything you need to know about the world of luxury.