What is the Curling Club? 
Bringing the smells, tastes and sounds of the mountains to two iconic London locations between November 21 and February 22, The Curling Club combines a short, fast form of Curling with wintery cocktails, alpine-inspired foods, live entertainment, apres ski vibes and much much more to bring much-needed light and life to the festive season.
What does the Curling Club experience entail? 
Set in a beautifully curated alpine themed event space, The Curling Club will take London and Londoners on a journey from the concrete jungle to the heart of the European mountains in a winter experience like no other. Combining a short, fast form of Curling with wintery cocktails, alpine-inspired foods, live entertainment, apres ski vibes and much much more the event will bring together those who too long have been apart in an immersive all-inclusive fun festive environment.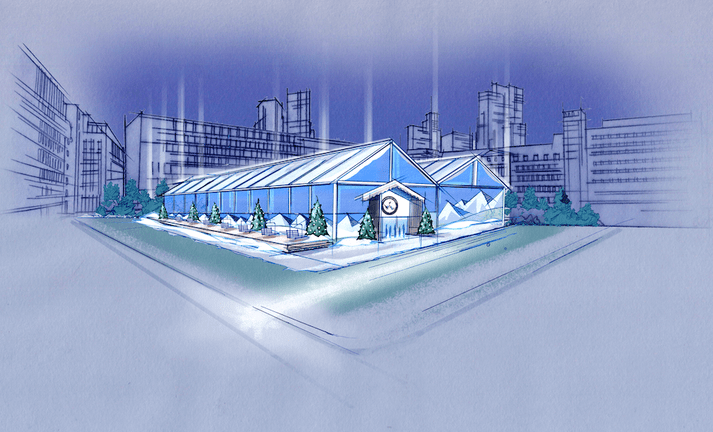 What was the inspiration behind launching the event? 
In 2002 I remember vividly watching Ronah Martin and her GB curling team gripping the nation as her cry's of hurry led her and her team to an Olympic Gold medal in Salt Lake City. From nowhere, Curling captured the minds of the masses and now every 4 years as the winter Olympics takes centre stage, the same happens. This ironically Is happening at the same time as Curling Clubs are struggling financially more than ever, perceptions of the game are outdated and the future of the sport is in jeopardy.  20 years on, and having run a successful summer based event concept in London which saw 75,000 people trying their hands at the quintessentially British game of lawn bowls, The winter Olympics is gliding into Beijing and we want to showcase this all-inclusive, winter sport in a way like never seen before, changing perceptions along the way.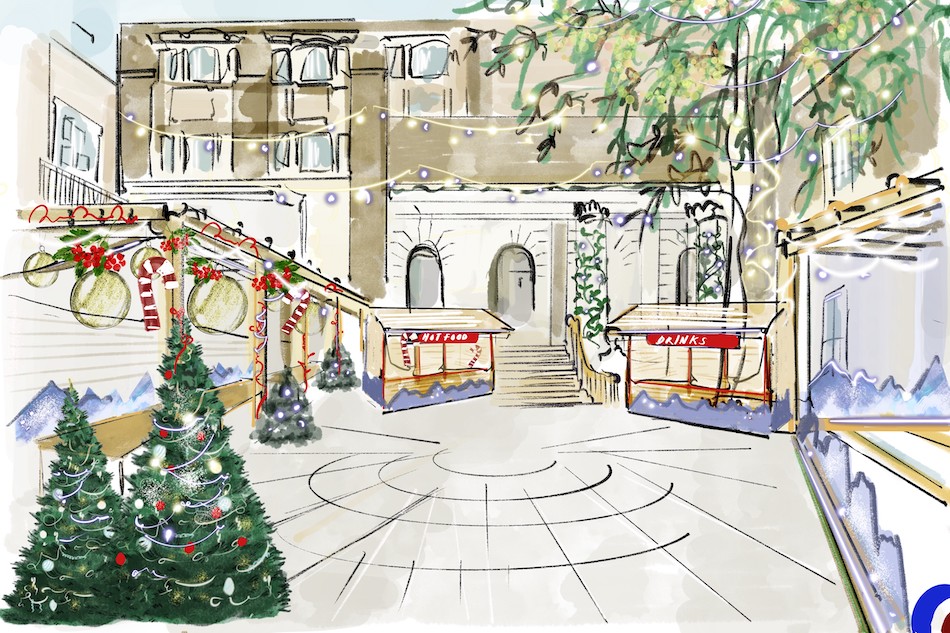 What packages do you offer and who are they most suitable for? 
This winter we are offering 4 packages at varying price points.  If you are looking for a premium experience with all the associated bells and whistles then why not try our clean sweep package. Costing £150 per person plus VAT is, without doubt, the ultimate answer to a Christmas party package. For those looking for something slightly less all-encompassing, we have packages at £100 and £50 per person. To note all packages include 1 hour of curling and elements of food and drink. 
With the festive season coming up, can you host corporate parties? 
Absolutely – The Curling Club is the perfect way to bring together your friends, colleagues and business networks for a Christmas Party and we would love to welcome you. Better still we open our doors for groups of between 6 and 500 people so really do cater for all. If you are looking for an all-inclusive, winter-themed Christmas Party then it won't get better than this!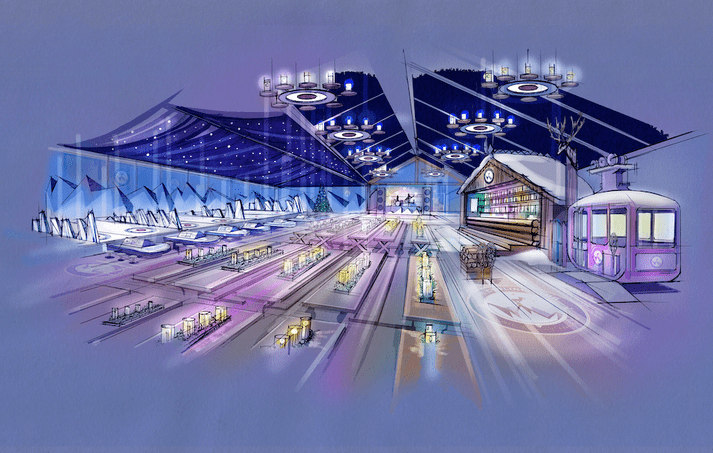 Where will the event be taking place and why were these venues selected in particular? 
Set in the heart of the city we are excited to be gliding into two iconic locations which in their own ways offer incredible yet different opportunities for you this winter.  The Langham; one of the capitals most prestigious hotels will play host to The Curling Club between the 24th of November and 20th of February 2022. Combining both an alpine themed space and a winter Olympic themed space this slightly more prestigious yet intimate location with capture the minds of the masses over a 3 month period. We will also be gliding into the beautiful Finsbury Square between the 1st and 19th of December. Set just a stone's throw from Liverpool Street and Bank, the high octane space will bring together the very best of The Curling Club and is the ultimate venue for your Christmas Party.
The event also contributes to a philanthropic cause – could you tell us more about that? 
In wanting to create a legacy both in Curling and within the sport as a whole, The Curling Club is delighted to be partnering with The Youth Sport Trust; a children's charity geared to helping underprivileged children through sport across the U.K. On each and every day at The Curling Club, we will be raising much-needed funds for this worthwhile cause.
For an exclusive offer, contact [email protected] and quote ENNESS