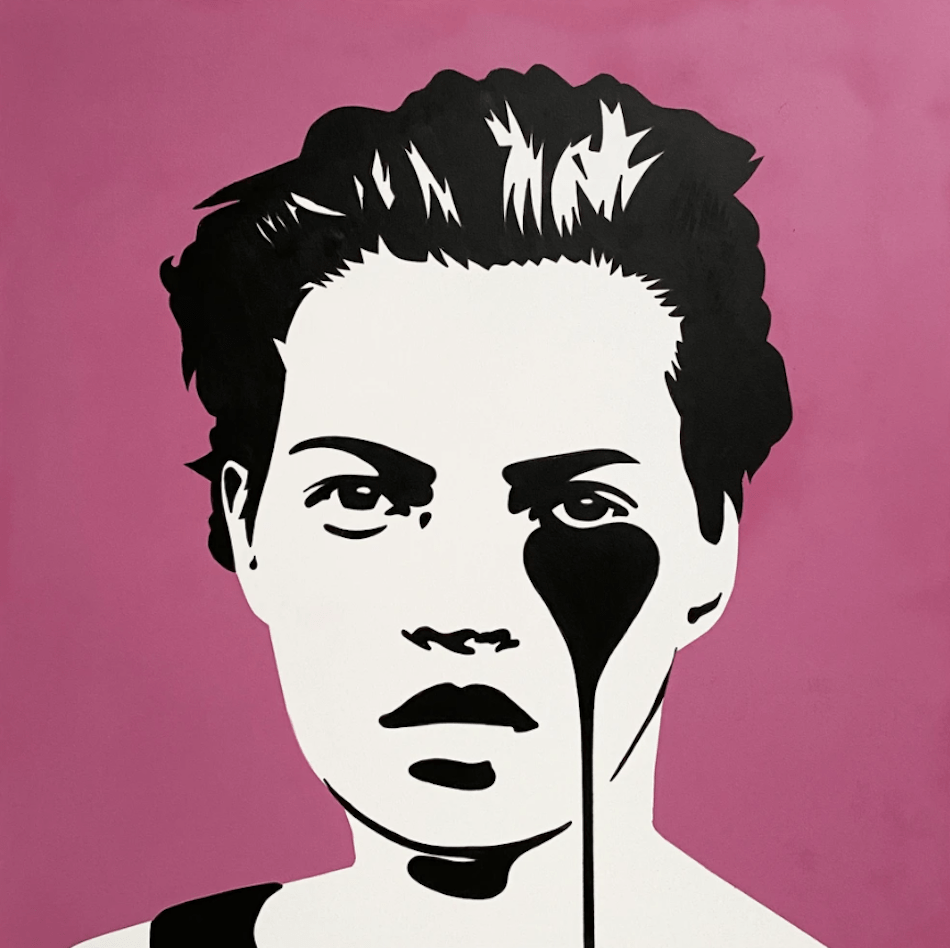 Charles Uzzell-Edwards is a graffiti and street artist known better known as Pure Evil. Having exhibited globally, Uzzell-Edwards has an art gallery in Hackney. 
1. How did ''Pure Evil'' originate? 
I was creating the fictional characters for an anthropomorphic crew called the so fuzzy crew and one of them ended up in my sketchbook with fangs and I wrote Pure Evil next to it. It was kind of inspired by Japanese anime and also by Cobi, the official mascot of the 1992 summer Olympics in Barcelona, and the fluidity of line was inspired by Keith Haring.
It just appeared and decimated all of the others. DJ monkey and Rub my tummy Bear did not stand a chance. I started going out and writing it on things and one day someone on the way to work stopped and said 'oh, you're the guy who does that I really like it, it cheers me up.' So I continued. 
I guess pure / evil is like Ying / Yang. You can't have the darkness without the light.
2. What are the key influences for your artwork? 
One massive influence was my dad - he was a painter and he painted every single day. Another influence is pop art, I grew up surrounded by books about art, which was super cool. Picasso, Basquiat, Warhol and Keith Haring are my Gods. When I moved to San Francisco in the early 90's, I was inspired by all of the graffiti there, particularly art by TWIST and an artist called reminisce who drew beautiful white horses in the street, they were really inspiring, they were an example of poetry in the streets.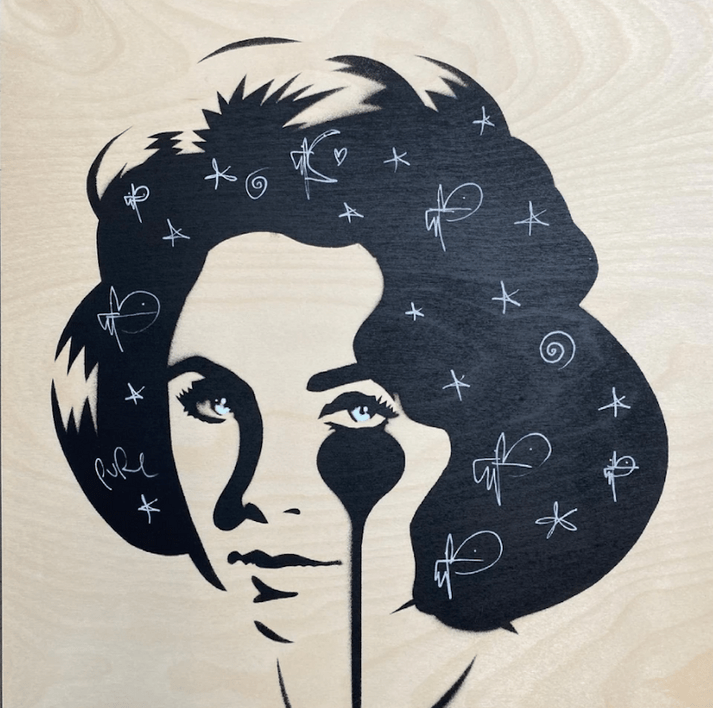 I remain constantly inspired by new things on a daily basis. I absorb so much information from films, books, TV, the Internet, walks and my dreams. It's kind of how Basquiat used to work if he was painting - he'd have the TV on, he'd be going through books, he'd be listening to music - just acting as a conduit for culture. Similar in the way to how Andy Warhol was inspired by popular culture and current events at a crazy place and time in American history.
Events like the global financial crash in 2008 and the environmental crisis we are currently facing are as an artist fuel for creative action. I think if you can say anything, as an artist you should be saying something.
3. How has the art industry changed since the pandemic?
I think we've all used Zoom a lot more and people have definitely been buying more art for their Zoom rooms! I think social distancing has brought social media to the fore to promote and to sell, and there have been quite successful virtual gallery shows during lockdown (we'll, some of it is a bit of a bore). It's been quite a challenge but personally I have spent a lot of good time listening to Radio 3 and making art without any distractions. 
4. Your art portfolio includes NFTs. How do NFTs work and how did they become so popular?
NFT's are artworks that are made digitally and sold online for Crypto currency. You don't own the physical piece, two of the best things about them is that if those artworks resell, the original artist can make a percentage on the resale of 10-30%.
Also, it's completely transparent - you can track the sales to see what has gone to what collection, to see whether they've resold it, there is so much information out there about the artwork which is kind of fascinating. 
The contemporary artworld has never been transparent like this - it's always been a private club run by art nerds with power and money in their white cubes. I know, I have been trying to storm the towers of the art world for the last 15 years. Best to build your own tower and a trebuchet and hurl turnips at them.
I think NFT's came along in a perfect storm. Ethereum was at a high around March 2021 and a lot of people were sitting at home staring at their computers, so making computer art and selling it online and possibly making a lot of money very fast seems like a good idea. It always does! :)
It's a bit like when music went digital and at the beginning people thought it was going to be the end of music as we knew it. Which was true in some way. When Art becomes digital, it's not the end of art, it's just a change in the playing field and the game may have changed. 
I like it because it's changed the balance of art and artists, you've got contemporary artists who are trying to jump onto the bandwagon and then there are digital artists who have probably never seen the light of day who are making amazing staff who have become very successful very fast.
Obviously there's a lot of bad 90s looking art being sold as NFT's, but there really are some very interesting stuff. I recommend having a look at Nifty Gateway, Foundation and Known Origin, setting up a wallet with Metamask and diving right in. 
5. In what direction would you say the contemporary art market is headed right now? 
I think there's been a change in the balance of contemporary art over the last year and a half because of the pandemic and there is a new wave of art that has come. It is cool and young and it doesn't have to go cap in hand to the mainstream contemporary art world for validation or for space to exist and exhibit. It's a lot more DIY. It's using tools like NFT's and Instagram to get itself out there.  
Obviously there will be a reaction against this which will be a return to real painting which is putting paint on a physical canvas, And that's going to be exciting as well, as the artists can promote themselves online to a global marketplace instantly. If someone is making great art in Peru or Peckham, we'll know about it the same day because they'll have it online. 
I think also the new phones that are coming out are going to have 3D scanners, so with those and cheap VR equipment like Oculus, 3D art is going to be huge and that's something I am exploring. You can create an immersive environment digitally in 3D and upload it to Foundation and sell it as an NFT, which I think is pretty cool. The person who buys it can then walk through the artwork and experience it, add it to their virtual apartment in decentraland and show it off to other people. Kind of nuts, right ? 
6. Now that the restrictions are lifting, do you have any exciting events or exhibitions planned?  
I've been really getting back into skateboarding, so I've been getting out there and hurting myself a weekly basis.
Art wise, I was hoping to get to Bogotá, Colombia to do a show in a few months, as well as another exhibition in Tokyo.
I just love to arrive in a city as a worker and exhibit art and meet a few people and have adventures - it's the best feeling. I really want to go to Miami in December to do the SCOPE art fair, walk along the beach in the sunshine and eat Cuban food for breakfast.
During lockdown, my wife and I went through the process of adoption, and now we have a little one and a half-year-old boy! We'll be going out and about with him a lot more, which is something I can't wait for!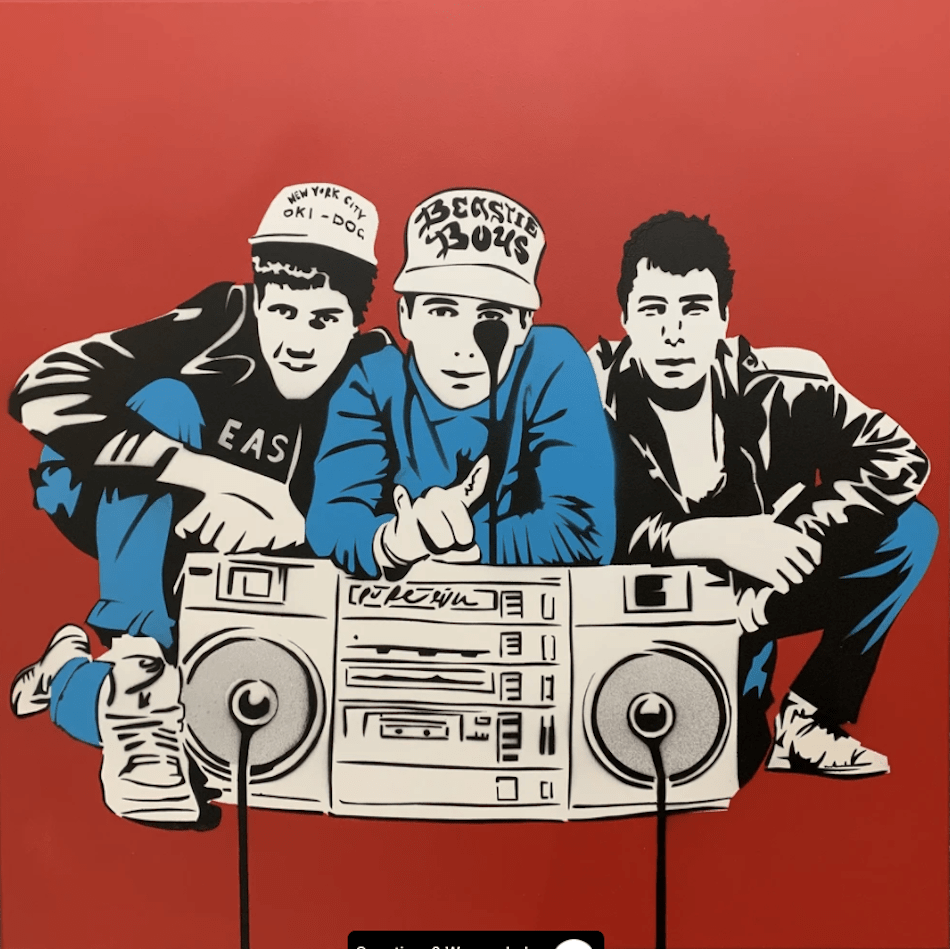 7. Having spent more a decade in California, you are currently based in London. Which one do you prefer and why? 
I think for work London is better, but I love the microclimates of California, you could be surfing at the beach, drive to the mountains and go snowboarding and then visit a desert, it's such a beautiful place. I do miss it, but for me, London is the best. Having said that, I only visit once a week to take artworks to my gallery because I have a studio and a warehouse in the countryside. I prefer to have peace to create. Something I learned during Isolation.
8. And finally, what is your favourite artist/art movement?
Pop Art followed by Street Art...both these movements give me so much inspiration and I like to sit between the 2.
For a bespoke package, please email Charles at [email protected] and quote ENNESS 
For more information, visit pureevilgallery.com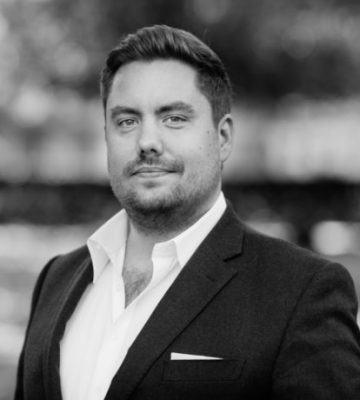 Islay Robinson
Islay Robinson, a founder of Enness, is widely regarded as one of the UK's leading mortgage brokers. He has been instrumental in delivering some of the most complex and high value mortgages in the UK.
Open form
Newsletter Signup
Mary Gostelow and Islay Robinson deliver short, sharp coverage of everything you need to know about the world of luxury.