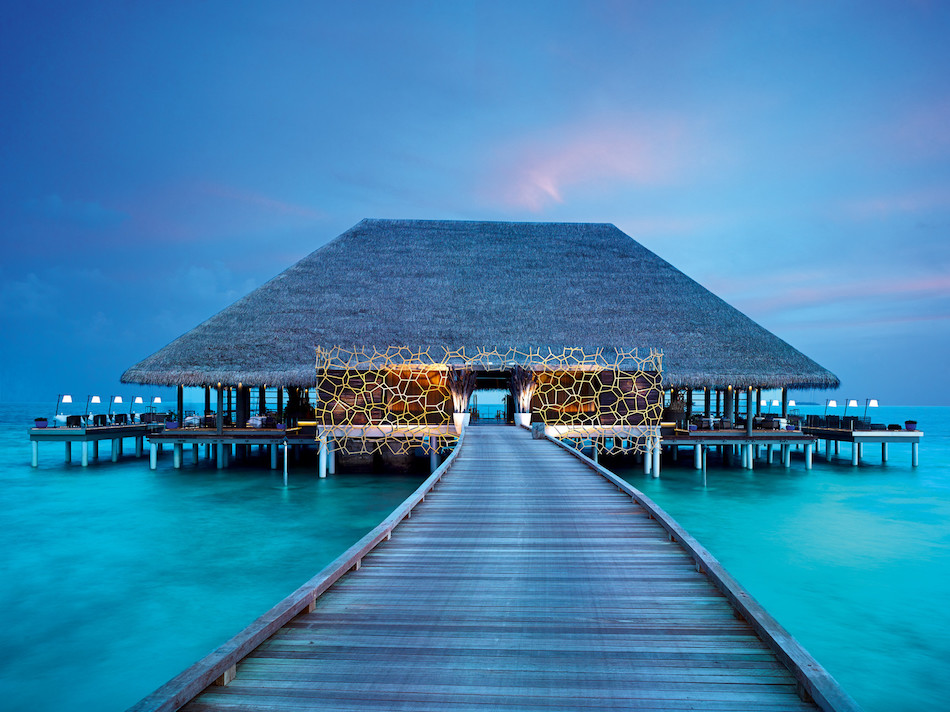 Nestled within the constellation of islands that form the Noonu Atoll in Maldives, Velaa Private Island takes exclusivity to the next level with facilities and service that go beyond traditional resorts. Designed by award-winning Czech architect Petr Kolar as "an elegant fusion of Maldivian culture with contemporary luxury, intimate with Maldivian nuances". 
Velaa Private Island is the realisation of a dream to create a 'beyond luxury' exclusive boutique hideaway in the Maldives. Velaa means "Turtle" in the local language – named after generations of sea turtles that flock there to nest and hatch. From a broader "bird's eye view" which greets arrivals by seaplane, the island's exclusive over-water villas are also constructed to resemble the head of a turtle, with the island forming the body. 
The resort comprises 47 private villas, houses and exclusive residences. While 18 of the 47 are built over water, the Romantic Pool Residence can only be reached by boat, allowing even more privacy and exclusivity.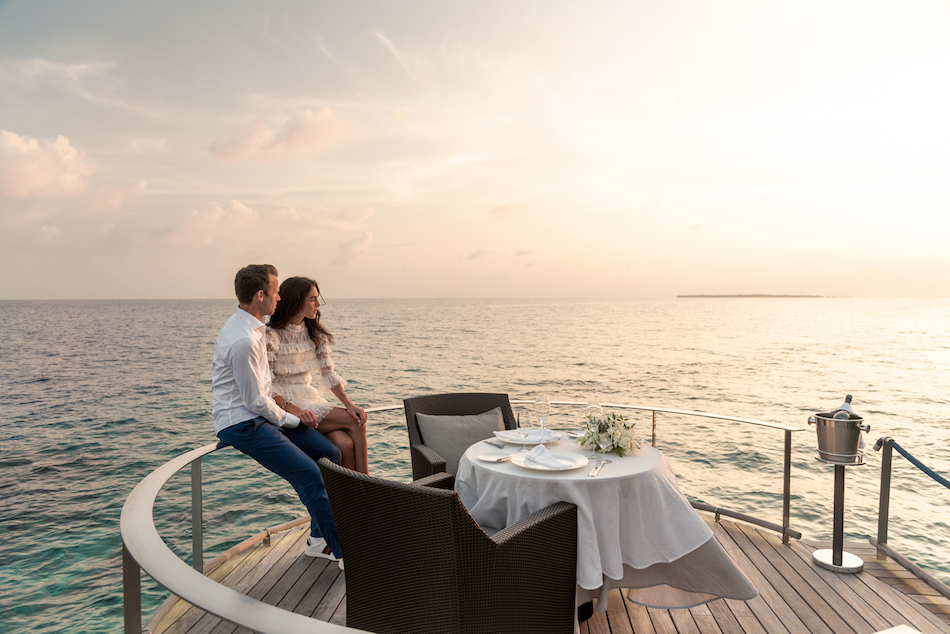 Matthias Schmidberger – First Week of November 
Talented two Michelin star Chef Matthias Schmidburger swaps Switzerland for the Maldives this November with two unique four hand dining experiences here at Velaa. Collaborating with their very own Executive Chef Gaushan, guests can enjoy this rare experience on the 3rd and 6th November.
For more than 11 years, Schmidberger has built his way to Michelin-starred restaurants, including stations in the Traube Tonbach, Baiersbronn, the Speisemeisterei, Stuttgart, the Restaurant Forest Sonnora, Dreis and last but not least in the Brenner's Park Restaurant in Baden-Baden. Since December 2010, he has been at Grand Hotel des Bains, and since November 2011, the cuisine has been crowned with a Michelin star and 17 points Gault Millau. The dishes reflect his passion for European cuisine, straightforward presentation and products from first-class origin.
Paco Pérez – First Week of December 
This December, Velaa will be welcoming expert Spanish Chef Paco Pérez. Born in Huelva, Spain, Paco Pérez will be working alongside their very own Chef Gaushan to prepare two exquisite four hand dining experiences, taking place on the 1st and 4th of December.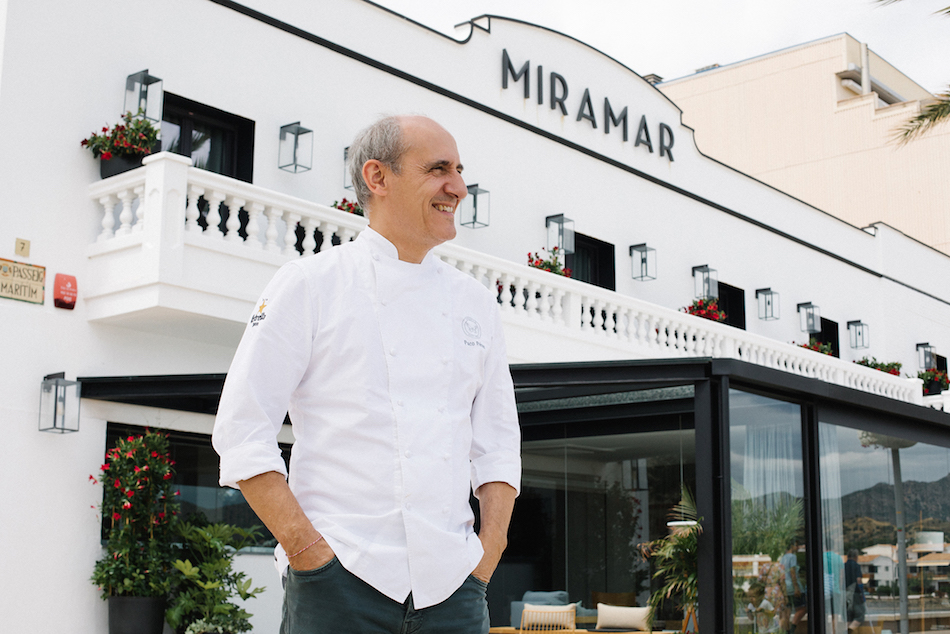 Paco Pérez is a very well known Catalan chef who owns 5 Michelin stars. Two of them in Miramar restaurant in LLança and two other stars in Enoteca restaurant in Hotel Arts Barcelona both inspired by the fresh mediterranian products, what made him become famous in the culinary world. To this, joins this proposal 5 (Cinc) by Paco Perez in the hotel Das Stue in Berlin.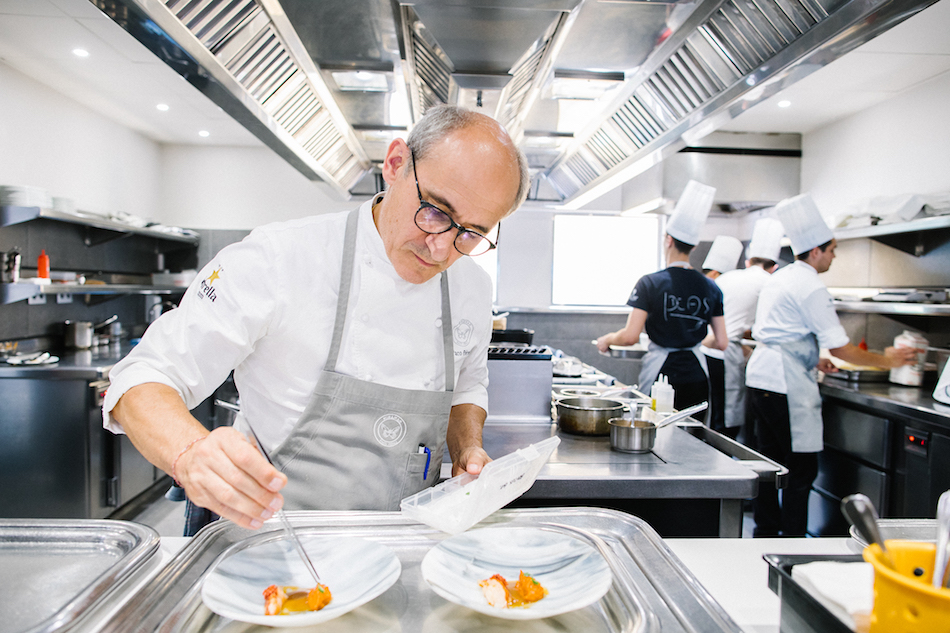 He as well runs the kitchen at La Royale's, matchless burgers of author where whole pices of meat arrive each morning to be prepared, minced in a mincer machine refrigerated at 0º C to not lose its freshness and obtain quality control, recommended to be combined with their cocktails and to be enjoyed in a cozy and cosmopolitan atmosphere.
Email your privileged contact and quote Enness to [email protected] for a tailor-made experience  and special rates for long term stays.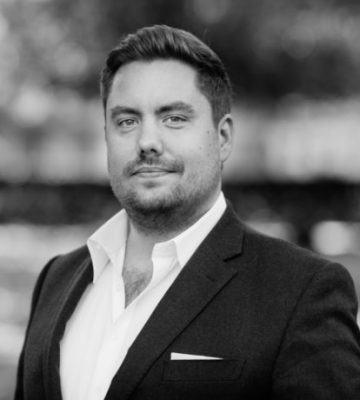 Islay Robinson
Islay Robinson, a founder of Enness, is widely regarded as one of the UK's leading mortgage brokers. He has been instrumental in delivering some of the most complex and high value mortgages in the UK.
Open form
Newsletter Signup
Mary Gostelow and Islay Robinson deliver short, sharp coverage of everything you need to know about the world of luxury.