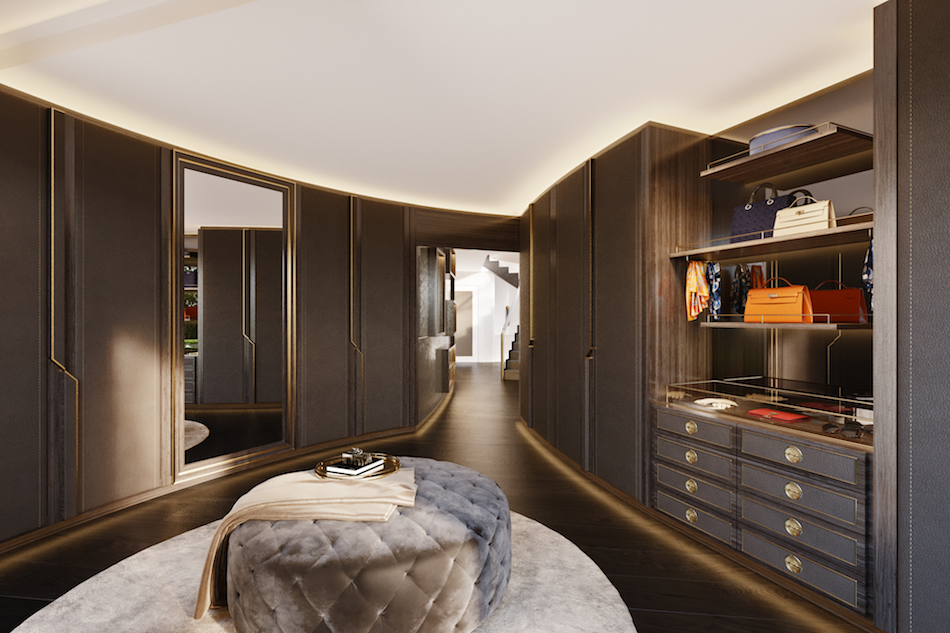 The novelty of working exclusively from home wore thin months ago  – and the horrors of home schooling have had to be erased from most minds. But some good has undoubtedly come from more than a year of largely staying at home. Yes, it's allowed us time to slow down, time with the family and all that. But also time to focus on our homes and how to have fun with them, not regard them purely as assets to enhance and sell on for a big profit (though that is always welcome too).
With surplus disposable income, thanks to a dearth of foreign holidays for the past year, owners have been splashing out on their homes. And their focus has been in creating multi-tasking spaces that make up for the months of closure of all forms of leisure and entertainment, from bars, restaurants and hotels to cinemas, gyms and galleries.
For those who didn't swap their central London apartment for a sprawling rural pile during lockdown, turning a little-used room into a Peloton studio and dedicating a terrace with a view to a yoga space have helped as much with mental wellbeing as physical improvement. And where space allows, swimming pools have become more in demand than ever. The outdoor variety is ideally accompanied by a pool terrace, independent pool house (with a spa and sauna) and an outdoor kitchen, to set the scene for memorable pool parties  - just as Rive Gauche has done for a client in the south of France, tunneling into the rock to extend the pool area and create space for a bar and a stage for DJs.
Those with indoor pools are often looking to make the space multi-functional and multi-sensory at the flick of a switch. In Monaco, Rive Gauche have designed a roof terrace pool whose floor rises up and turns the room into the perfect entertainment space, with views over the casino.
'Experiential' is the buzzword in everything now from travel to shopping – and it applies to high-end property too. Bedrooms have become master suites with separate his and her bathrooms, dressing rooms and studies. Bathrooms are now mini-wellness areas, with steam shower and bubble bathtub. And dressing rooms are now super-sized and designed to rival the best boutiques. In one Knightsbridge house, Rive Gauche removed a bedroom to create a large, walk-in dressing area that provides the perfect showcase for the client's favourite fashion pieces. Some clients request dedicated areas for make-up, too, so their personal make-up artist and hair stylist can come and pamper them in the privacy and luxury of their own home.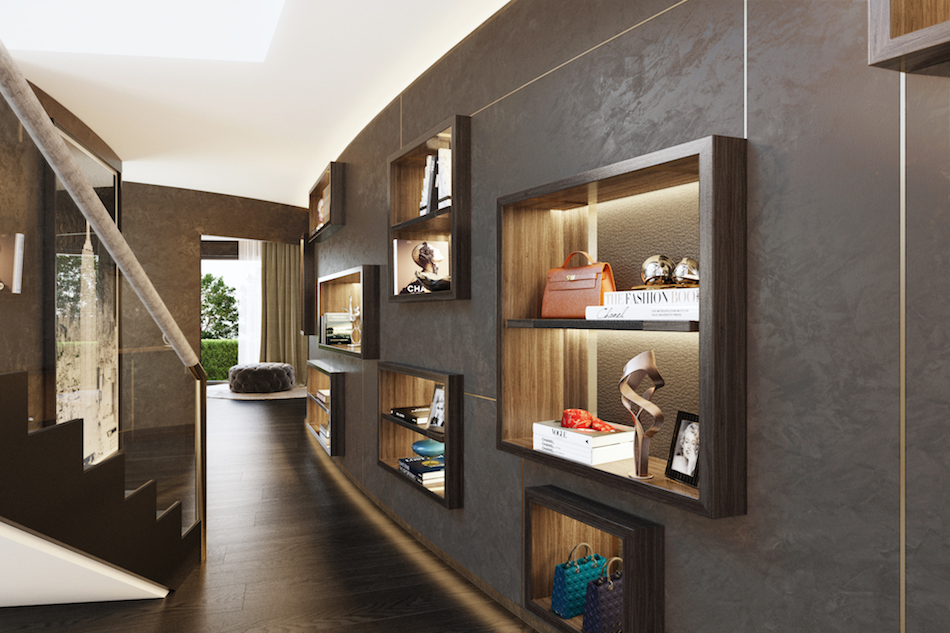 With restaurants shut for much of the past year – and the dining experience still greatly compromised - kitchens, indoors and out, are becoming ever higher-spec. For years they have been the heart of the home – but now they're super-smart too, with appliances telling you when you're low on ingredients and suggesting recipes when inspiration is running dry.
Kitchens are also showstoppers, providing an almost theatre-like experience where guests can enjoy the immersive experience of five-star, at-home dining with a private chef. Or, a parallel trend, seen in a current Rive Gauche project in Holland Park, the staff cater in a second, professional-standard kitchen, leaving the show kitchen for family and friends.
Then there are the touches of pure decadence – the back-lit, onyx whisky bars, or the gallery-like, walk-in wine cellar, where you can peruse your collection and pick a bottle to sample in the tasting room. This isn't just about storage; it's about turning your precious collections into an experience too. And Rive Gauche are doing that right now for another client in Holland Park.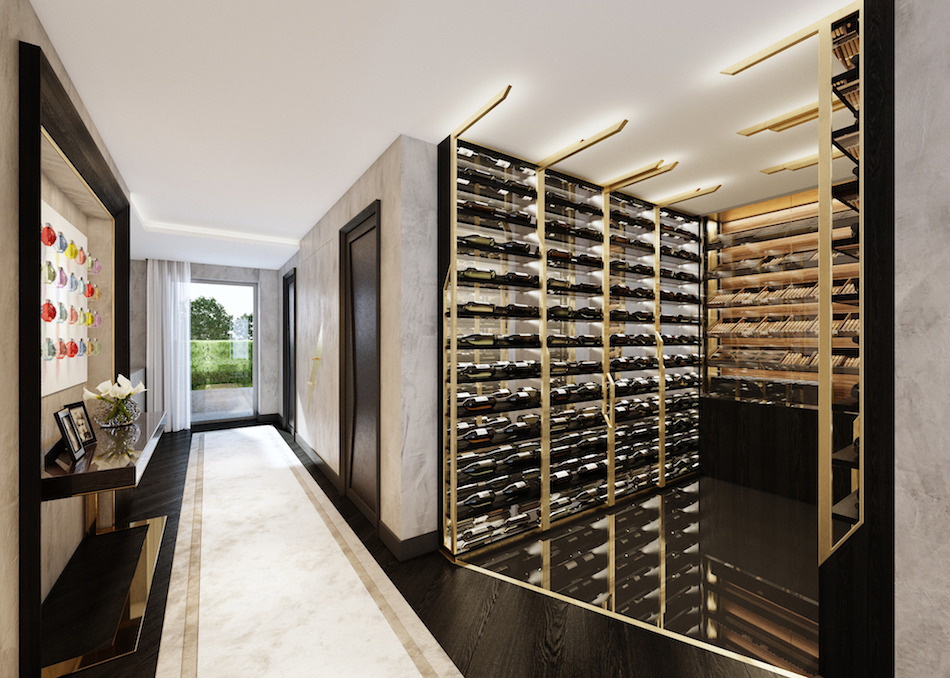 There are the sumptuous home cinemas of Hollywood screening room standard (even IMAX screens are starting to make their way into private homes). Mezzanine floors are transformed into striking art galleries, basements are designed as James Bond-style car "museums". For some, the show starts with the entrance hall, whose design is as opulent as the world's most glamorous hotels and designed to showcase valuable collectibles. 
But are such home transformations during the pandemic simply frivolities while we have time to spare? Once real life returns, post-pandemic, and we once again spend more time out than in, will we stop paying attention to our homes in this way and stop wanting all these at-home facilities?
We may not require our homes in future to be quite so all-encompassing as they have become. We'll return to gyms and cinemas again. Having an indoor bowling alley may not top the list of priorities when lockdowns are a distant memory. But some trends are here to stay. Many people's working lives will continue to be more flexible in future – and most people will think twice about jumping on planes for business meetings when a video call works just as well. So beautiful, functional home-working spaces will be an essential – ideally with an inspiring view.
This year has taught us the art of separation while all together – whether that means retreat to a luxurious studio in the garden, or adopting a more broken-plan concept indoors, with screens or display cabinets creating more private niches within a large room.
And when it comes to adding value – as most owners do ultimately have the end value in mind when spending on their properties – buyers of large family homes in prime London will always pay a premium for beautifully-designed gardens and terraces, large, contemporary kitchens, luxuriant master bedrooms and smart tech. The 'toys' – the swimming pool with the retractable floor or the lavish home cinema – may not recoup the expenditure, but they will make the property stand out from the crowd when you come to sell.
Before then, they will be hugely enjoyable – and if we have learnt how to do that in our homes during lockdowns, then that can only be considered a triumph.
Rive Gauche is a multi-disciplinary creative studio specialising in providing strategic property advise and the design and delivery of superbly crafted residences, 5* hotels and luxury developments of unmistakable quality around the world.
For more information, visit www.rivegauchelondon.com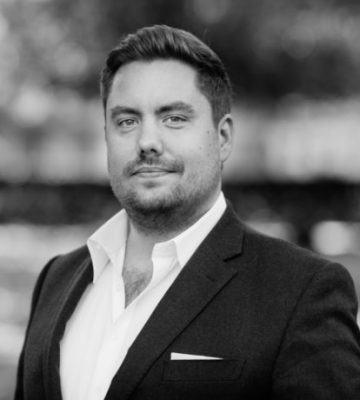 Islay Robinson
Islay Robinson, a founder of Enness, is widely regarded as one of the UK's leading mortgage brokers. He has been instrumental in delivering some of the most complex and high value mortgages in the UK.
Open form
Newsletter Signup
Mary Gostelow and Islay Robinson deliver short, sharp coverage of everything you need to know about the world of luxury.