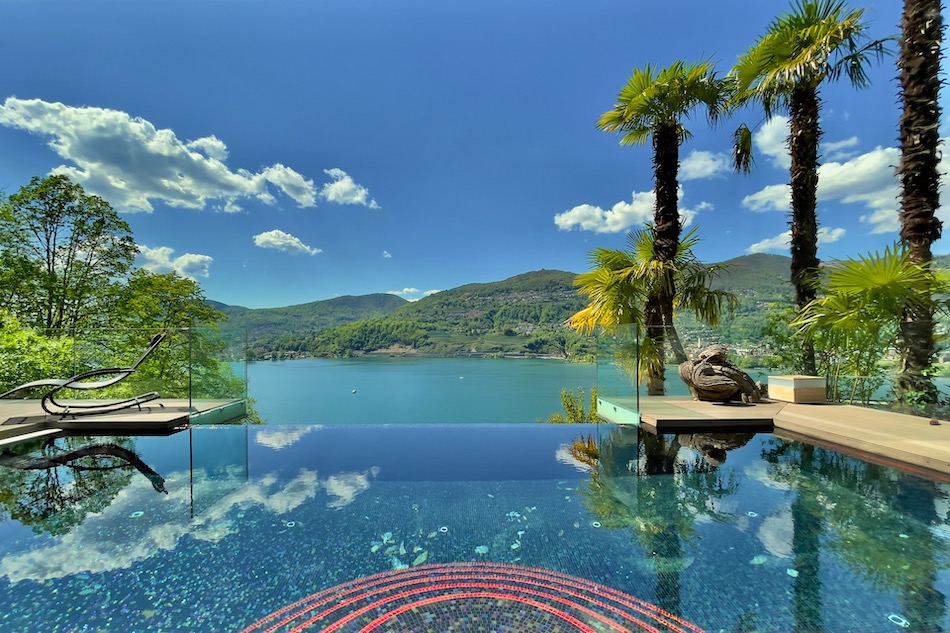 Exceptional life by the lake with nature on your doorstep
Modern luxury villa estate overlooking Lake Lugano and bordered by its own woodland with a pool by Lake Lugano, Montagnola is situated at the foot of the Collina d'Oro. This area is not only known for its open and lush green landscape, which has been narrated fondly by world-famous writers. This residential area is also favoured for its proximity to the city of Lugano. 
Sun, palm trees, an outdoor swimming pool, lake view, bright and large living spaces, and a huge roof terrace with 400m² are waiting for you and your family in this show-stopping villa. Modern, sleek, clean lines design offers a luxurious lifestyle on 440m² of living space, distributed over 9.5 rooms close to Lake Lugano.

On hot summer days, you are spoilt for choices - whether you cool off in the swimming pool, lake, or well air-conditioned indoor space depends entirely on your preferences. On colder and rare grey days, you can cosy up by the fireplace with your loved ones or warm-up and relax in the sauna or jacuzzi.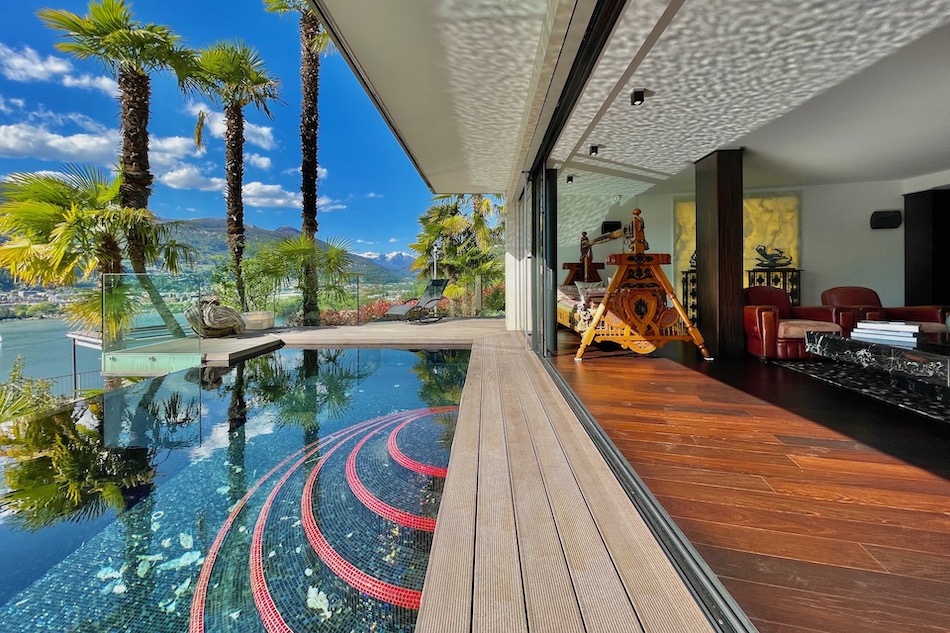 First built in 2014, the property is in immaculate condition. It showcases the best amenities, the latest home automation and solar system, and your private boathouse with a dock on the lake. 
For further information on the property call Wetag Consulting on +41 91 601 04 40 or visit them online at www.wetag.ch
Indicative Mortgage Terms 
Property Value: CHF 14,000,000
AUM: CHF 2,200,000
Total loan: CHF 11,300,000 
LTV (Loan to Value): 80%
Rates: hybrid rate 1.35% Variable or Fixed 
Lender Fee: 1%
For further information on property finance, get in touch.
Open form
Newsletter Signup
Mary Gostelow and Islay Robinson deliver short, sharp coverage of everything you need to know about the world of luxury.