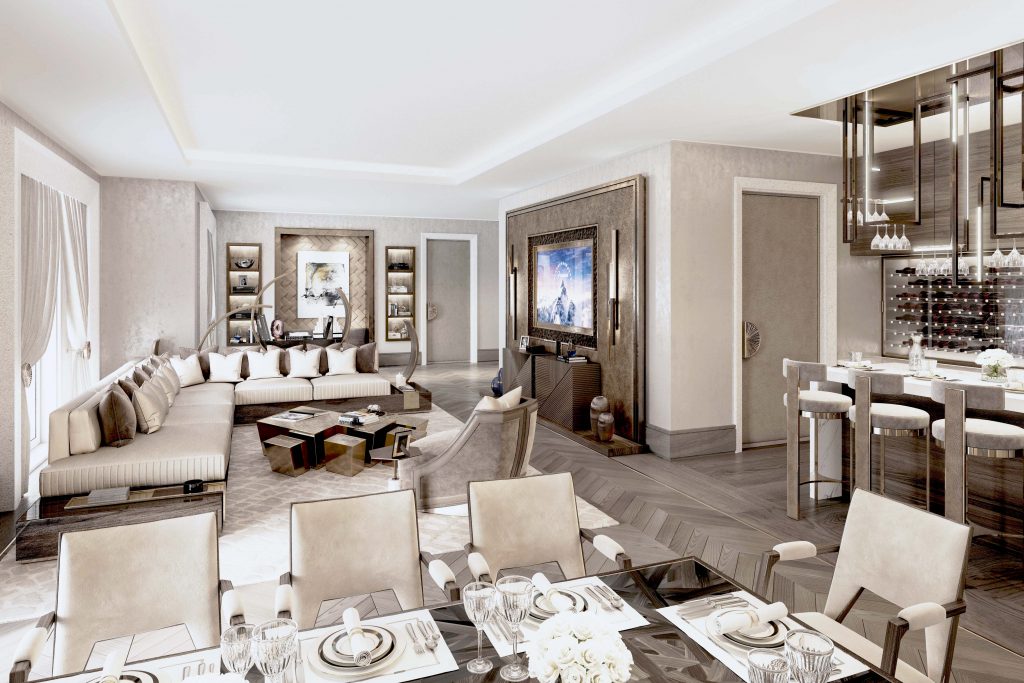 Toby Johncox, head of mortgage sales at Enness, this week spoke to Nicolas Roux, founder of luxury interior design company Rive Gauche London on a webinar. With a wealth of experience in creating bespoke solutions for high-end clients, Nicolas shared his advice on how to get the very best returns on a luxury property investment.
Is now a good time to plan an investment project? 
The global pandemic coupled with economic uncertainty could spook investors. But prime property is a tangible asset, which has weathered the tests of time and is currently appealing to a range of buyers.
Nicolas and Toby both reported a notable level of excitement around the property market at the moment, especially in central London. Nicolas advised that Covid-19 has changed the needs and desires of the client, with greater importance placed on outside space, and this should be factored into investment projects.
Challenges of developing a luxury property
One of the biggest stumbling blocks of a property investment is the cost and timing. It's difficult to understand the potential returns a project offers, if it has not been properly budgeted with all cost details included. Timing is another key challenge, particularly if you are looking to flip the property. It's key for an investor to understand their market to suit the designer to their needs and expectations. 
Adding value to a luxury property
There are a few key considerations for investors looking to bump up the value of prime property, Nicolas advised. First, the obvious option is to add space. Whether it's digging out a basement, adding a floor or building an extension, more space equals more value. The online planning portal is a valuable resource for plotting projects as investors can see if similar renovations have been approved in the area before.
Improving the property's space and its functionality is a must. An investor should aim to create a space which suits their target market lifestyle. Having a clear separation and circulation between entertainment spaces/living areas, bedroom areas and the back of the house are essential so that the property can be serviced without disturbing guests. 
The layout needs to "make sense", according to Nicolas. For example, you would want a dedicated entrance for your home office so you can have a business meeting and retain the privacy of your main home. High net worth clients would expect all bedrooms to have ensuite bathrooms with a separate dressing room. 
This level of the client also expects your main systems, including air conditioning, to be invisible which takes careful planning. State of the art technology is a necessity, but as an investor, you should install the main system and allow the end client to upgrade it as opposed to pay for a complete system that your end client might not want. Quality is paramount when it comes to prime real estate but as an investor, the design is now essential and will add value, according to Nicolas.
The project budget can be blown to smithereens just by the finishes available on high-end homes. To help to define your budget and understand the level of quality Nicolas offers clients a range of quality standards. The most impressive and expensive finishes are usually reserved for the areas where they will have the biggest impact, such as the entrance and entertaining areas. 'Wow factor' finishes are unnecessary, and even wasted, in the back of the house and more functional areas where clients are looking for durability and low maintenance. 
Planning a renovation project for smooth delivery
Renovation projects are huge financial commitments and, as the old adage goes, failing to prepare is preparing to fail. Nicolas stressed that planning is imperative to end up with a completed project that is successful and profitable.
Having an unrealistic or unclear objective is the trap many investors fall into, he added. Investors need to understand where money 'should' be spent through a detailed budget created at the outset. Everything must be accounted for, including pre-construction, construction, financing costs and construction risks.
Upgrading or changing your mind when construction has started is a recipe for disaster with inevitable delays that hit profits. Timing is intertwined with budget, and necessary allowances must be made for items or materials that have long lead times. Logistics and working restrictions, especially in central London, are another significant consideration. Building a core team at the start of the process – including accountants, lawyers, mortgage brokers and estate agents – will provide the best outcome for the project, Toby said.
Financing luxury property investments
The funding available for a high-end development project is different to a normal mortgage. Investors typically use development finance, which is available from a range of specialist lenders, funds or even institutions. The loan will, in part, help cover the purchase of the property at a set loan to value (usually up to around 70%), but also fund works needed to be done.
Finance for development is provided at a loan to value of the Gross Development Value, which is the value of the property when finished. The money for purchase and works is drawn down at different stages. As part of planning, you need to work out when you need the secondary funds, otherwise, you risk paying interest on funds that aren't yet required and simply sitting in your bank account.
Interest on most development finance loans is charged on a monthly basis, it is then repaid back at the end of the term with the initial loan. Rates vary but you could expect to pay around 0.7%.
How Enness can help 
Enness can help luxury property investors plan for success by arranging development finance on the most cost-effective terms. With connections to more than 300 lenders and offices across the world, we can help arrange financing to buy property in different jurisdictions. To find out how Enness can help with your funding requirements get in touch below.
Image is the property of Rive Gauche London.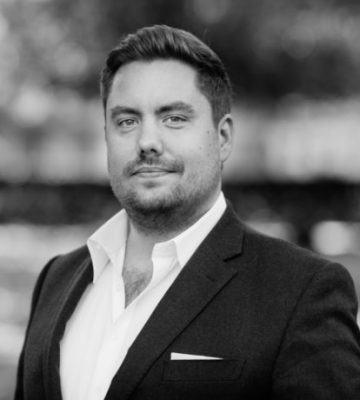 Islay Robinson
Islay Robinson, a founder of Enness, is widely regarded as one of the UK's leading mortgage brokers. He has been instrumental in delivering some of the most complex and high value mortgages in the UK.
Open form
Newsletter Signup
Mary Gostelow and Islay Robinson deliver short, sharp coverage of everything you need to know about the world of luxury.