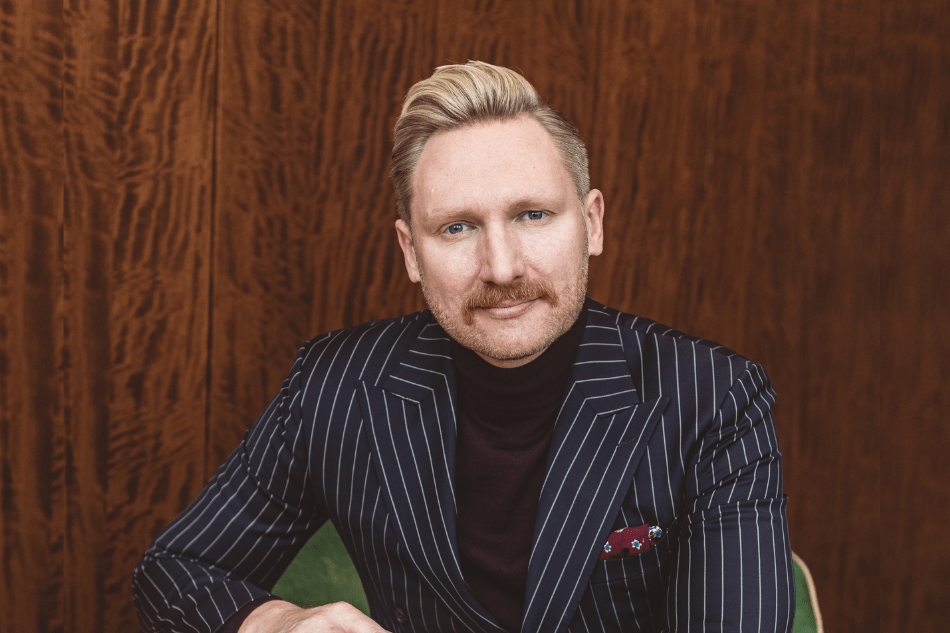 Kurt Macher is General Manager of the Shangri-La The Shard hotel in London. Kurt has worked in the hospitality industry since 1995, and his career has seen him work in leading hotels in Europe, Asia, North America, the Caribbean and the Middle East.  
Kurt talks to Enness about how luxury is evolving, Shangri-La The Shard's unique personality and how his vision shapes guest experiences at one of London's most iconic hotels. 
What has your career journey in the industry been like and what led you to joining Shangri-La The Shard, London? 
I started off 31 years ago as a chef, and worked my way up through an assortment of roles. Over the years, I have worked for many luxury hotels around the world including The Peninsula Group, Four Seasons Hotels and Resorts, Pan Pacific Hotels and Swire Hotels in Europe, Asia, North America, the Caribbean and the Middle East. I decided to move back to Europe after 8 years in Asia. Being very familiar with Asian brands and the experiences I have had it was a great opportunity, combined with the fact I could not say no to working in one of Shangri-La's flagship hotels in the tallest building in Western Europe. I have been here for almost three years now.
What would you say has been the highlight of your career?
All of the amazing celebrities and guests I have had the pleasure to meet. Each and every interaction has helped to shape me into the person I am today, and I have a huge appreciation for different cultures and backgrounds.
What do you enjoy about your role the most? 
I love the freedom I have to bring new experiences to our guests. We have a playful personality as a hotel, and I think that really shows through what we do and through our amazing teams. We have a strong focus on luxury but are able to inject moments of uniqueness too. I enjoy being a visionary as part of my role and am always thinking about the future and how to continuously innovate to stand out in an overcrowded marketplace, whilst also driving business results forward.
What does luxury hospitality mean to you and how are the client preferences changing? 
Luxury hospitality for me means exceptionally personalised experiences for each and every guest and being able to offer something special which is memorable to them. We can see there is a big trend shift from hedonistic luxury to a more understated sense of luxury. The needs of the customer lies in feeling welcomed regardless of the level of luxury, and they want an easy-going atmosphere.
How do you deliver the Shangri-La experience and special moments?
We are always looking to create magical new experiences that surprise and delight our repeat guests as much as the first time they come through our doors. We focus on finding ways to integrate the excellence of the Shangri-La brand and ethos of 'hospitality from the heart' whilst embracing the location we are in – The Shard in London Bridge. This involves taking extra care of guests throughout the stay and partnering with local businesses. For example, our current Shangri-La Jubilee Celebration Stay includes tickets in partnership with Historic Royal Palaces, giving guests the opportunity to visit the Tower of London, Kensington Palace or Hampton Court Palace. We love to create surprise moments for all the celebrations that happen here too.  These are unexpected for the guests, and we have to go that extra mile as we only have one chance to make that celebration experience special. 
It's also important to us that we use our position in one of London's most iconic and recognisable buildings, to collaborate with charities and non-profits supporting our local community. We work closely to donate food and supplies to a London Bridge-based homeless shelter and annually support Guy's Cancer by turning the hotel pink and launching a special afternoon tea for Breast Cancer Awareness Month. Since 2019, we have collaborated with London Pride, hosting the annual Pride Volunteers party and this year we participated in the 50th Anniversary Pride Parade. On a wider level, we are joining select Shangri-La properties in the MEIA region in a new partnership with Make-A-Wish International to create special fundraising stays and dining experiences and wish-granting for children with critical illnesses. 
What is your favourite:
London area: Bermondsey 
Restaurant: Casa do Frango on Southwark Street is my favourite place in London for Piri-Piri chicken, grilled over wood charcoal. There is also an amazing speak-easy bar underneath. 
Bar: Two One Four in Bermondsey
Private member's club: Shoreditch House – a little further afield from Bermondsey but still close, with a fun and creative atmosphere. The rooftop pool is great for summer!
What is the next big thing happening at Shangri-La The Shard?
We have an upcoming architecture programme approved by The Royal Institute of British Architects (RIBA), which will take guests beneath the surface of London's skyline with a new walking guide and entry to architectural gems including The British Museum, The Tate Modern, City Hall and White Cube Gallery. The hotel's suites will become home to a curated library of books inspiring wonder and curiosity about architecture, while a QR code at TING restaurant will reveal stories from an architect on the buildings that can be spotted from your seat, to be enjoyed along with our Skyline Afternoon Tea.
We are also finalising our Breast Cancer Awareness Month activities, which will see the hotel turned pink once again with support going to Guy's Cancer. Our festive activation and New Year's Eve extravaganza are also upcoming and will be a departure from past years… watch this space!
To learn more visit, Shangri-La The Shard  
Open form
Newsletter Signup
Mary Gostelow and Islay Robinson deliver short, sharp coverage of everything you need to know about the world of luxury.