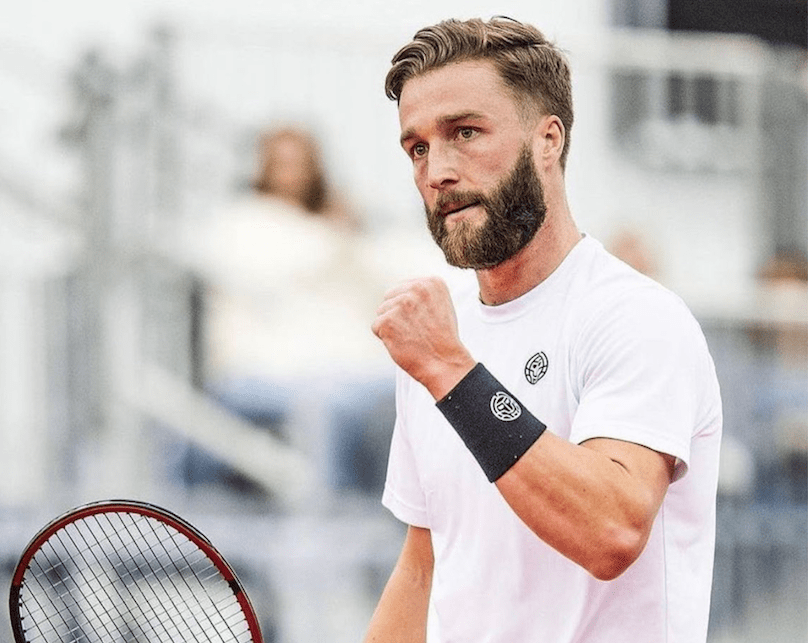 Jamie Murray, OBE, is a seven-time Grand Slam doubles champion and a Davis Cup winner. Joe Salisbury is currently ranked world number one in doubles and he is a four-time doubles Grand Slam champion. Liam Broadly is a Wimbledon Boys' Doubles Champion and represented Great Britain at the 2020 Tokyo Olympics. Liam, Jamie and Joe talk to Enness about what it's like to be a top-performing athlete, celebrating accomplishments and what it takes to have a winning mindset.
What does the typical day in your life look like?
Jamie Murray: I do my training in the mid-to-late afternoon. I usually do about 90 minutes working my core and then some time in the gym afterwards. After that, I do some recovery, physio, mobility or maybe have an ice bath, all of which help me stay on top form as I get older! 
Joe Salisbury: I do my training in the morning, so I go to the tennis club and start with about an hour in the gym or some physio. Then I'll spend a couple of hours on court before lunch, and then I'm back in the gym in the afternoon. 
Liam Broady: I always start the day with mindfulness and maybe some yoga. After that, I grab breakfast and head over to the court. I practice on the court for about two hours before lunch; then, it's on to the gym in the afternoon.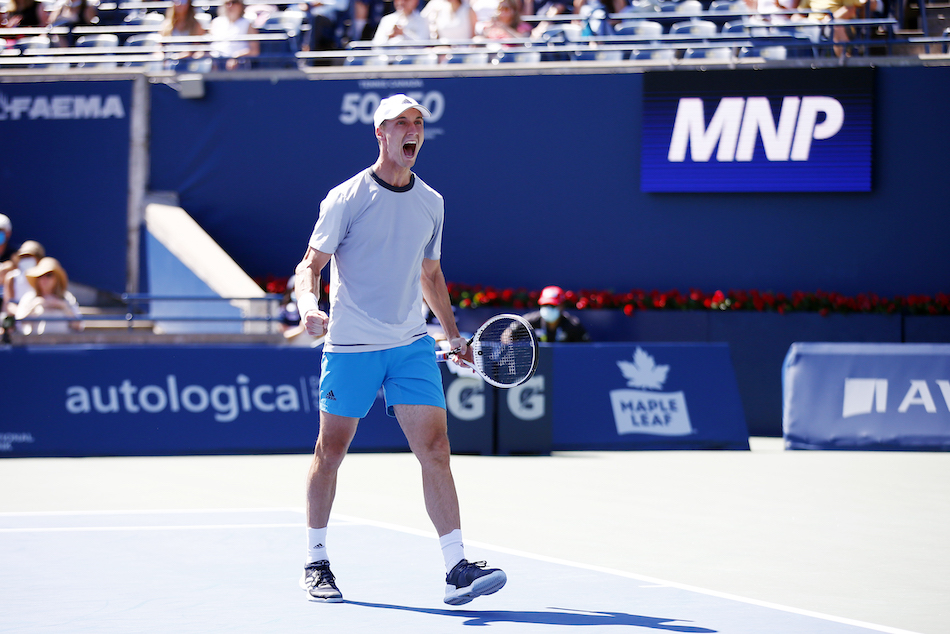 What has been the highlight of your career so far?
Liam: Playing at the Olympics! Competing at the Olympics and representing Great Britain was amazing and is definitely what I'm most proud of so far. 
Joe: I'd say winning my first Grand Slam in Australia in 2020 is my highlight. Winning the mixed doubles at the US Open was also amazing, but that first win in Australia was probably the real highlight. 
Jamie: I think for me, it was winning the US Open Men's Doubles in 2016. Winning the Davis Cup in 2015 was also a highlight as Britain hadn't won it in so many years – it was a great year for tennis. 
What is your biggest professional goal?
Liam: I'd say it's just to focus on being better than the day before. I focus a lot on the process and trying to improve myself, which serves me well. 
Joe: At the moment, I'd say it would be to win Wimbledon. A big goal would be to win all four Grand Slams, so I'd need to add wins in Wimbledon and the French Open. It would be amazing to be ranked number one in the world as a team, too. 
Jamie: It would be winning Wimbledon for me, as well. 
What are your main sources of inspiration?
Jamie: My brother Andy inspired me a lot – I saw his commitment to achieving his goals in the sport, and his success pushed me to focus a bit more on my tennis. My wife motivates me to push myself as well; she's been a huge supporter of mine over the years.
Joe: I'm driven by being the absolute best I can be and playing the best tennis I can – that's my primary source of inspiration. 
What people/events have shaped your life the most? 
Liam: A big event for me was probably moving out of my family home to move down to London at 18. I had no money in the bank, so I needed to make tennis work! I've also been shaped by the city where I'm from and the area I grew up in, as well as my family and friends.  
Joe: My parents shaped my life so much - they introduced me to tennis when I was about three. They've always been an incredible support. Justin Sherring, my coach, has been a fantastic coach and mentor. Louis Cayer has also been a huge influence since I started playing doubles, and I think all those people have influenced me positively in different ways. 
How do you think your mindset affects the game? 
Jamie: Mindset makes a huge difference to performance. When you're feeling good and have clarity on what you want to achieve and how you will do that, you can play with confidence. On the other side, if you're unsure of things, you can feel a bit anxious, you're thinking a lot, and that has an effect. Mindset is so important in all walks of life, not just in tennis or sport. 
Joe: Mindset can change everything. I'm quite self-aware, and that can be a good thing and a bad thing. On the one hand, it's good because it means I never get complacent and constantly push myself to improve. On the other hand, it can mean I get frustrated with myself. Finding the balance is really critical for performance. 
Jamie: I'd say I maybe have a tendency to overthink a bit – that's why I spend quite a lot of time practising mindfulness which helps me stay calm.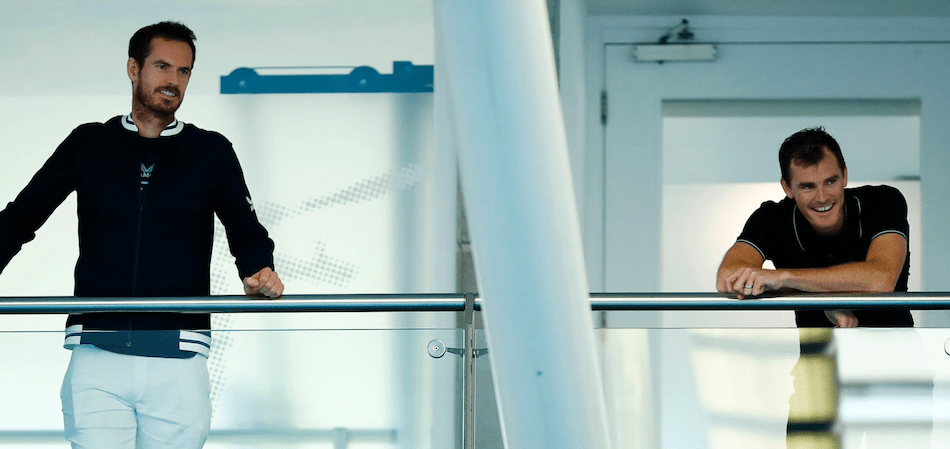 What are your passions off-court? 
Jamie: I love being at home! I spend so much time travelling that it's always great to be at home. I go out and about with my wife, and I go back to Scotland regularly to see family and friends who I don't see as often as I'd like. 
Liam: I have two main passions off the court: playing video games and football. Both take up quite a lot of my time!
Joe: Off court, I love playing golf. I also enjoy surfing – I don't do it as much as I'd like, but I love being by the sea and in the water. Tennis aside, I'm quite a sports fan, and I love watching all sports – tennis, golf, football.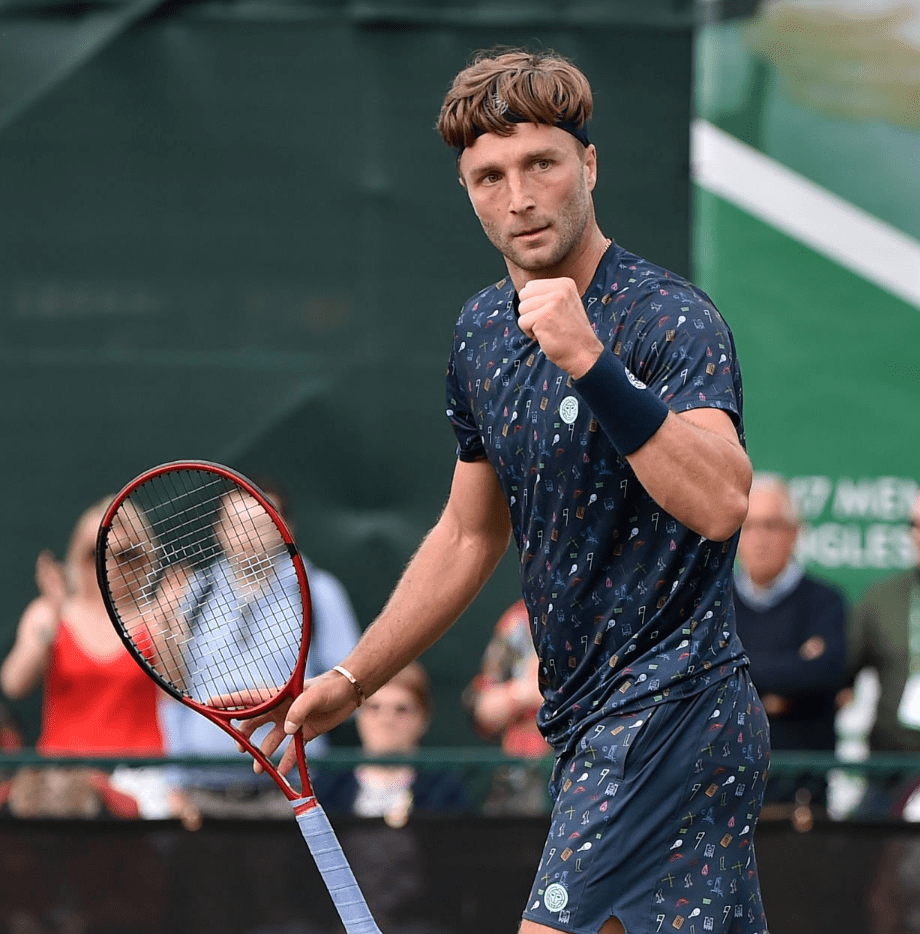 How do you celebrate your special moments?
Jamie: I celebrate the winning moment with a good bottle of red wine. And if I'm lucky, a steak, as well!
Joe: I spend time with family, friends, and the team that has helped me achieve that win. Sometimes I might have a big night out or celebrate with my home club – both are great. When I got to number one, I had a nice team dinner to enjoy that moment together, which was great.
Liam: Sometimes it's quite hard to celebrate in tennis as you might have a tournament soon afterwards or a new training block. At the end of last year, I won my first challenger title and then I had three weeks off, so I could go home and enjoy some Champagne with the family and enjoy a bit of time to celebrate the win. 
What has been the most memorable location you have played at? 
Jamie: I'm lucky to have played all over the world. Monte Carlo is an amazing backdrop for tennis. Indian Wells is such a beautiful setting for tennis, too. I once played tennis at the Playboy mansion many years ago when Hugh Hefner still lived there. Definitely memorable as a location!
Joe: I'd agree that Monte Carlo is a spectacular place to play. A few years ago, I had the opportunity to play in Maui in Hawaii, which was also incredible. Hawaii is just amazing: you can play golf, surf, and the weather is great. But equally, you can't beat Centre Court at Wimbledon – it's such a special place to play. 
Liam: Centre Court at Wimbledon is definitely one of the most memorable locations I've played at. I also found playing on Centre Court at the Olympics in Tokyo cool. Finally, playing at the John Cain Arena at night against Nick Kyrgios was a fantastic place to play tennis. 
What do you think makes Wimbledon so special? 
Jamie: I think Wimbledon's history and traditions play a huge part. It has such a clear brand identity, and that probably won't ever change, and I think that's what people love about the experience of Wimbledon, whether playing there or watching tennis. 
Joe: Yes, there's just something special about Wimbledon, and everyone loves playing on the grass. I agree that Wimbledon's history is what makes the Club so amazing. It's my home court as a Brit, making it extra-special to me, but I think many people find Wimbledon pretty exceptional. 
Liam: The history is a factor for sure. There are so many reasons Wimbledon is special – some are quantifiable, and some aren't! It's a fantastic club, and grass-court tennis has a sort of magic that transcends the sport. It gets people from around the world interested in tennis.
For more information about sponsorship opportunities and commercial partnerships, please contact Nathan Rooney at [email protected] 
Open form
Newsletter Signup
Mary Gostelow and Islay Robinson deliver short, sharp coverage of everything you need to know about the world of luxury.