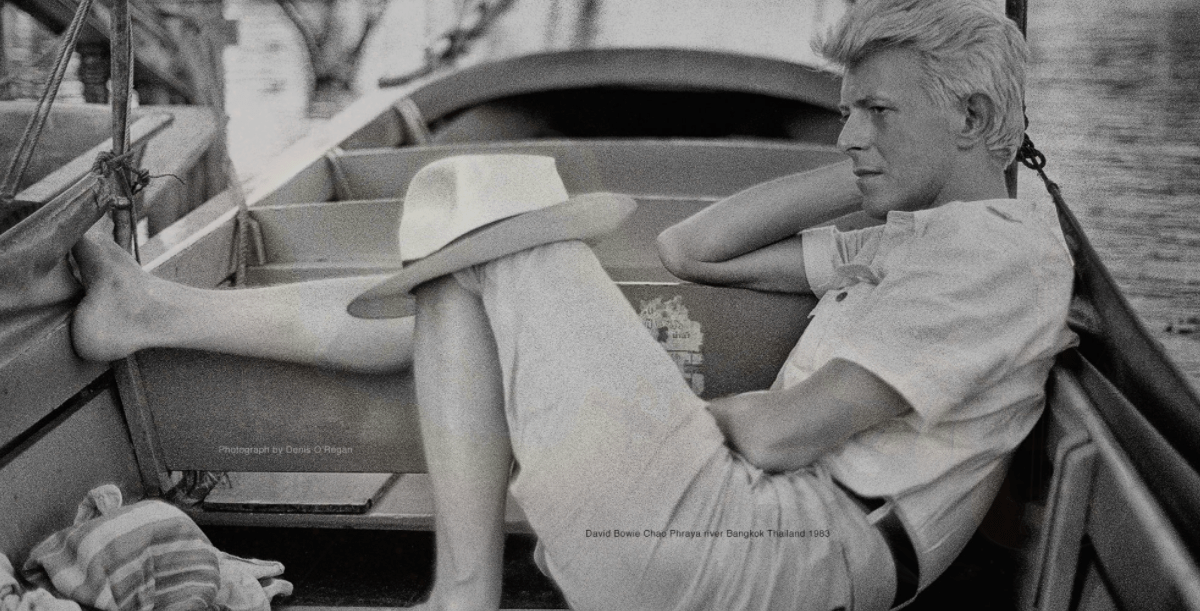 Denis O'Regan is considered one of Britain's most iconic photographers. He worked predominantly as a tour photographer and has captured shots of everyone from the Rolling Stones to David Bowie, Duran Duran and Freddie Mercury the first time Queen performed Bohemian Rhapsody on tour. In 2021 he was appointed Artist In Residence at the Royal Albert Hall.
Denis tells Enness about some of his career highlights, what photography means to him, and what it was like to tour with some of the greatest bands in the world.
1. Your career began at an insurance brokerage - what inspired you to start doing photography?  
I worked in The City because my parents didn't want me to go to Ealing Art College when I left school half a mile away, even though the college had offered me a place. I was unaware that Freddie Mercury, Ronnie Wood and Pete Townshend had all attended that same college a few years before and a statue of Freddie now stands outside. Sadly it was not to be for me. My Irish immigrant parents understandably wanted me to have a 'real job' so off to the Willis Faber & Dumas Fenchurch Street marine claims department I went.
I was inspired to take up photography by the music itself, along with the pageantry, groundbreaking visuals, sound and lyrics of Seventies rock music. My influences came from Led Zeppelin, The Who, the Rolling Stones, and Queen, all of whom I saw in concert after leaving school, but it was David Bowie live at the Hammersmith Odeon in 1973 that ultimately mapped out my destiny. A man in Japanese dress ripped apart by two girls. Mime, theatre, rock music. I knew what - and who - I wanted to document. And I did. I felt slightly thwarted the following day by the announcement of David Bowie's retirement, but in reality he had only laid to rest the ghost of my inspiration - Ziggy Stardust.
2. What does photography mean to you? 
Photography and music both mean a lot to me. From the outset my ambition was to tour with the Rolling Stones, David Bowie and Queen and to photograph as much as possible. The first picture that I sold to the press was a shot of Freddie Mercury at London's Hammersmith Odeon in 1975. It was on this tour that Queen first performed Bohemian Rhapsody. I was drawn to the hypnotic power of Freddie and David Bowie, and I'm not sure that I would have wanted to specialise in any other form of photography. In the two years after leaving school it was clear that my passions were music, photography, and travel, the latter unearthed on my InterRail trip around Europe in 1974 which I documented on my Zenit camera, bought from a friend for £5. I visited the Arctic Circle in Norway, ventured down through Yugoslavia to Greece, back into Budapest and on to Venice, where I fell in love with a girl that I'd met on the train to Vienna. I was 20 years old.
3. What are some of the artists you have worked and toured with? 
My first tour was a two week jaunt through Scandinavia with Thin Lizzy, one of the great rock bands. It confirmed my desire to make touring my career, and lead singer Philip Lynott became a mentor and friend. Two years later I found myself on an eight week stadium tour of Europe with the Rolling Stones - the only one that they undertook in the 14 years between 1976 and 1990. I spent most of the following year with David Bowie documenting his global Serious Moonlight tour, followed by Duran Duran's manic 1984 US  tour where, as the first British MTV phenomenon, they broke America exactly twenty years after the Beatles. Then followed more European jaunts with Spandau Ballet, Neil Diamond and the Bee Gees, and another world tour with David Bowie in 1987. 
4. From working with punk legends like Pink Floyd to capturing pop stars in Coachella, how has the industry changed throughout the years and how have you evolved as a photographer?
Punk was an education and a huge opportunity. Having missed out on art college and university, I had no media contacts whatsoever, so my only opportunities lay in photographing live concerts, and with particularly auspicious timing Punk broke down the previously prohibitive barriers to entry. Bands like The Clash, The Damned, The Ramones and Blondie were easily accessible, and photographs in great demand. In 1978, the year that I resigned from my City job following my mother's death, I was the most published photographer in British music paper NME. The two great changes from then on were my Access All Areas on tours and at festivals, and the colossal changes brought about by the adoption of digital photography. I have used Photoshop since its first release in 1990.
5. Could you tell us about some of your most memorable tour experiences?
In 1986 I covered Queen's final ever tour with Freddie Mercury, and flew in beside their helicopter over a crowd of 125,000 fans at Knebworth House for their last ever concert. Duetting on the Madness song 'Our House' with David Bowie at the Red Shoes club in Tokyo (we were homesick). Keith Richards in the middle of a show swinging his guitar at French security men who were attacking me in the photo pit. Having lunch of cooked chicken on a small traditional Thai boat with David Bowie on the Chao Phraya river in Bangkok, far from fans and the rigours of touring. Flying in a helicopter over the largest per capita crowd in history, just outside Auckland in New Zealand. Paul McCartney calling me 'Jimmy' - after Jimmy Page - from the stage at Wembley Arena. David Bowie throwing a surprise 30th birthday party for me in my Melbourne hotel room after a live TV interview during which he'd dropped hints about "celebrating a friend's birthday".
6. What do you think is the key to capturing an artist's personality in photography?
If you have the luxury, getting to know the artist or band, and there's no better way to achieve that than by travelling for a year on the same plane, staying in the same hotel, and getting bored backstage together, becoming 'one of the band' or 'part of the furniture' so that being photographed is just a part of their day. I had decided against making a career out of studio photography because I was far too shy to entertain my subjects or maintain their interest for a few hours.
7. What would you say has been the highlight of your career?
That's very difficult to say. My first tour - Thin Lizzy. Touring with the world's biggest band - the Rolling Stones. My first world tour - David Bowie, and David calling my name over the PA on the day that I arrived at rehearsals in Dallas, 9 years after he changed my life at the Hammersmith Odeon. Being invited down to Paul McCartney's mill to audition for the role as tour photographer, even though I failed the audition through an embarrassing onset of shyness.
8. Some of your iconic work can viewed at your Hammersmith Art Gallery - what can someone planning to visit expect? 
I have a gallery opposite Ravenscourt Park on the border of Hammersmith and Chiswick, West London. It's difficult to convey the scale and depth of my archive in such a limited space, so in addition to prints on the walls there are screens that offer an overview of my career. I've also included memorabilia such as gold and platinum discs, and messages from artists such as David Bowie and Kate Bush. Limited edition Duran Duran and David Bowie boxed sets are on sale, along with limited edition fine art prints, also available at www.denis.uk.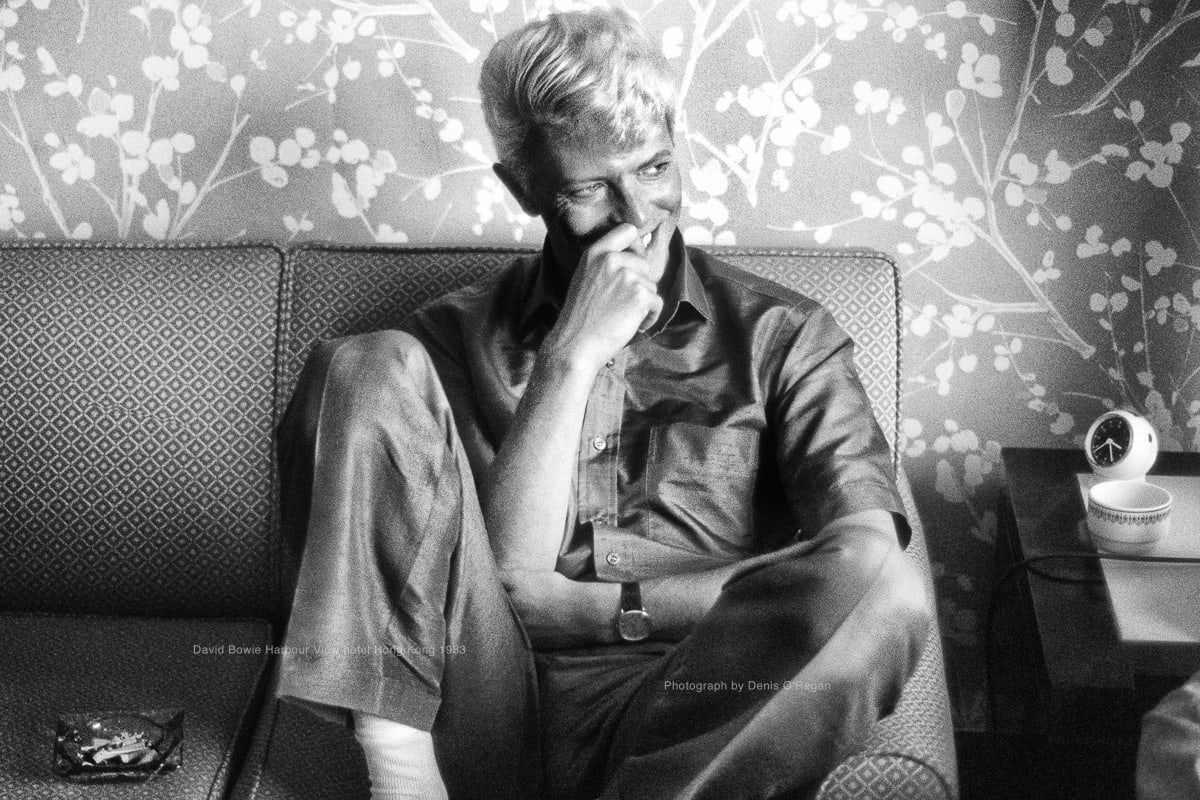 9. In 2021, you were appointed the first-ever Artist in Residence to the Royal Albert Hall in its 150th anniversary year. Why was that important to you?
The Albert Hall is of course a legendary venue, and I couldn't have been more honoured. I photographed their 150th anniversary event, and it brought home the building's historic contribution to the arts and more. Winston Churchill and every monarch has 'appeared' there, along with boxing, tennis and some of the greatest musicians in history. One memorable image projected onto the screen over the orchestra was a photograph of the hall full of suffragettes dressed in boaters and full length frocks.
10. And finally, what's next for you? 
I have a series of books that Intend to publish, and I've begun to sell NFTs. Technology has always interested me, since Photoshop first graced my Apple Macintosh over thirty years ago. I was selling online music downloads and shooting digitally in the 20th Century, years before the iPod was released and when a state of the art digital camera boasted quality of 1 megapixel. In 1999 Paul McCartney granted me exclusive access to his show at The Cavern in Liverpool, where The Beatles took up residency almost 40 years before. I covered the show digitally, and after the show using a MacBook Pro connected to a phone line under the stairs I secured the front pages - mostly in colour - of every UK national newspaper the following morning. Having been a Beatle fan since 1963 that felt like a landmark moment.
For more information, visit www.denis.uk
Open form
Newsletter Signup
Mary Gostelow and Islay Robinson deliver short, sharp coverage of everything you need to know about the world of luxury.