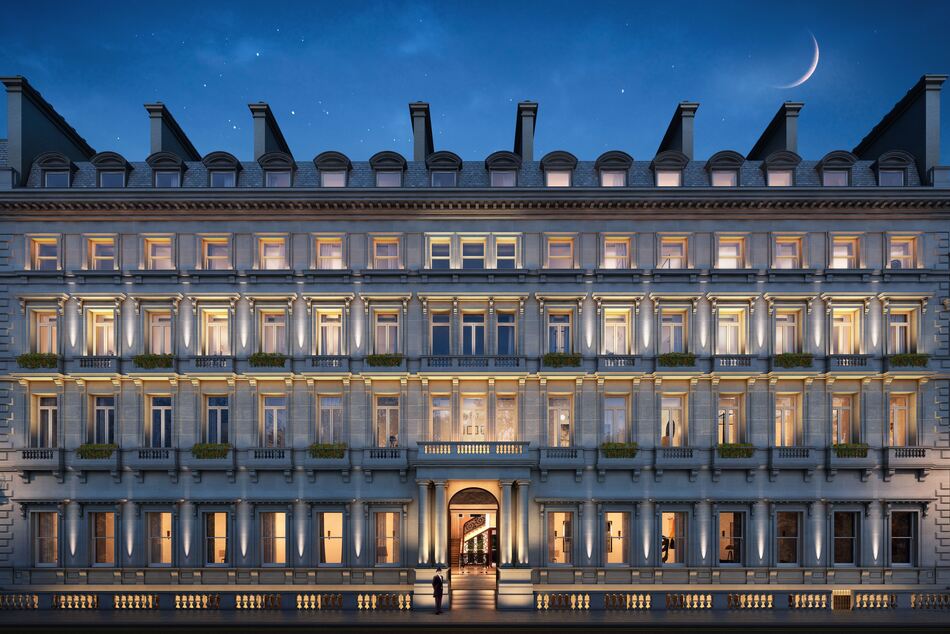 Swedish architect Klass Nilsson founded Northacre over 30 years ago with a single-minded vision to preserve and celebrate some of London's most treasured architectural masterpieces. 
Nillson understood the allure of great architecture and the enduring impact has on the world around it. With knowledge and sensitivity, he turned beautiful properties into some of London's most desirable homes and created an uncompromising, design-led development company that has consistently set new standards for luxury living experiences. 
Today, under the leadership of Niccolò Barattieri di San Pietro, Northacre has almost £2bn of property under management and has developed more than one million sq ft of high-end residential property. It continues to create innovative residences in Central London's grandest period properties, preserving these stunning buildings for generations to come. 
No. 1 Palace Street 
Located opposite Buckingham Palace on a magnificent island site beside St James's Park, No. 1 Palace Street sets a new standard of exquisite luxury living. The building comprises 72 extraordinary apartments across five different architectural styles, which are individual in design and layout.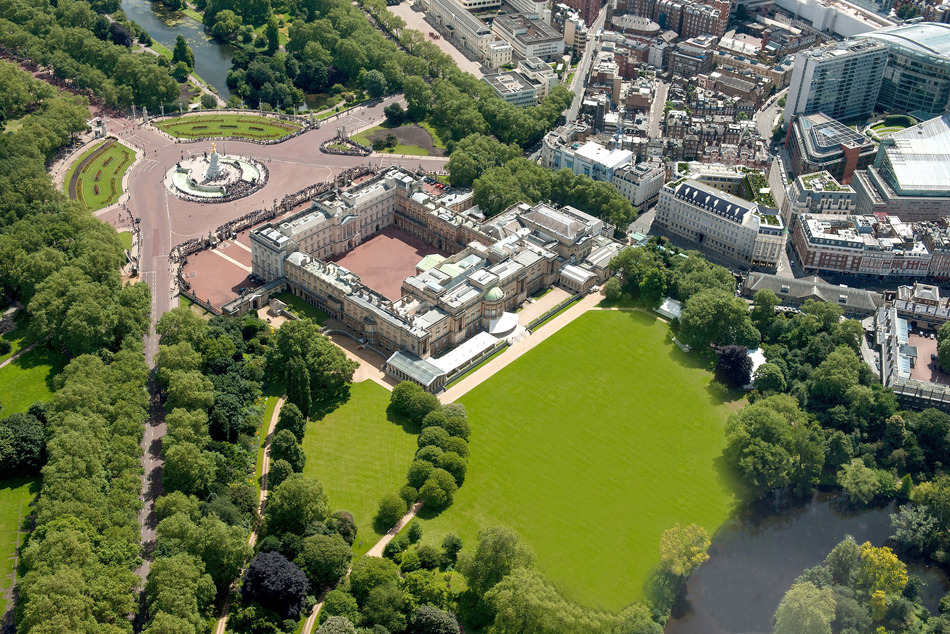 The development, set within a historic conservation area, has a long-standing affiliation with British Royalty. Formerly the Palace Hotel, the building was constructed in 1860 as one of the first substantial five-star establishments. It hosted the overflow of distinguished guests from Buckingham Palace, owing to its location and views over the private gardens. 
No. 1 Palace Street has recently launched two show apartments which provide a great example of the different architectural styles that have been incorporated into this stunning development. Both of the show apartments have been curated and designed by interior designer, Natalia Miyar.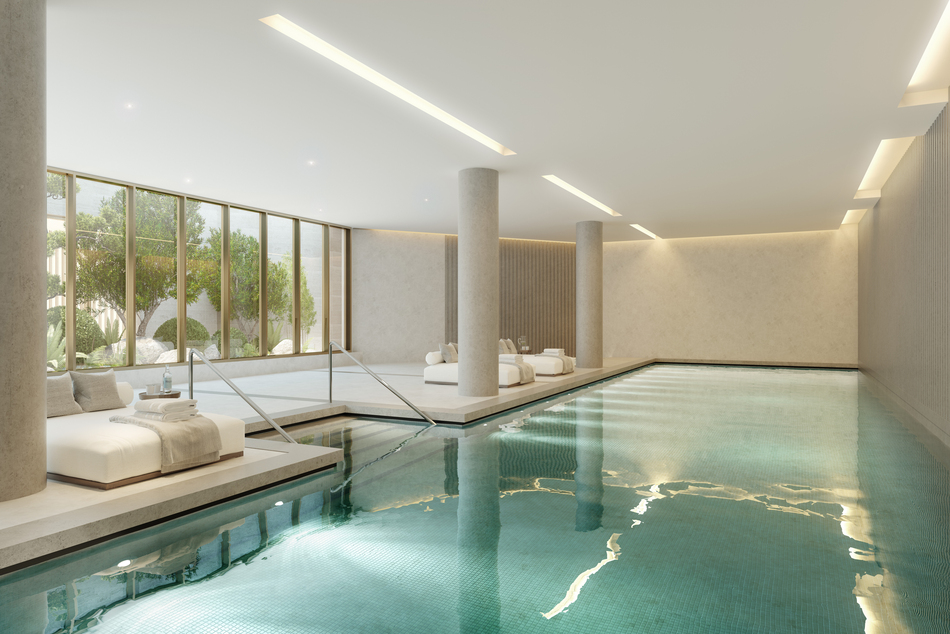 Prices from £2.35m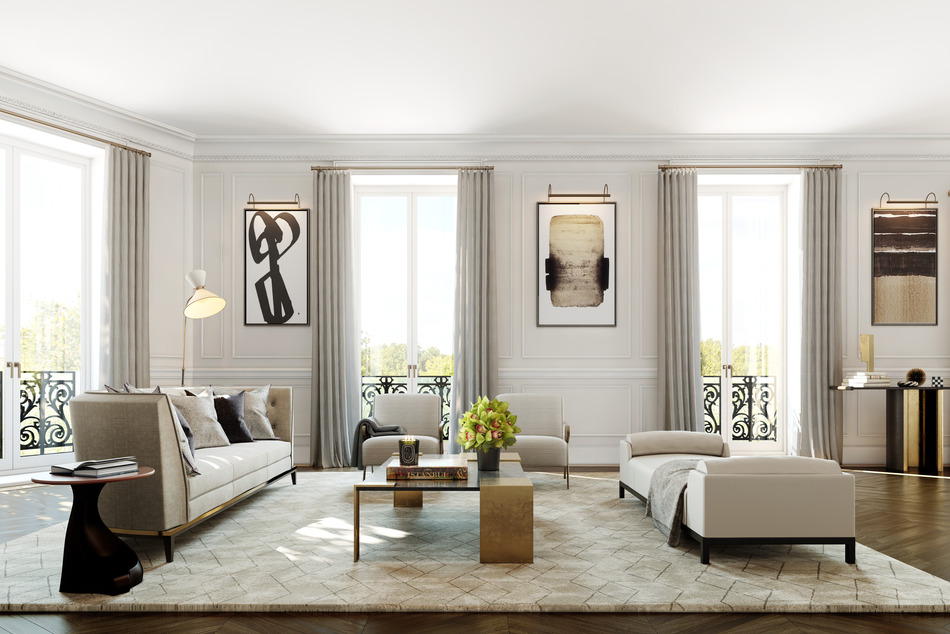 The Broadway 
While most of Northacre's prior developments were period properties – The Broadway is Northacre's first foray into mixed-use at the former New Scotland Yard site and will be London's newest residential quarter steeped in iconic architecture and a revival of Art Deco design
Located in the heart of SW1, The Broadway is a contemporary residential and mixed-used luxury destination with unrivalled views across Westminster and St James's Park. The development consists of six residential towers. Set on the former site of the Metropolitan Police Headquarters, The Broadway will provide 258 luxury apartments.  
Amy Wardell, Head of Brand Northacre comments: "The Broadway is a contemporary mixed-use destination development, we are incredibly excited about the opportunity to curate a boutique community through our first mixed-use development. We are working with partners to ensure a vibrant mix of retail and F&B offering which will service both the offices, residents and the wider community. The area is currently well serviced with traditional high street providers so we are looking to create a community within this space that reflects the contemporary feel of the building and attracts a distinct mix of independent new retailers that add value to this luxury development.''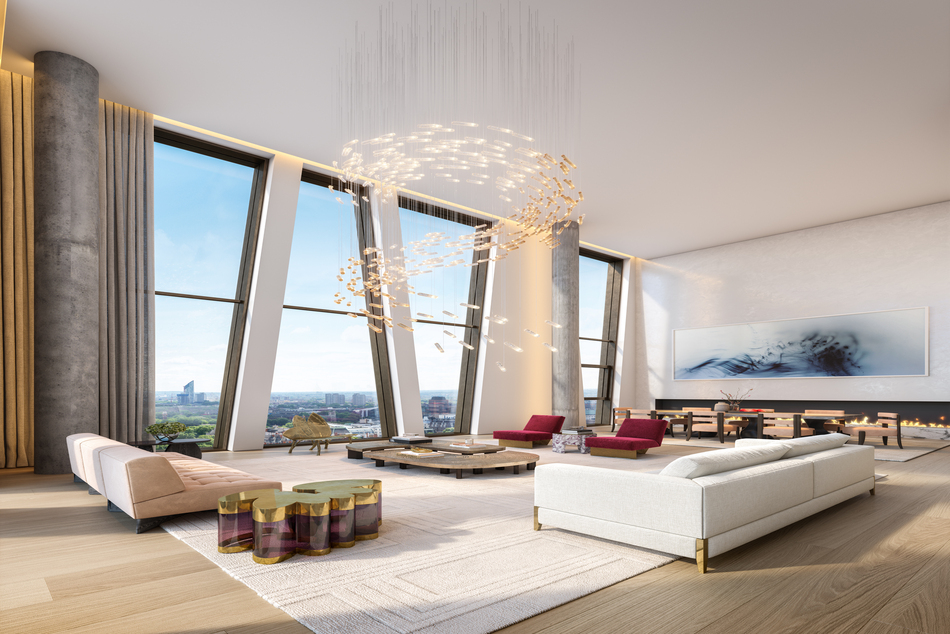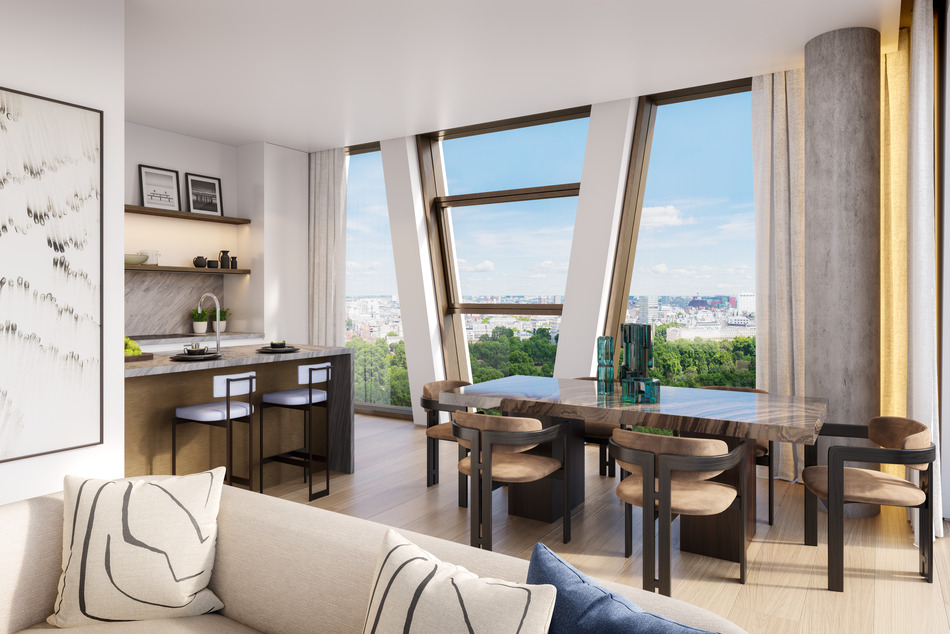 Prices from £1.75m  
What sets Northacre apart from other developers? 
We have a wonderful 30-year history of transforming some of London's most beautiful buildings into uniquely designed homes. Our homes are homes - they are a place to live, work, play and relax. The apartments at No. 1 Palace Street & The Broadway have large living spaces, big kitchens, ample storage room etc we have the benefit of many years of hindsight which enables us to create unique homes with longevity in mind.  
What elements of a home are most important to your buyers today?  
Today's buyers are looking for unique homes, natural light, large living areas, outside space, and flexible space that can expand and contract as the lives of its inhabitants evolve. High ceilings are becoming increasingly important to all buyers, once this was only a priority to a US-based buyer. These elements are already woven into the Northacre mantra, we have long been the champion of the door allowing for cocooned spaces within the home. We place enormous importance on space and light which is most evident in the incredible floor to ceiling art-deco inspired windows at The Broadway and the grand hallways in every apartment at No. 1 Palace Street, making the sense of arrival an incredible one.  
London's Green spaces have always been sought after but this has moved up the list of priorities alongside proximity to the best lifestyle offerings the capital has to offer. We are lucky to have St James Park and Green Park are on the doorstep of both of our developments, as well as being moments away from some of London's best restaurants.
Simon Edwardson – Head of Sales, Northacre 
For more information, visit www.northacre.com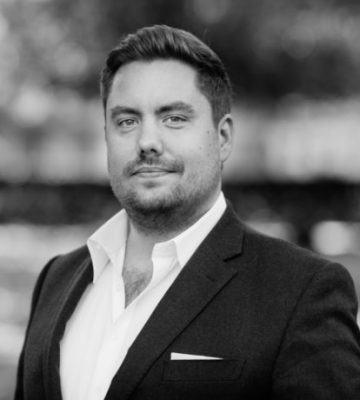 Islay Robinson
Islay Robinson, a founder of Enness, is widely regarded as one of the UK's leading mortgage brokers. He has been instrumental in delivering some of the most complex and high value mortgages in the UK.
Open form
Newsletter Signup
Mary Gostelow and Islay Robinson deliver short, sharp coverage of everything you need to know about the world of luxury.