What was the inspiration behind the V Villas Phuket? 
V Villas was found in 2008 with the vision of luxury resort brand defined by its distinctive villas and impeccable butler service. Its first property in Hua Hin (V Villas Hua Hin) is an award-winning resort that has paved the way for the opening of a new property in Phuket. With a cliff side location, V Villas Phuket will offer views of Chalong Bay and the lush hills of Ao Yon, away from the hustle and bustle of the city. V Villas Phuket explores the connection between architecture and nature, hovering above the trees while seamlessly blending into the lush hillside. Here, guests embark on a journey of discovery while exploring the property and its surroundings – the natural landscaping, spectacular cliff drops, the pristine Ao Yon beach and unobstructed panoramas of the bay. The location Ao Yon is attractive and full of shady trees. The bay is tranquil, the sea is very blue, and the sunset here is also magnificent.  
What facilities and treatments does the resort provide?
V Villas Phuket's wellness ethos is all-encompassing and inspiring. From attractive V Villas spa interiors and signature treatments to health-focused food and drink at Yon Ocean House, wellness is holistically integrated into all touchpoints of the guest experience. This ensures all guests feel mentally and physically revitalized throughout their stay. V Villas Phuket is an exclusive dining destination filled with compelling venues and experiences. From world-class cuisine to alluring vibes at its Day Club and expert mixologists at its stunning rooftop bar Akoya Star Lounge, V Villas' food & drink venues offer the perfect spaces to indulge, socialize and unwind with friends and loved ones alike.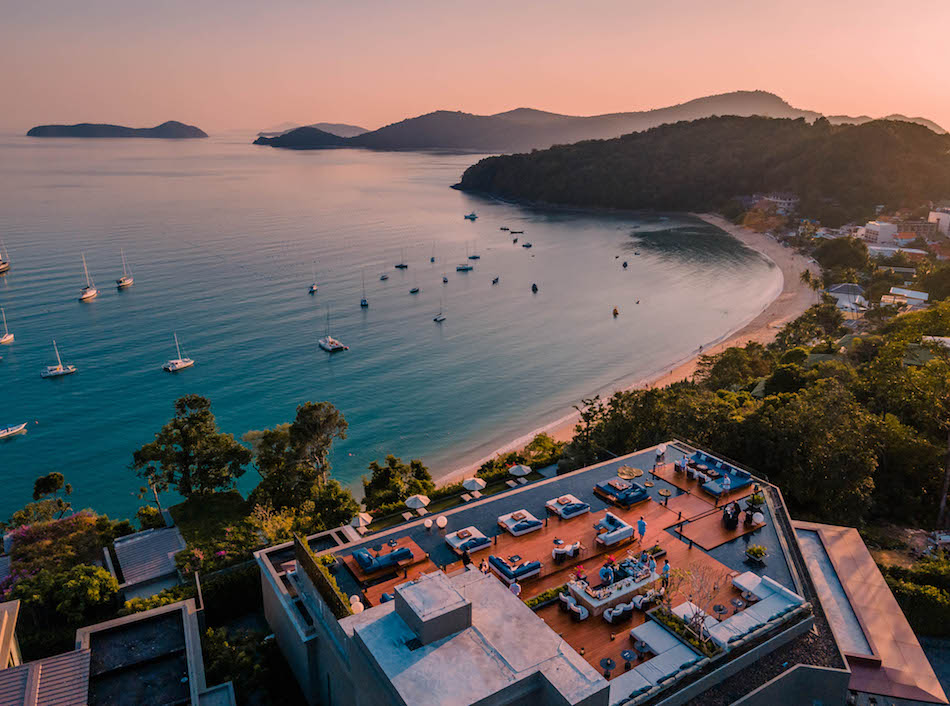 What makes Phuket so special?  
Located in the Andaman Sea, the island features sparkling waves that meet white sandy shores, verdant cliffs that lace the island with lush tropical foliage, and scenic waterfalls with cool freshwater streams make Phuket a 'must' when visiting Thailand. A 70% of the island is covered with mountains. On the west coast sandy beaches and sunset views make Phuket a natural haven away from the rush and bustle of the city life. Phuket has a rich history as a thriving port that welcomed European, Chinese, Thais and Muslim traders and explorers. Over time, this collection of cultures and ethnicities have lived peacefully side-by-side, sharing, building and creating a new, unique island way of life. 

When is the best time to visit Thailand?  
The best time to visit Phuket is during the cool and dry season between November and early April. However, the climate varies throughout the city and you can visit all year round. Weather conditions remain warm almost throughout the year, but there will be a notable difference in rainfall every month; however, April-May and September-October are the hottest. Owing to the southwestern monsoon, September-October period is also the wettest. Swimming and diving activities can only take place in the non-monsoon seasons. Even during monsoon, the rainfall occurs intermittently in short bursts, so there will be plenty of sun in between. The island of Phuket has two seasons namely wet season from May to October and the dry season from November to April with February being the driest month. 
The resort has been named the no.1 honeymoon destination in Phuket - what makes it so romantic?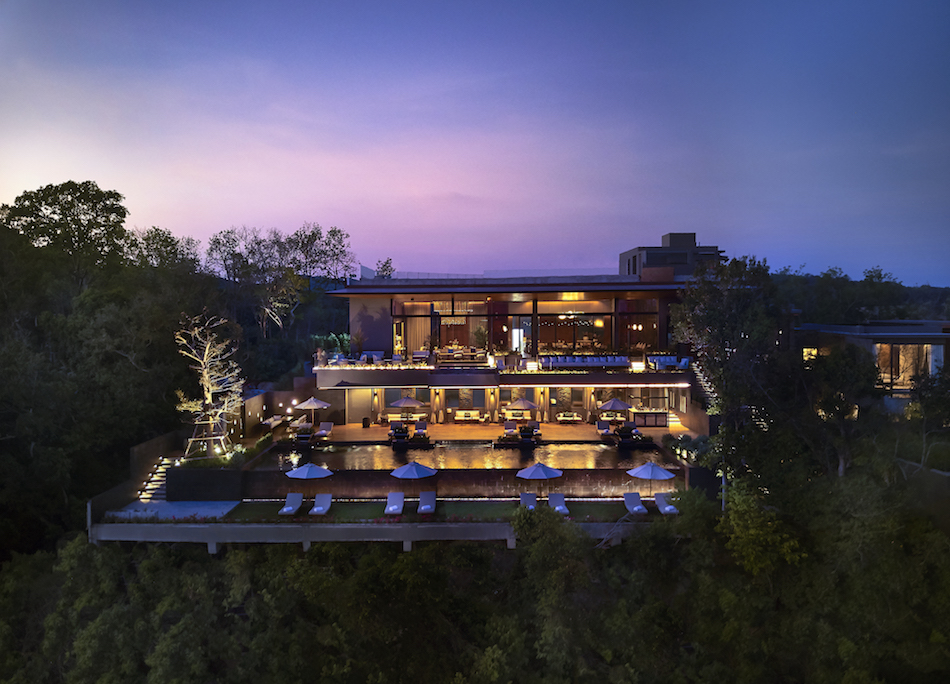 A highly personalised service philosophy ensures a guest's experience is tailor-made to their every need and desire. Delivered with the charm that defines Thai hospitality, V Villas Phuket ensures an experience unlike any other. Rising above the sea with panoramic ocean views, V Villas Phuket offers one-of-a-kind, romantic luxury wedding experiences in one of Thailand's most spectacular locations. Embodying romance and enchantment, the nature-inspired resort offers three gorgeous wedding venues, including YON Ocean House, AKOYA Star Lounge and the Hilltop Cliff Owner's Villa. Professional wedding specialists oversee all details from pre-wedding parties to the ceremony, including flower, dining, entertainment, spa and stay arrangements. Offering traditional Thai, Chinese and contemporary western ceremonies. 
For more information, visit www.vvillasphuket.com and quote ENNESS for an exclusive offer