See yourself, double size, as a 2070 space conqueror. Dubai's Museum of The Future is breathtaking, for young and old (no wonder the online ticket waitlist is well over two weeks). Even the building's unique, a flattened bagel shape set, longer sides horizontal, the whole rising seven floors high. Locally-based architect Shaun Killa has produced, in effect, a giant shiny stainless sculpture with cut-out Arabic calligraphic homilies. The whole's so beautiful it doesn't matter that you may not understand even the gist of all that Arabic.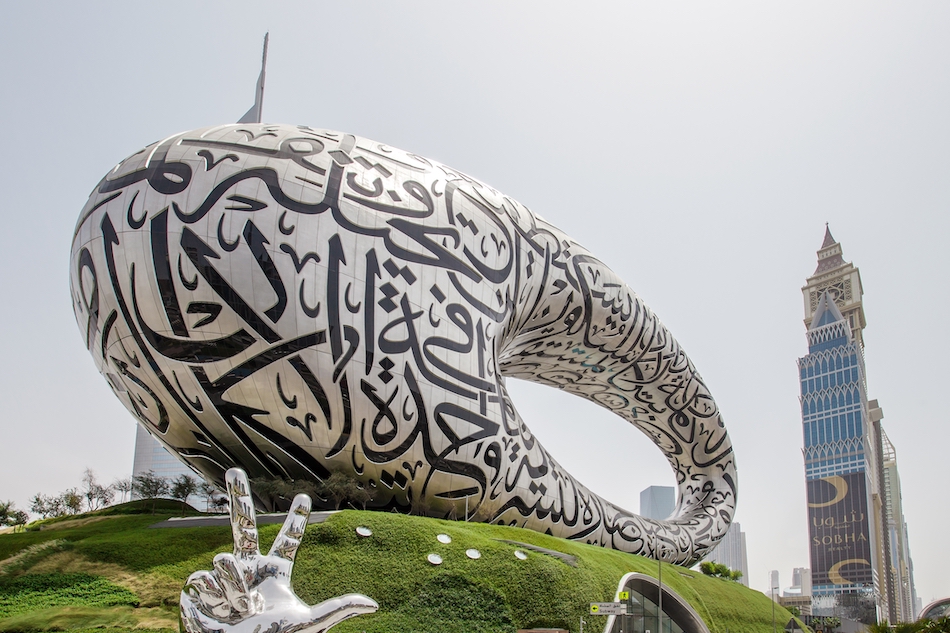 The rest of the around-two-hour space experience seems minutely aimed at you, personally. Guided by real and avatar astronaut facilitators, enter a lift with 360° augmented reality and emerge, in reality, at the Museum's summit. Thereafter, working your way down, at your own pace, undergo astronaut assessment, to see your face on that space conqueror wall. Touch and feel space engineering reality. Walk through future rainforests with thousands of genetically preserved blossoms and bugs. Take sense therapy to the next level. See what's already happening, say immunity-enhancing copper suits.
Eventually, return to the real world, in the form of Four Seasons Dubai DIFC, nine minutes' walk away. Head up to the top, to the eighth floor Luna bar and lounge. Favourite outdoor Luna areas give uninterrupted views of Burj al Khalifa, twinkling evening long. Wrapped in immediately-proffered cashmere pashminas, snack off truffle flat bread and wagyu takati to complement thinnest-stemmed glasses of Le Volte dell'Ornellaia, Toscana, 2020. Feel good. Continue, up stairs to what is essentially floor 8.5, for your favourite No 1 in Churchill Cigar Club, or go down, to see what's going on out at the seventh floor's 14-metre glass-sided pool. Descend further, to the 106 bedrooms.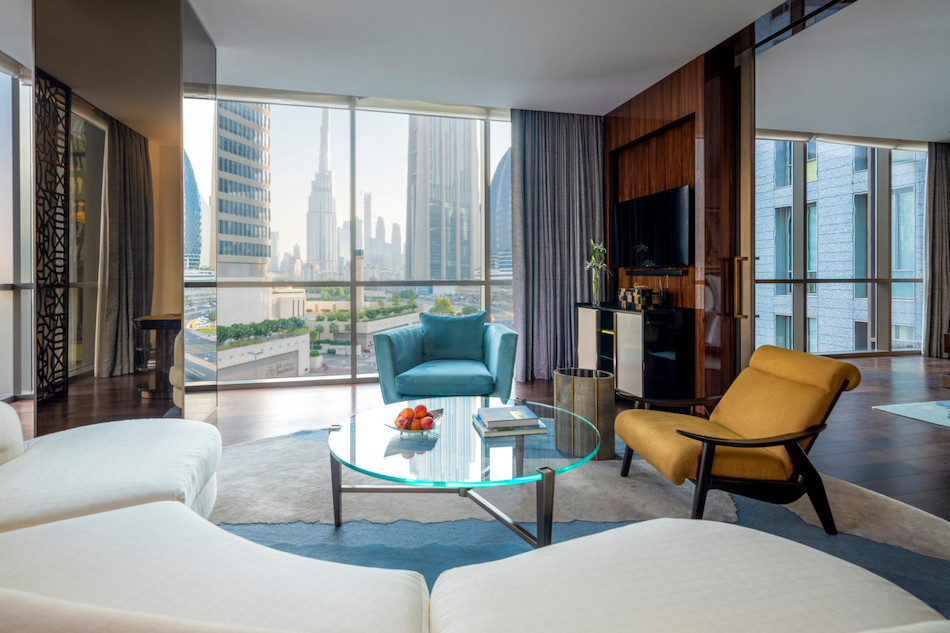 Designer Adam Tihany has gone sensual. In 64sq m Studio Suite Burj Khalifa #417, for example, look out through two all-wall windows, at the Burj and the three-dimensional concrete jigsaw that is Dubai International Finance Centre DIFC – and also, at still-virgin countryside. Barefoot on the room's undulating carpet feels like walking on sand. Smell the newly-introduced Diptych toiletries, and a vase of fresh flowers. Tasta a welcome mango trilogy, fresh, dried and puréed.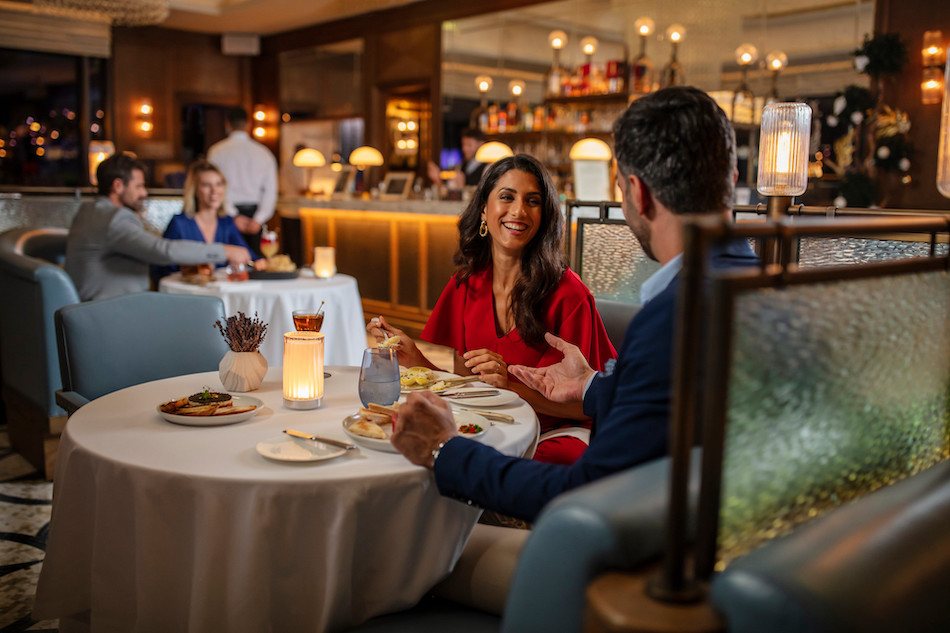 Talking of which, breakfast in Mina brasserie is truly memorable. Yes, it's plausibly Left Bank, tiled floor, and white pots of dried lavender on oversized white linen cloths. A bijou buffet is dominated by a scoop-yourself football of sweet French butter: nearby, also under glass domes, are neatly labelled cheeses and delicate wraps of smoked salmon. Smell, from arms length away, croissants and the like, baked here, inhouse. The highlight has to be bite-sized oval brioches filled with fresh olives – top chef, perpetually-smiling Beiruti, Rami Nasser, offers the recipe. The perfect snack to take to space. The future.