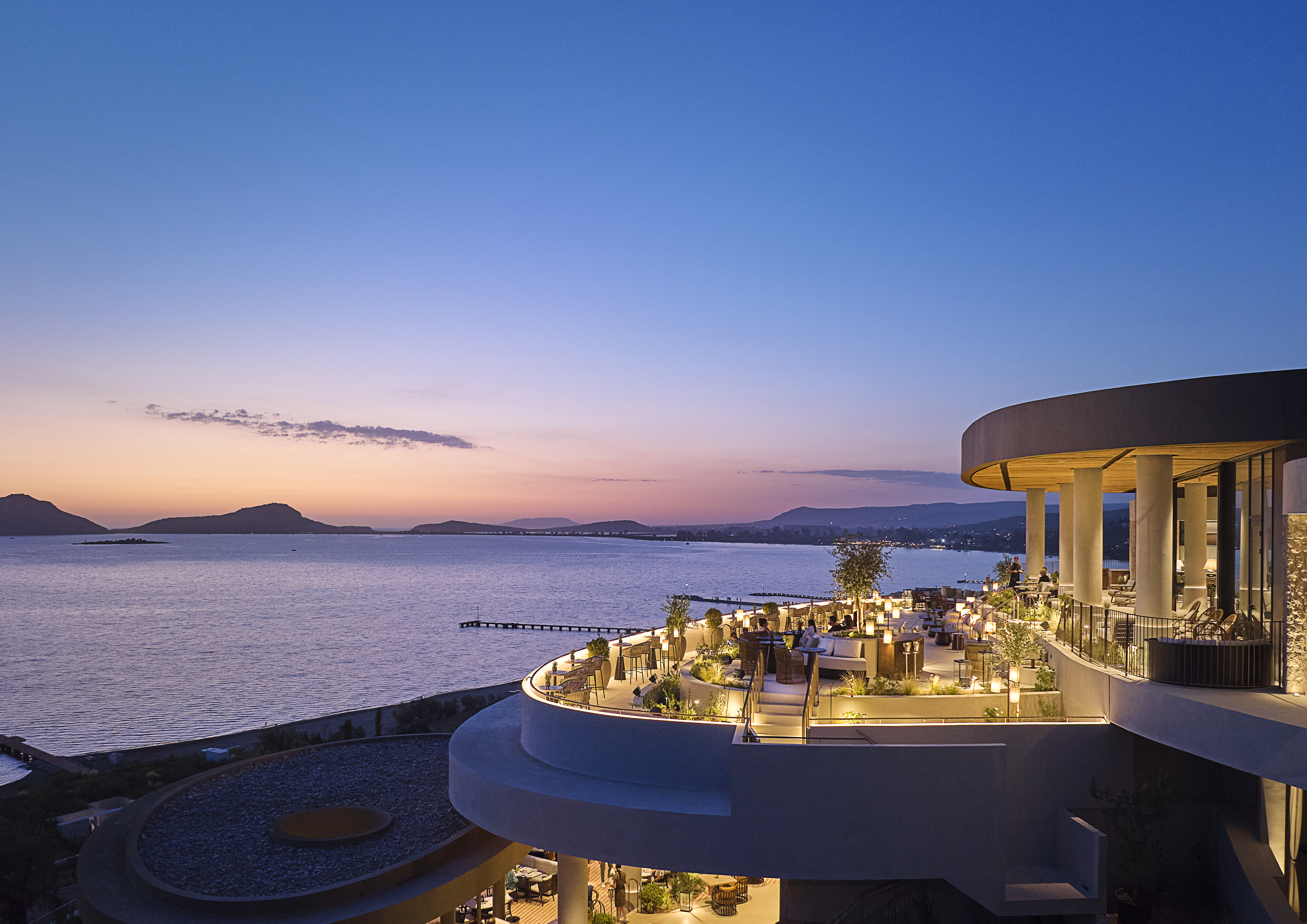 Mezcal-infused Sunsets
Sunset over Navarino Bay, a jewel of the Peloponnese. Try a mezcal-infused Amethyst Clash on the Admirals Lounge terrace of the just-opened 99-key Mandarin Oriental Costa Navarino. This is Greek entrepreneur Achilles Constantakopoulos' latest Costa Navarino paradise. A three-bedroom 383sq m pool villa is the ideal way to luxuriate in Messenian ambiance.
Drive Me Crazy
A scarlet Mercedes-Benz 280 SL Pagoda 1969 is just the toy for the grown-up boy, and Filip Larsson has one among Motikon's priceless treasures for sale. He'll also store it and groom it, whenever you feel your beauty needs a bit of tender loving care. Jamsheed Pocha, formerly at Four Seasons Canary Wharf London, can arrange this, and any bespoke trip, via his Pelican Club.
Hot Dog Headliner
Always good for a headline, New York's current food sensation's a $29 hot dog at Mischa. But chef Alex Supak's snack is nine inches long, garlic-infused brisket and pork fat. Lying in an open potato-flour bun, it comes with a condiments tray. Home-made yellow mustard, and green relish, and kimchi.
Worldly Wellness
Celebrate this year's World Wellness Weekend, 15-17 September, in Laos, with a Serene Sojourn at Avani+ Luang Prabang. You start the day with a Sunrise Cruise by Mekong Kingdoms, and go on to meditation classes with a senior monk (note the word 'senior', no youngsters allowed).  Health-conscious meals, alms-giving ceremonies, and other immersive activities showcase enduring heritage.
Rugby Ruckus
Rugby guys and gals, you may want to book places now for the 13-16 October Semi Finals of Rugby World Cup France 2023. Infinity Sports Travel flies you both ways, London Stansted - Marseille. Sleep aboard all-inclusive Norwegian EPIC, a splendid vessel which comes with a floating Rugby Village, a 24-hour Irish pub and a dozen proper restaurants. In addition, ground transport is provided, as are guaranteed official match tickets, CAT 4.
Author Artistry
Kahlil Gibran's definitive book The Prophet has sold over 100 million copies since its publication in 1923. The Lebanese-American thought leader was also, incidentally, a skilled artist.  Charcoal portraits of such luminaries as Debussy, Jung and Rodin are among over 100 works displayed at New York's Drawing Center, through 10th September.
Haute Cuisine (Literally)
Dine high above the Netherlands' canals and tulip fields – uniquely sitting high up in the air under a Culiair hot-air balloon. Nationally-revered masterchef Angelique Schmeinck hoists foods into the balloon's cavity as if it were a convection oven. Champagne on the ground, before and after. Up there, feast off lobster with avocado, wild seabass with asparagus, guinea-fowl with mushrooms. Selfies galore.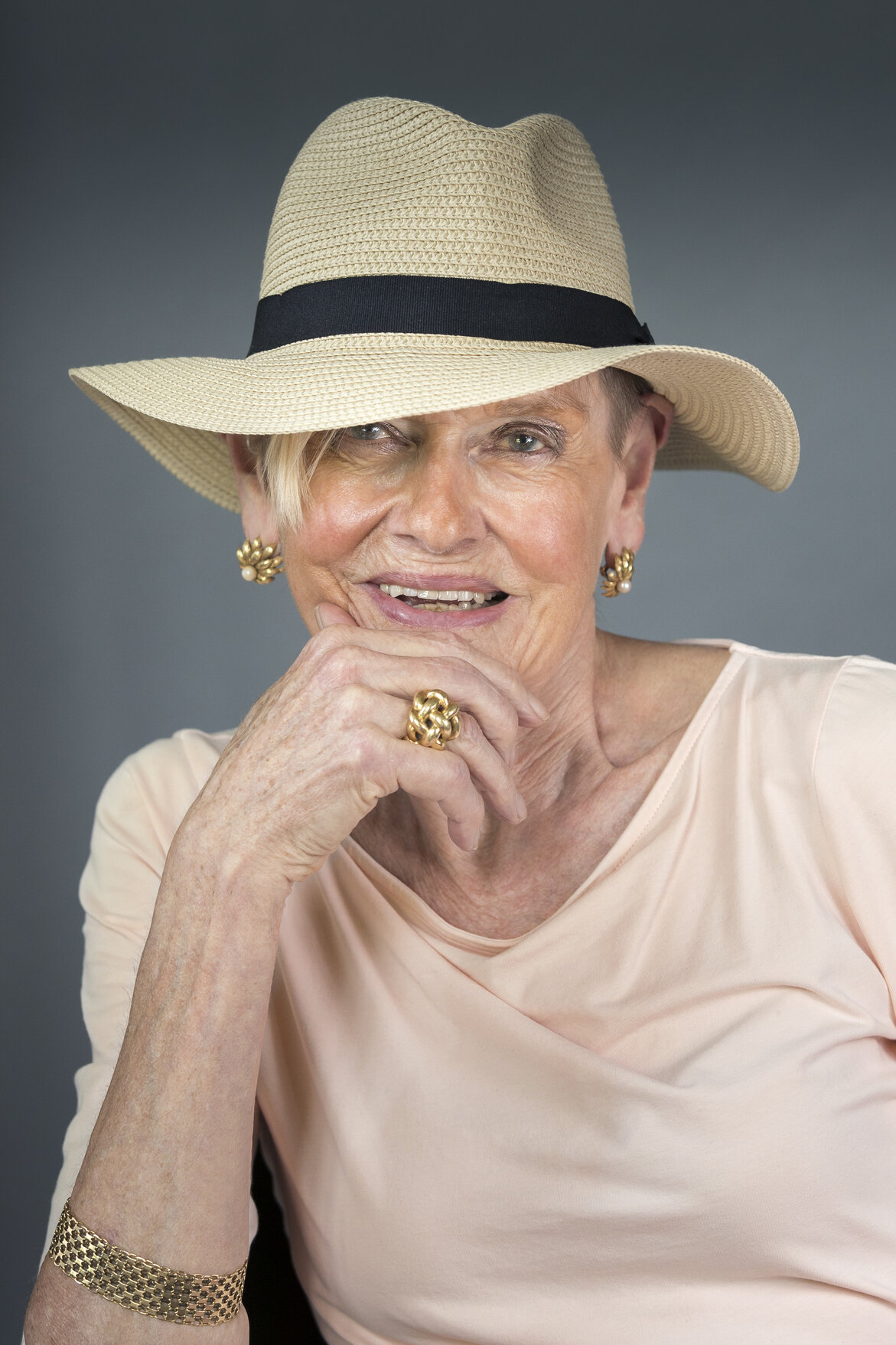 Mary Gostelow
Open form
Newsletter Signup
Mary Gostelow and Islay Robinson deliver short, sharp coverage of everything you need to know about the world of luxury.