Photo Credit: Le Grand Jardin
Riviera Retreat
Next time on the Riviera, arrive by boat or a ten-minute helicopter transfer at the 13th century Le Grand Jardin on Sainte Marguerite Island off Cannes. Take any of its 12 bedrooms for a private garden and the opportunity to wander 3.5 acres of citrus estates as if they're your own. Louis XIV and Napoleon did in their respective times, though they wouldn't have had a heated pool.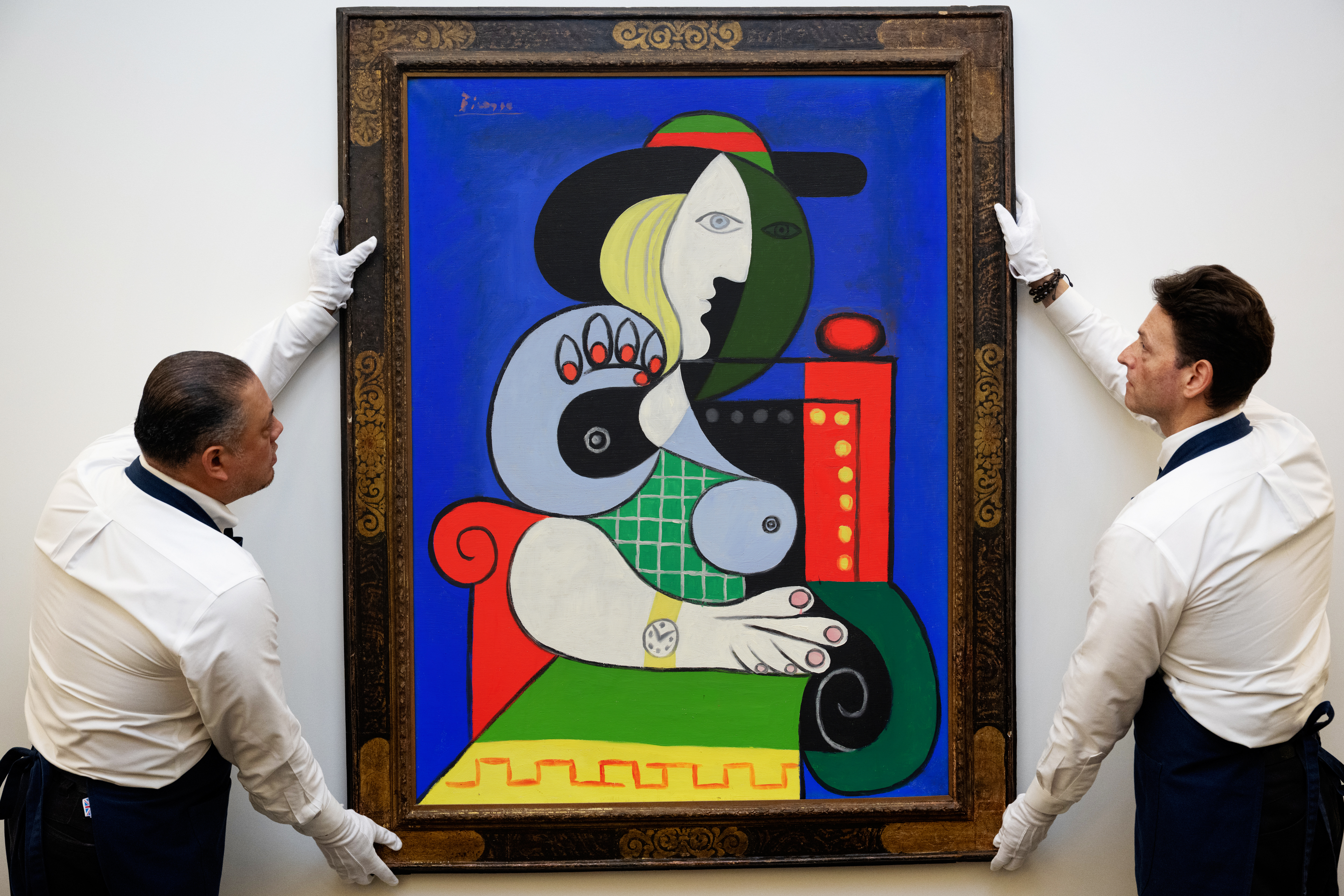 The Woman To Watch
What would a Gen-Zer think if she was painted like this? Picasso's Femme à la Montre, 1932, shows his lover Marie-Thérèse Walter, 23 (she passed in 1977). This likeness, with an estimate of $120 million, is likely to be highlight of Sotheby's New York sale, on 8-9 November, of 120 paintings from the collection of Manhattan art patron Emily Fischer-Landau, who died at 102 this March.
Playful Art 
Table tennis, or ping pong, is all the rage, and ping pong playing creative designer Algy Batten sure has a novel approach. The Art of Ping Pong company, which he runs with his wife Caroline Moorhouse, produces art-topped tables that can be wall-hung when not in use. They also have art-covered bats by such luminaries as nonagenarian queen of polka dots Yayoi Kusama.
Athletic Glam
Wait until Kusama-san starts designing ping pong-specific clothing gear, polka dots of course. New name for wear-anywhere fashion is athglam, so much more stylish than 'athleisure'. Athglam could be playing whatever, including padel, in Dior or Dolce & Gabbana but not Louboutin. Cashmere count Brunello Cucinelli thinks of athglam as a sequinned cashmere top paired with silver lacquered cargo pants.

Dinner Makes A Splash
Dine 18 feet underwater wrapped in fish, or so it seems, at Anantara Kihavah in The Maldives Villas. Go down 40 steps to glass-walled SEA restaurant for a 360° panorama of fish changing, small to bigger, as the day progresses. Favourite Seafood Platter – Reef fish, yellowfin tuna, scallop prawn, lobster (Mano Thevar, of two-Michelin Thevar Singapore, is guest-cheffing in SEA on 13-14 November). Of the 78 villas, a newly re-done 2,873 sq ft over-water pool beauty sleeps three. 

Ritzy Harmony
In Japan, go for harmony with nature, say go onsen, as above, at Ritz-Carlton Nikko. Two hours north of Tokyo, Nikko was, pre-aircon, a valued summer retreat for foreign ambassadors. The hotel's  2,800 sq. ft Ritz-Carlton Suite, a haven of pale cream calm, has all-wall windows across Lake Chozenji, and sacred Mount Nantai. Visit Toshugu temple, a few minutes away. Take afternoon tea in the one-time British ambassador's century-old pad. Serene calm.

Soak Up The Savoy 
Nothing beats a proper bath. In London, The Savoy, a Fairmont Hotel, knows how to do it. A freestanding white tub, on claw legs, has a proper easy-operate plug. A bath tray holds The Savoy's own-label toiletries, by Penhaligon's, plus plentiful bath salts, and there's space for the hotel's cocktail book. Soak, and learn your martinis before heading down to The American Bar. Thence to dine at The Savoy Grill, for Gordon Ramsay's soufflé Arnold Bennett, invented here.