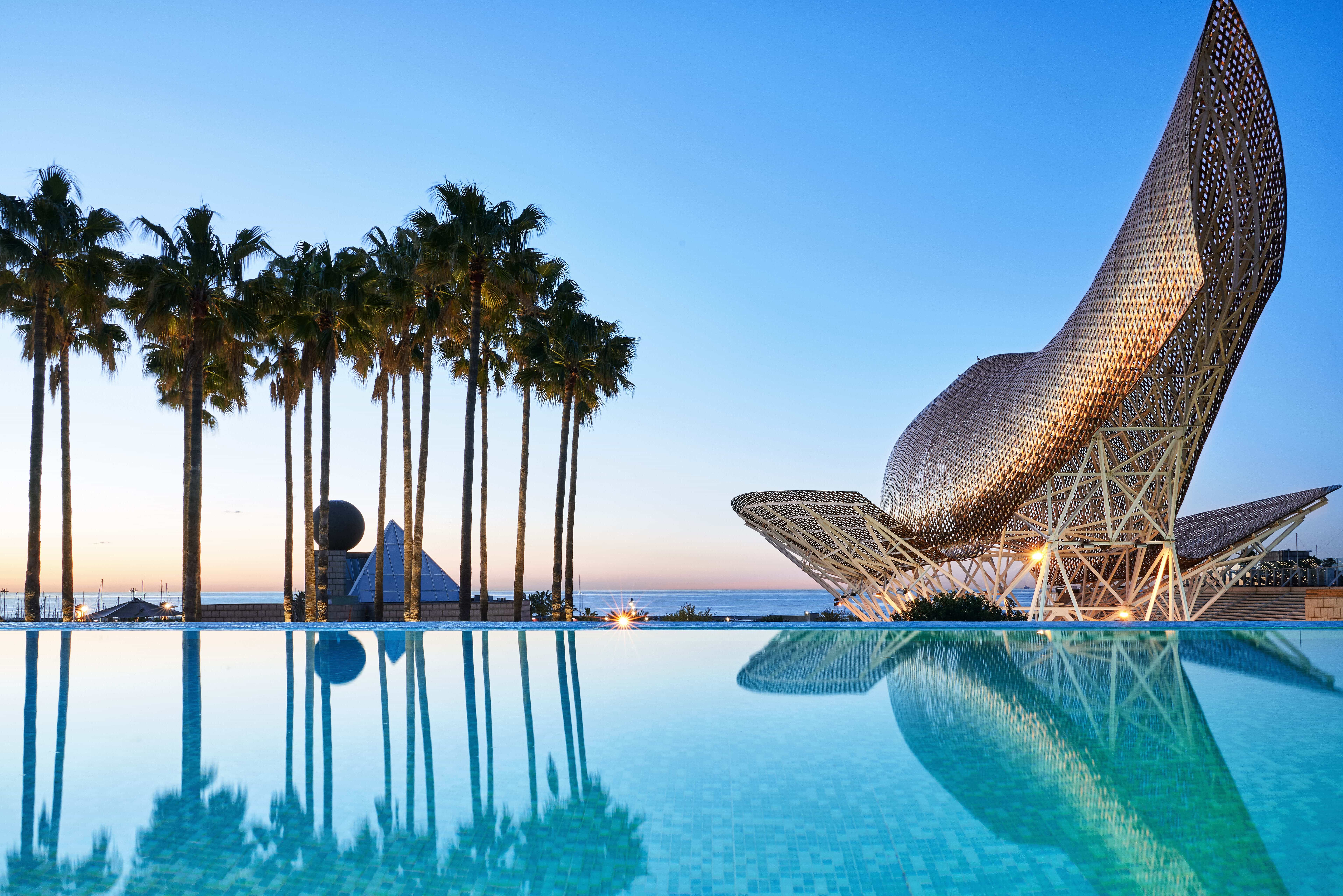 Photo Credit: Hotel Arts Barcelona
Goldfish
There's a giant fish outside Hotel Arts Barcelona – El Peix, by Frank Gehry is 115 feet long and 177 feet high. Gaze down from the sizeable windows of 43rd-floor private saunas, bookable in 45-minute slots. Stay over in the 42nd-floor Royal Penthouse, a 4,306 sq ft duplex with stunning views. Order up Gaudi-themed eats, say smoked spring eel and Bolognese lobster. Drink Pingus, Dominio de Pingus, DO Ribera del Duero.
Spray It 
Manel Torres' invention is arguably the best thing since sliced bread. The Catalan fashion designer, with an additional chemical engineering degree from Imperial College, has patented Fabrican, spray-on clothing. Choose colour and fabric. Spray cohesive fibres, tidying them before they dry. The non-woven garment is slightly elasticised, rotatable and, with care, washable. Are Messrs Arnault or Bezos available for global distribution?
Model Impact
Supermodel Bella Hadid was Fabrican-sprayed at Coperni's latest runway show - the public creation of her dress had Media Impact Value MIV of $26.3 million, says Launchmetrics. Coperni, a brand that knows how to make an impact, is led by a creative French pair, Sébastien Meyer and Arnaud Vaillant. They were formerly co-Creative Designers for Courrèges.
Little Nell
New York's iconic 1930s Rockefeller Plaza, designed by architect Raymond Hood, expects marsupial lodging. Aspen Hospitality, owners of icon The Little Nell in Aspen CO, is turning ten floors into a 130-room hotel. Rudy Tauscher, who ran both Mandarin Oriental New York and Aman New York, is currently directing.
20-Ghost Club
Old's an advantage in Rolls-Royce parlance. 20-Ghost Club is for owners of pre-1945 beauties. Members pair networking with travelling. Interestingly, some trophies were bought by wealthy Finns migrating to London in the 1920s: they wanted to show their worth. The 1915-vintage official car of Marshal Mannerheim, leader of newly-independent Finland, is displayed in Helsinki's Sotamuseo Military Museum.
Safari Style
Bond with buddies, family and friends. Safari in style, but eschew glamping in favour of fixed lodging. 40 minutes from Hoedspruit airport, there are daytime Kruger Park trips. Nights at art-filled Africa House (sibling to Capetown's The Silo). Six bedrooms each boldly unique. Wellness – pool and spa – and gourmet food.
Pizza Time
Global, it's pizza time, with outdoor wood-fired ovens, natch. In Beverly Hills, New York's Dante has permanently taken Maybourne's rooftop.  Try its Rose (mortadella, stracciatella, pistachio and rosemary).
In England, go crazy for Sicilian-special blackened multi-grain dough, at Four Seasons Hampshire's summer-long pop-up. Open to all and so popular with local cognoscenti that reservations are essential.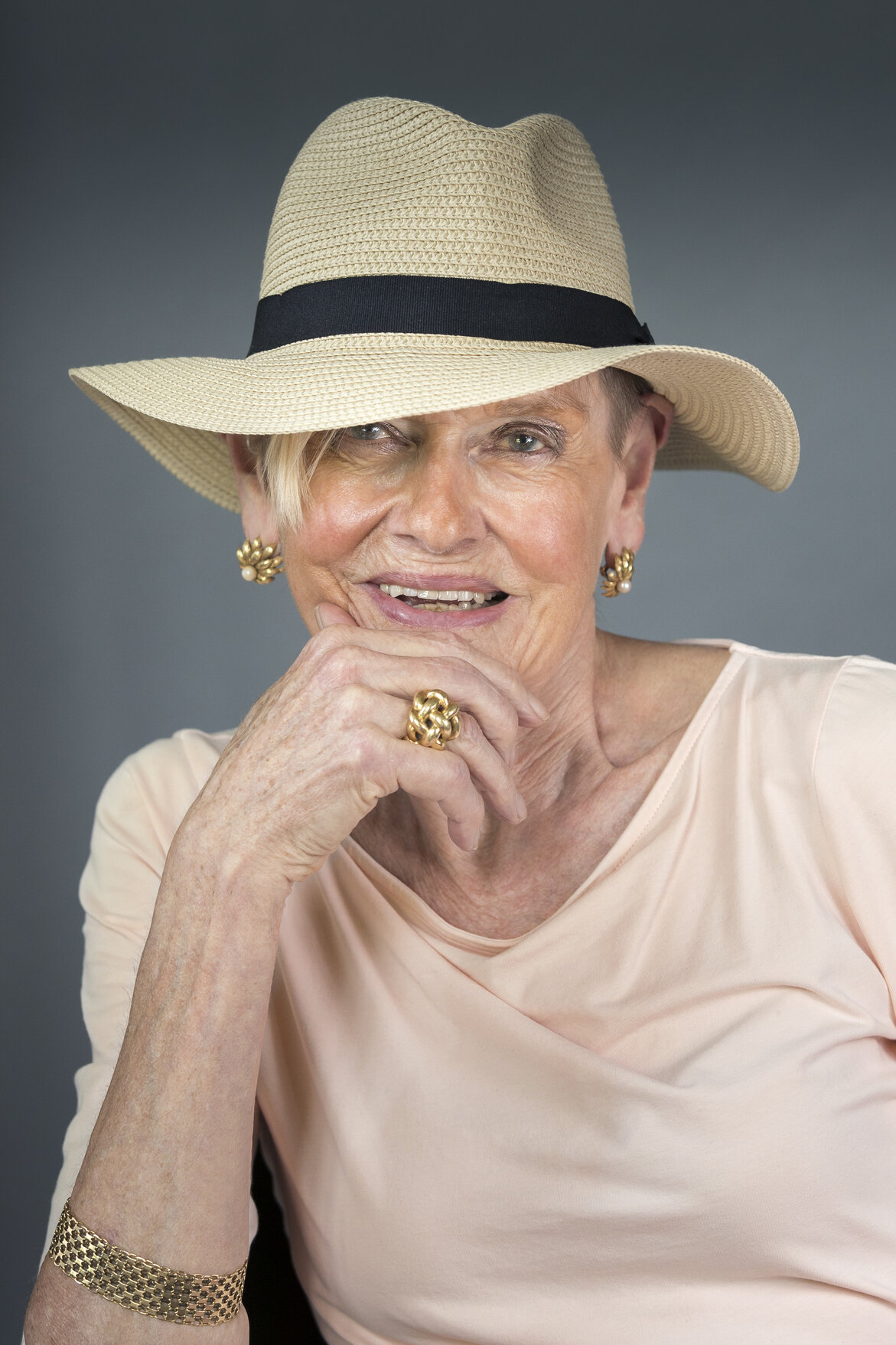 Mary Gostelow
Open form
Newsletter Signup
Mary Gostelow and Islay Robinson deliver short, sharp coverage of everything you need to know about the world of luxury.