Glamping
Grand Tents at Naviva, part of the Punta Mita Four Seasons estate, offer over 1,600 sq ft of private indoor-outdoor space. Designer is Luxury Frontiers, also responsible, in Utah, for Amangiri's tented sibling, Camp Sarika. Naviva's tents have double vanity sinks, soaking tubs with picture windows and outdoor showers with direct access to private plunge pools. It's under five minutes' walk to Naviva's safari-centre Copal, and five minutes' drive to the main resort's facilities. The Pelican Club can plan an entire trip (request a visit to the working art gallery of Punta Mita's boss John O'Sullivan).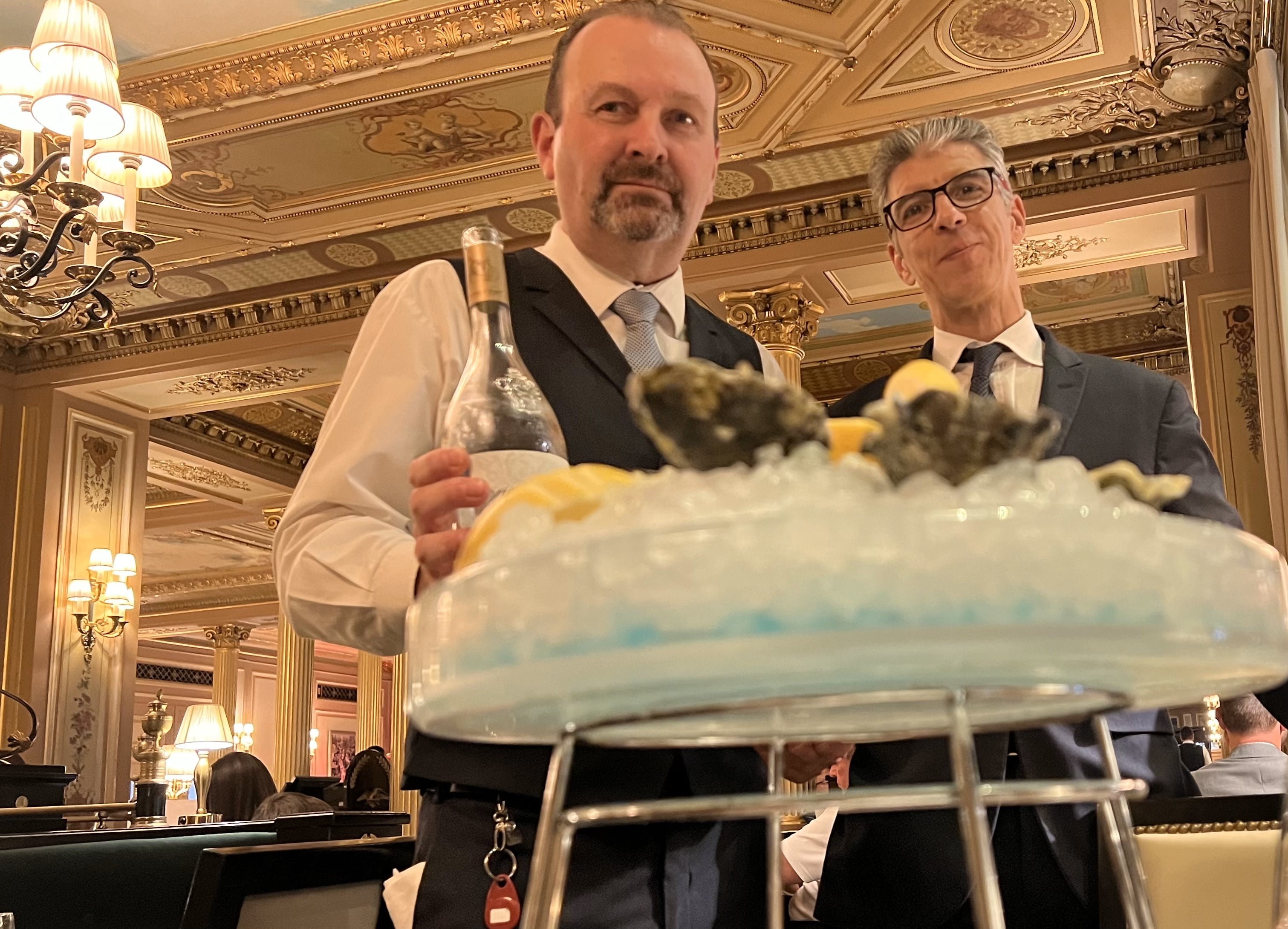 Paris Paix
Café de la Paix and its symbiotic Intercontinental Paris Le Grand were both financed by the Pereire brothers (so multi-facetted, from Château Palmer to rail companies, they make today's family empires seem blinkered). Opened 1862, Café de la Paix – favourite of Diaghilev, Tchaikovsky, Wilde and more - remains best theatrical dining in town. Start with Gillardeau No 3 oysters, as above. Next, tableside-blended steak tartare and fries. Whispering angel, naturally.
Sky High Price Tags
Don't faint at the usual cost of a Prada piece. The company's Co-Creatives, Miuccia Prada and Belgian Raf Simons, are currently working on a $228.5 million commission, the Axiom Extravehicular Mobility Unit. This is for the scheduled December 2025 Artemis III moon trip, in an Elon Musk SpaceX.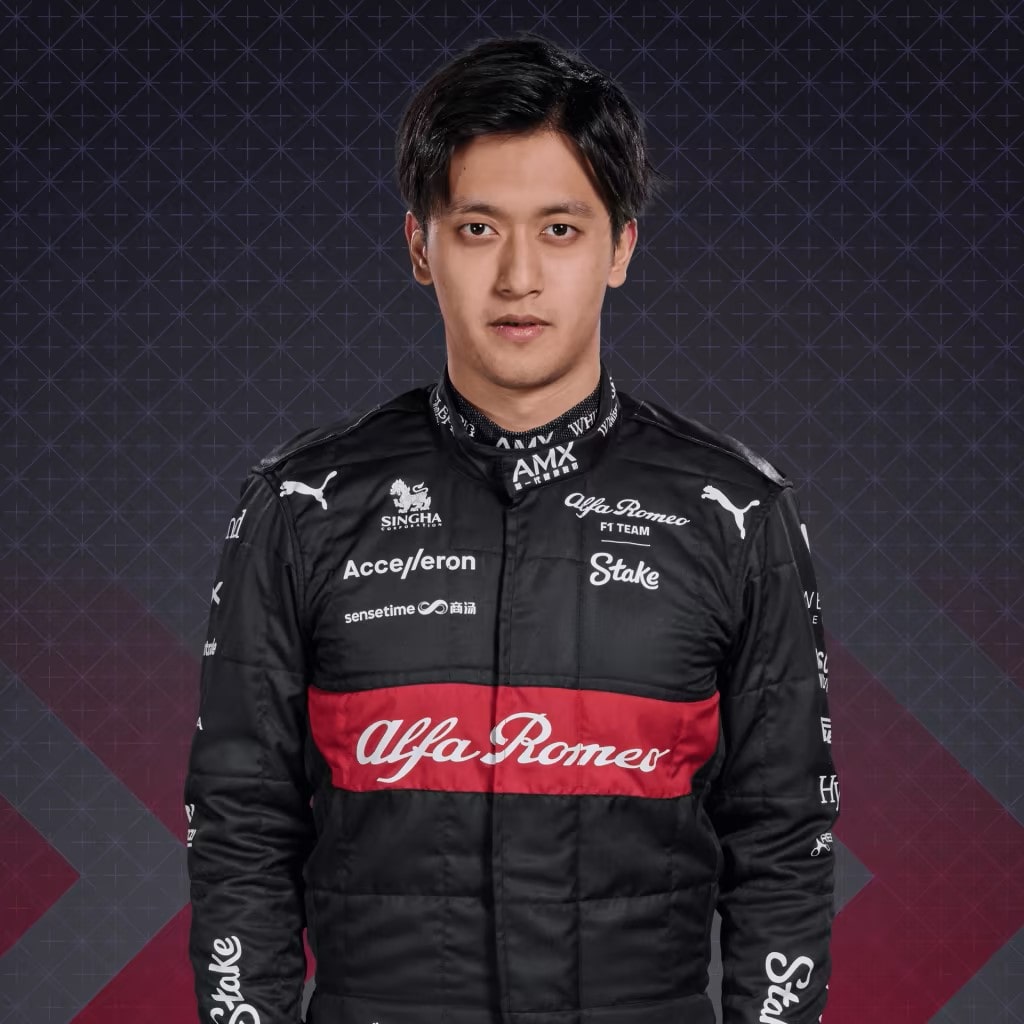 Overdrive
Las Vegas is round-the-clock fun at any time but the first days of November will be overdrive. The city is already, literally, building up for Formula 1 Heineken Silver Las Vegas Grand Prix 2023 on The Strip, actual race Sunday 19th November. There are ten teams, and the 20 drivers include a 23-year old Shanghainese, Zhou Guanyu. If there are still rooms available, Strip-facing rooms at Bellagio afford the best views.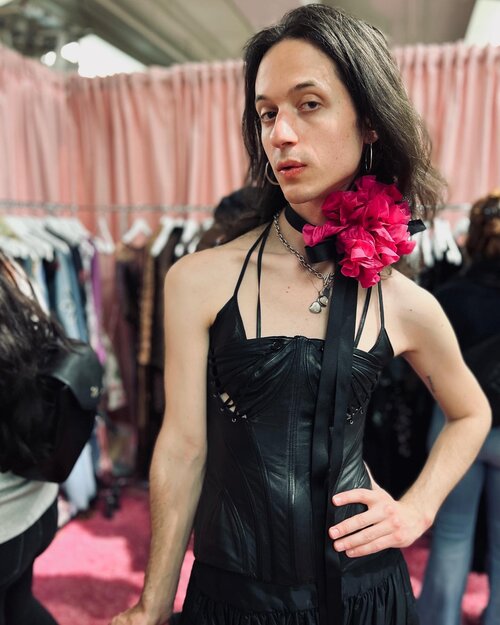 New York Vintage
Change a fashion outlook to old-hat, or at least old clothes. New York's next Manhattan Vintage Show runs 20-22 October at the Metropolitan Pavilion. Swoon over and buy one-offs trialled by Gwyneth Paltrow and Tina Turner (90 vintage dealers are participating and show Co-Owner Amy Abrams awaits fashionistas and style-design enthusiasts). Afterwards, it's an eight-minute cab ride to Bar Pendry for a Woodford Reserve Double Oaked Manhattan, with Capano Antica and Angostura.
Laos
One image that remains forever from oh-so-calm Luang Prabang is monks processing. Many Laotians become monks at around 14, leaving, as adults, to get paid employment. As monks, life is hard. Rise at 3.40 a.m., chant from 4-5, take begging bowls around for the two meals of the day, breakfast and lunch. Study all morning. See some of this when staying at Avani+ Luang Prabang, ideally in a 550sq ft Avani Suite. Handy, too, for the Mekong River, The Royal Palace and the night market.