This wonderful villa is located on one of the most sought after plots in the ultra-luxurious La Zagaleta complex. Southwest facing, the property offers privileged views of the Mediterranean Sea, La Zagaleta golf course and the Monte Mayor mountains. It is no wonder that sunsets from any of its terraces are a spectacle to behold.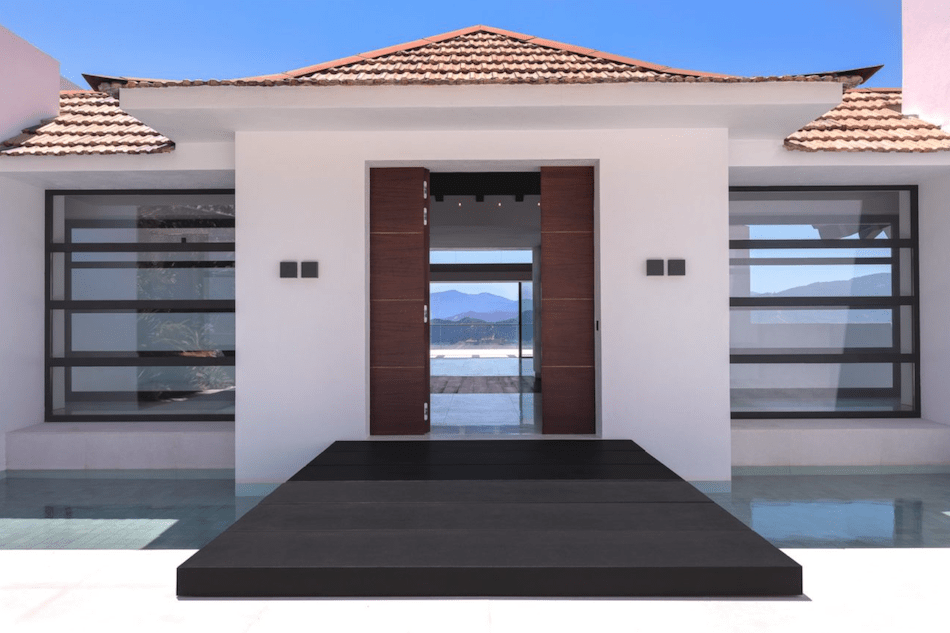 The interior features Asian inspirations combined with elements of local architecture and other cultures, creating an innovative symbiosis. These cultural influences flow from one area to another, returning balanced after a wonderful journey back and forth between the different rooms of the property.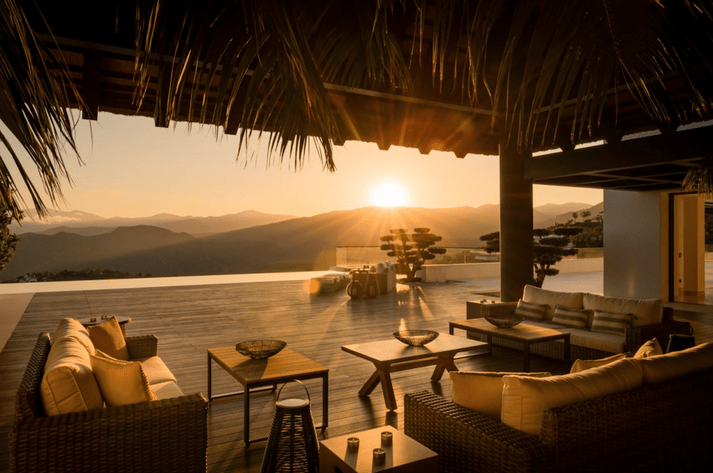 The main living room has been created to enjoy the most of moments with family or friends, spending time with a pleasant conversation, reading a book by the fireplace or simply enjoying the scenery. Landscaping is a fundamental aspect of Komorebi House, as its garden enhances the overall ambience and dignifies the house, the street or the surroundings.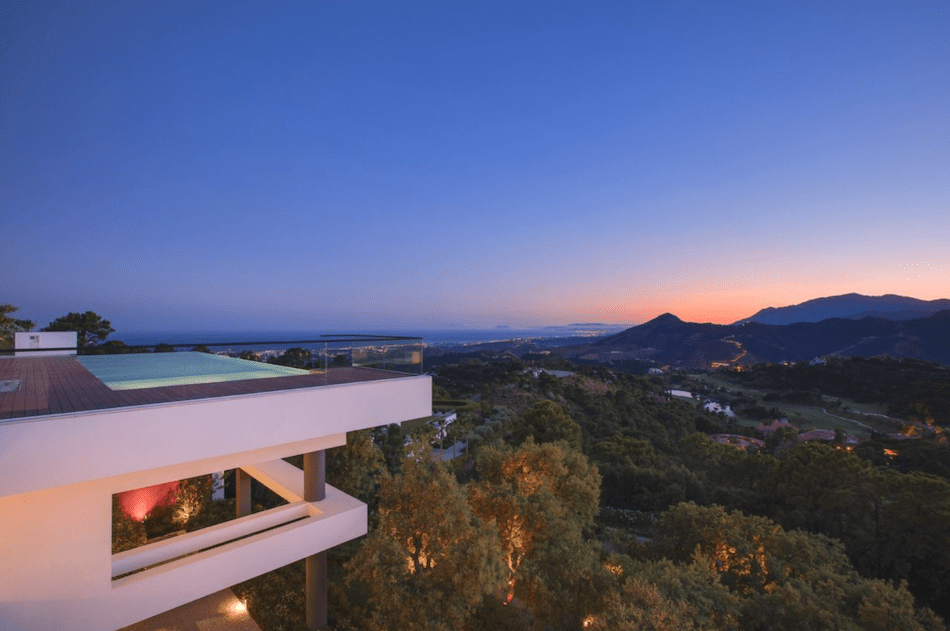 The end of the day brings you to a very special place in the house: the master suite. It is the most personal space of all and reflects the personality of the people to whom it belongs. At the end of the day, weeks or months it is the room where you go to sleep with the people you love, wake up with the people you love and dream about life with the people you love.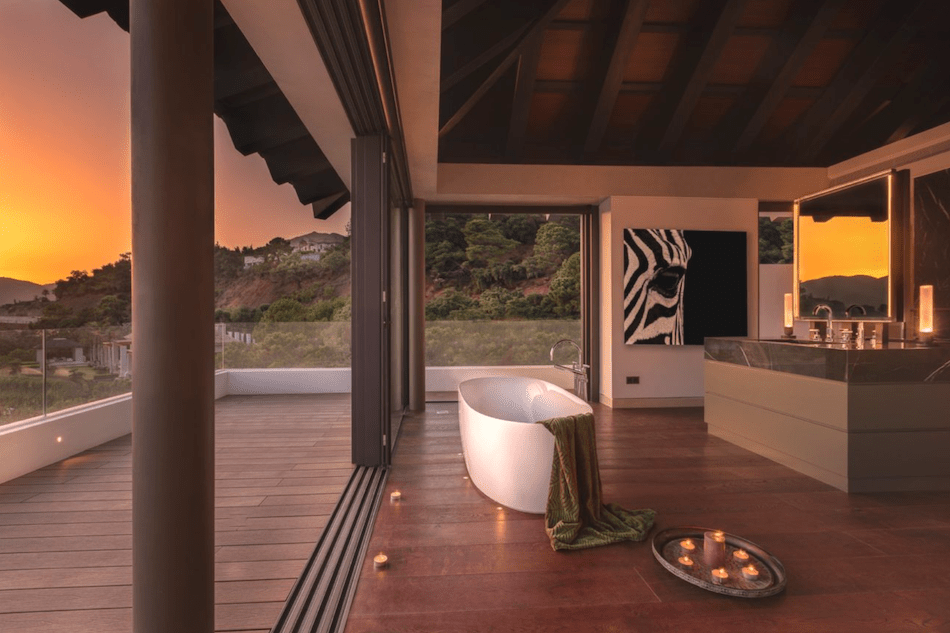 The spa was created with the intention of serving as a catalyst for togetherness, vitality and the awakening of the senses. The purpose is to foster connection, an earth-friendly lifestyle and optimal health for an experience that will take you beyond relaxation.
For further information on the property call SIDNEY GEORGE on +34 655 166 000 or visit them online at www.sidneygeorge.com
Indicative Mortgage Terms 
Purchase price: €16,000,000
Loan amount: €16,000,000
AUM: €6,400,000
Rate: 1.2% (fixed)
Term: 5 years
Repayment: Interest Only
Bank fee: 1%
For further information on property finance, get in touch.