This unique villa is located on a hillside in Siesta Ibiza and offers a dreamlike view over the surrounding landscape, the town of Santa Eulalia and the sea.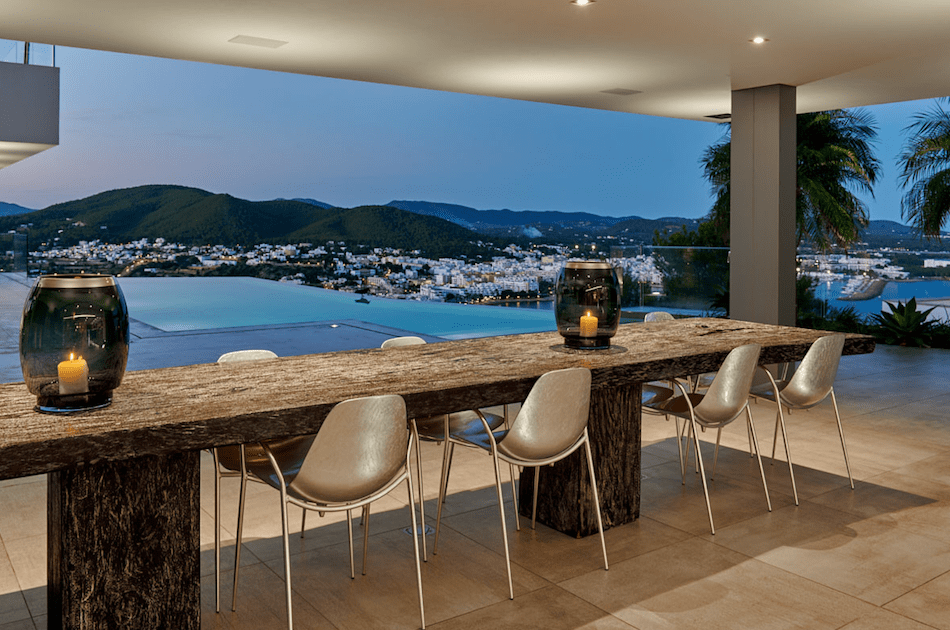 From the garage, which has space for four cars, an elegantly lighted hallway with the typical Hollywood lettering that gives way to the lift, that leads you to all floors.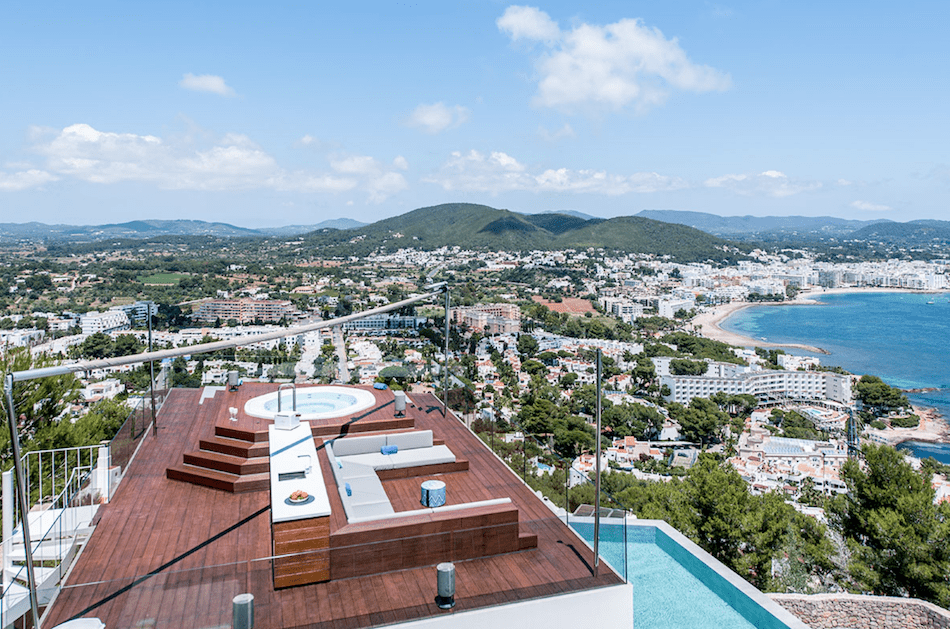 On the first floor is the fully equipped kitchen, a living room, the staff apartment, as well as the server room and guest bathroom.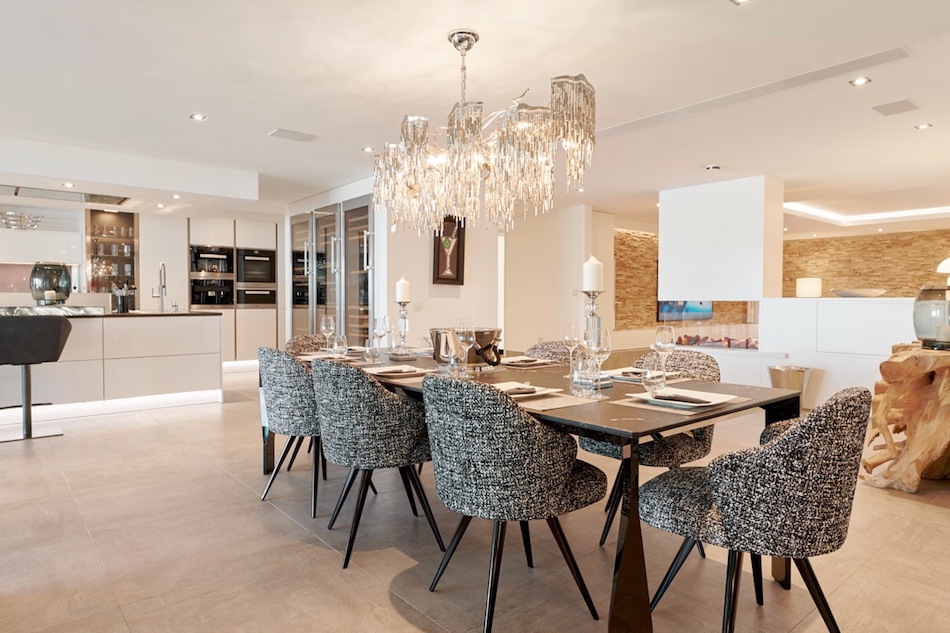 The glass doors of the kitchen open almost completely, giving access to the large terrace with the saltwater pool and the pool house, of which the sidewall serves as a screen for the home cinema. From here, a staircase leads up to the roof, offering space for a bar, jaccuzi and chill-out.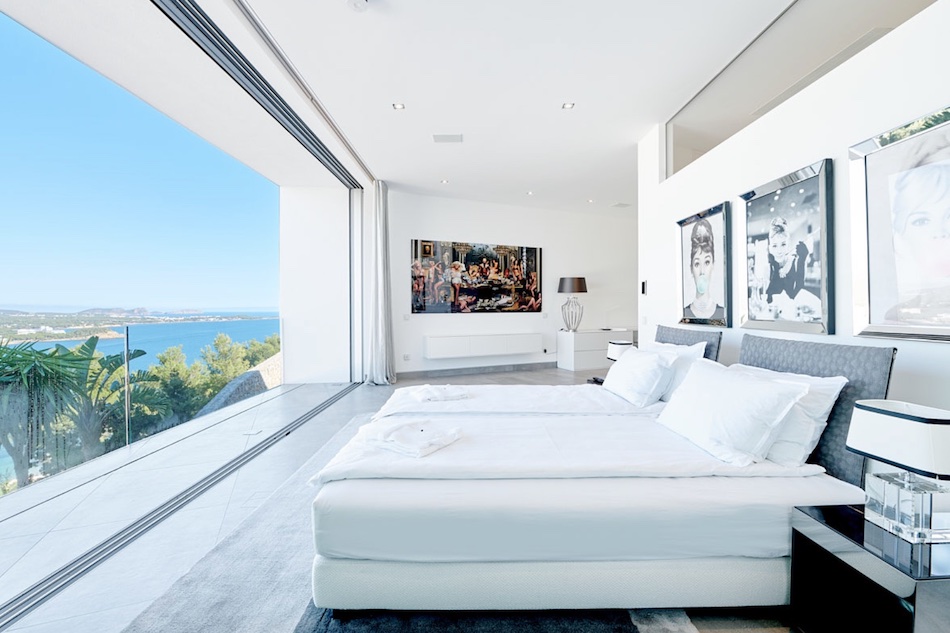 On the first floor of the villa are three double bedrooms, all with en suite bathrooms, a walk-in wardrobe and sea views. There is also a second living room with sea views on this level.
Upstairs is the master bedroom with a large terrace area and a study room. This villa has been recently finished with the finest materials and leaves nothing to be desired.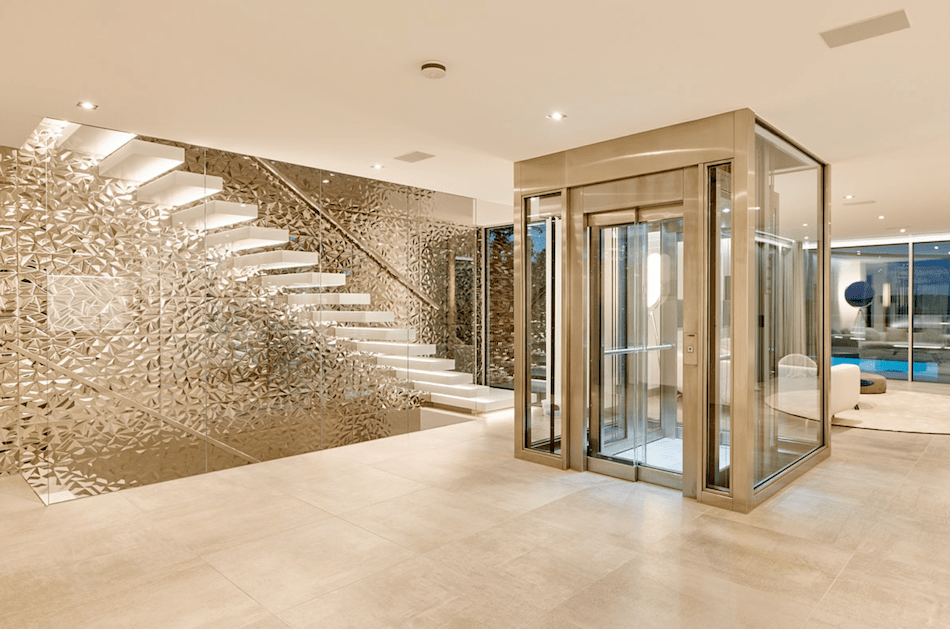 Siesta is a nice residential area on a hillside, surrounded by pine trees and overlooking the beautiful Mediterranean sea up to the town of Santa Eulalia.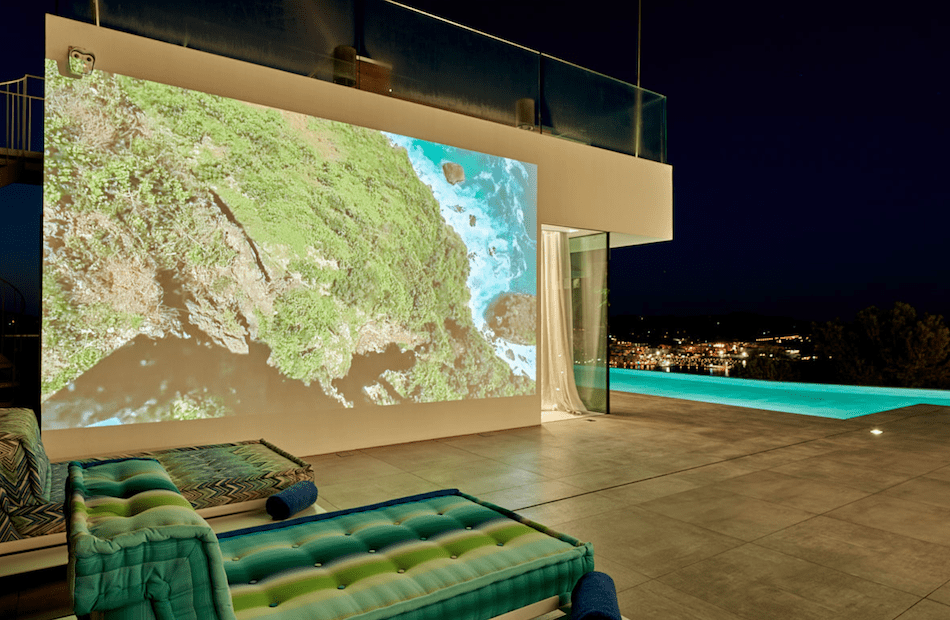 Siesta and Santa Eulalia are separated by Ibiza's only river. You can conveniently walk into Santa Eulalia over a small bridge and along the promenade next to the beach. Siesta has its own nice quiet little beach and is a relaxed alternative to some busier beaches.
For further information on the property call SIDNEY GEORGE on +34 655 166 000 or visit them online at www.sidneygeorge.com
Indicative Mortgage Terms
Purchase price: €11,950,000
Loan amount: €11,950,000
AUM: €5,975,000
Rate: Euribor 3 month + 1.55% 
Term: 10 years
Repayment: 30% amortised, 70% interest only
Bank fee: 1%
For further information on property finance, get in touch