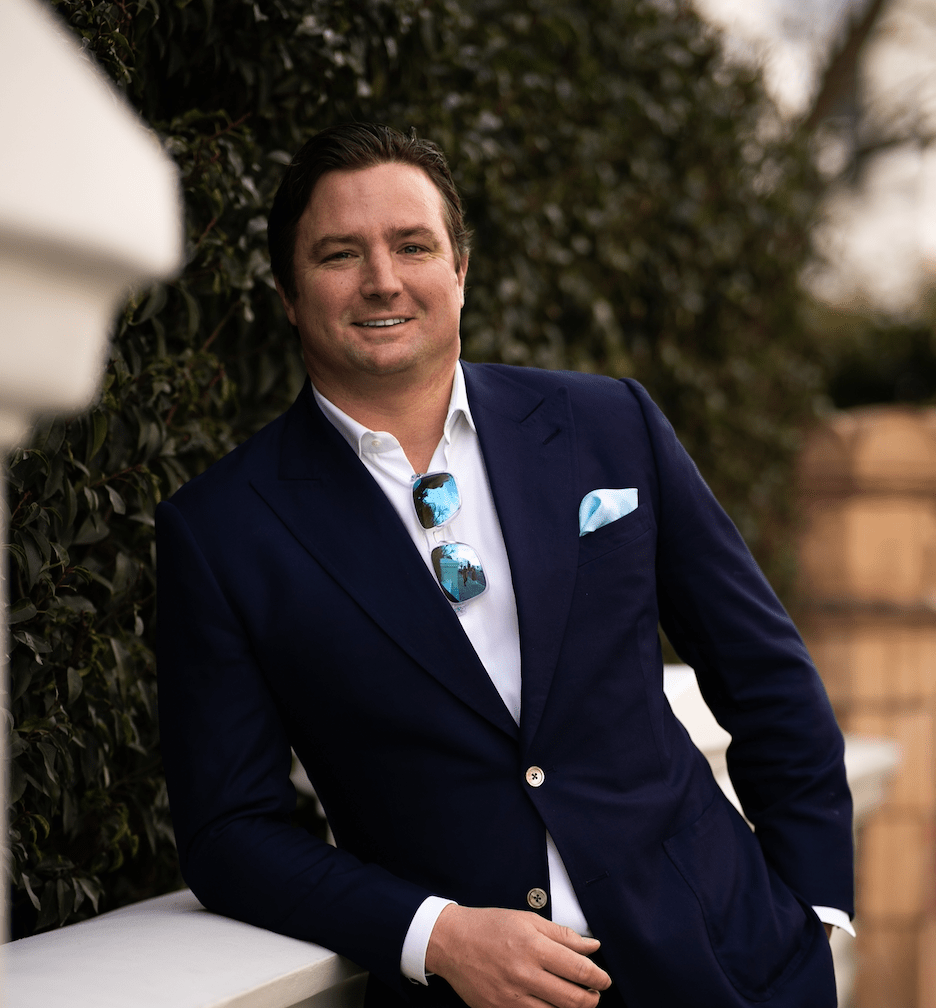 TJB Super Yachts are global leaders in superyacht charters and sales. Tim Johnson founded the company in 2013 and has steadily built the firm ever since, organising more than 1250 charters for his clients over the past eight years. Here, Tim tells us about the TJB difference, the best places to charter a yacht, and a few of the yachts he'd recommend for anyone considering chartering.  
Where does your passion for the yachting industry stem from and how did you enter the industry?
Before I founded TJB Super Yachts, I had various luxury sales roles, which helped me hone the practical skills needed to charter and sell yachts. I also had experience working as a broker, notably for Netjets as a jet broker and at Edmiston & Company as a yacht broker, so that's my professional background. 
My father was in the Navy and I spent time as a child around naval shipyards. I also sailed from a young age and spent a lot of time by the sea, so I developed an early passion for boats. In many ways, the yachting industry was a natural fit for me later in life.
What prompted you to start TJB Super Yachts?
Because of my professional background in high-value chartering and sales, I'd wanted to start an independent yacht chartering and sales firm for a while before I set up TJB Super Yachts. Then I suppose I reached the point when I thought, 'Well, if not now, then when?' 
I'd experienced the larger yacht charter and yacht sales firms, and I knew what I wanted to do differently if I started my own business.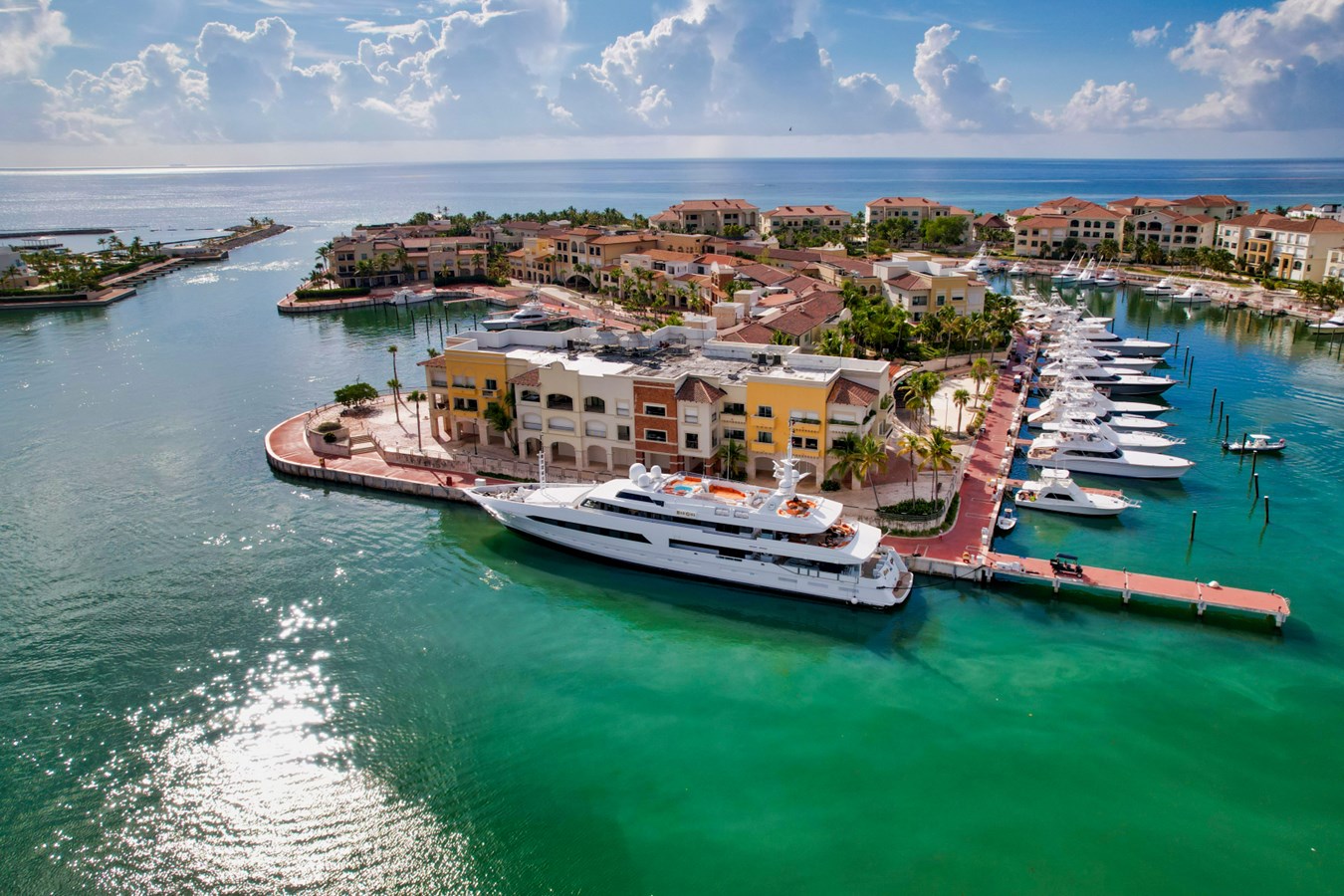 I wanted to offer a more personal and bespoke service to clients – I knew there was a space for a charter firm that clients wanted to come back to again and again on the basis of the team's expertise and the experience provided from start to finish. Experience is essential to us at TJB Super Yachts. Chartering a yacht isn't only about the experience you have on the charter itself - it covers everything from how we work with our clients, how we interact with them and how we provide our services. I wanted to create a boutique firm where our clients' experience was at the centre of every interaction.
I wanted to build a successful business, but I am obsessive about delivering a service that matches our clients' needs in this specialised part of the market. When we started, we were a new business with very established competitors, and the only way to succeed was to be absolutely top of our game at every moment. It's been challenging, but I've enjoyed developing the business and serving our clients.  
Who are your clients? 
We work with some of the most discerning individuals and families in the world, and our client base has grown organically with the company. We help these clients to rent or buy superyachts. 
Like art, every superyacht is distinctive and beautiful in a unique way. Aesthetically, yachts are just stunning, and our clients appreciate their beauty as well as the experience they have on board. 
Many of our clients have families, and chartering a yacht is sometimes one of the few times the family will holiday together, so that's very special for them. Our clients have incredibly busy lives and considerable responsibilities in terms of creating jobs, generating income for businesses, and supporting the economy. Chartering a yacht to take a vacation is often one of the only times these individuals can relax and truly take time off.
Our clients also want privacy and seclusion, which aren't always easy to find, even in the world's best hotels. Chartering a yacht is a wonderful experience and you're served by a great crew in amazing surroundings with complete privacy and security. 
What charter destinations do you offer?
One thing that can happen is that people charter a yacht and then try and zip around too quickly. It can seem counterintuitive, but it's best not to try and see too much on a single charter, or you don't get to enjoy the places you're visiting. We always suggest to mix up the week and visit different places in a way that means you can still maximise your enjoyment of the yacht and the locations you're in with the vessel.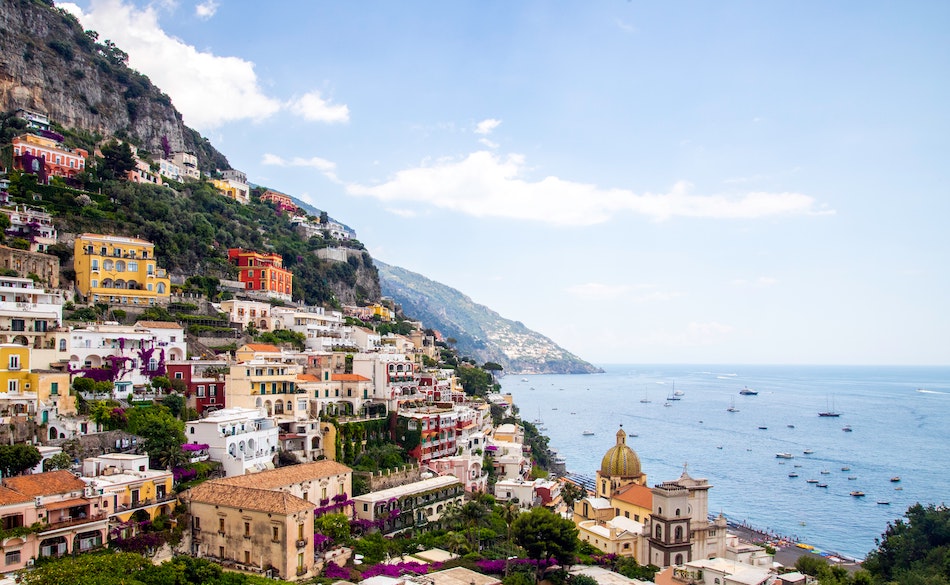 In terms of charter locations, moving slowly around the south of France is one of the most enduringly popular options. Corsica and Sardinia are also favoured, as are charters that take in southern Italy and Sicily – the Amalfi coast, Naples, Olbia and Capri are great. Croatia is fabulous for chartering as is Greece. Sometimes our clients will charter in the western Mediterranean or the Balearics, but these locations aren't as prevalent – we see relatively little demand for charter in places like Spain or Portugal, for example.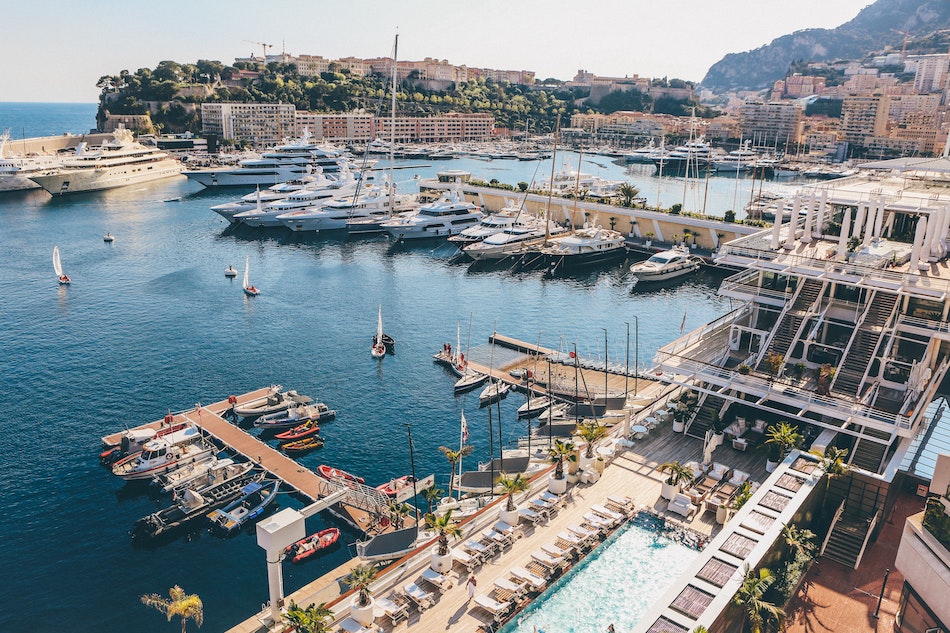 Further afield, St. Barth's and the Caribbean is also popular, as are parts of Asia. 
What is the most exotic/unusual destination your clients have chartered to?
We can charter almost anywhere, and about 5-10% of our clients are looking for something a little bit off the beaten track. Parts of Asia are increasingly popular – anything from the Maldives and Seychelles to Indonesia. And then there is explorer yacht charter when we will arrange for our clients to take a yacht to somewhere like Antarctica. Transatlantic crossings also interest some of our clients.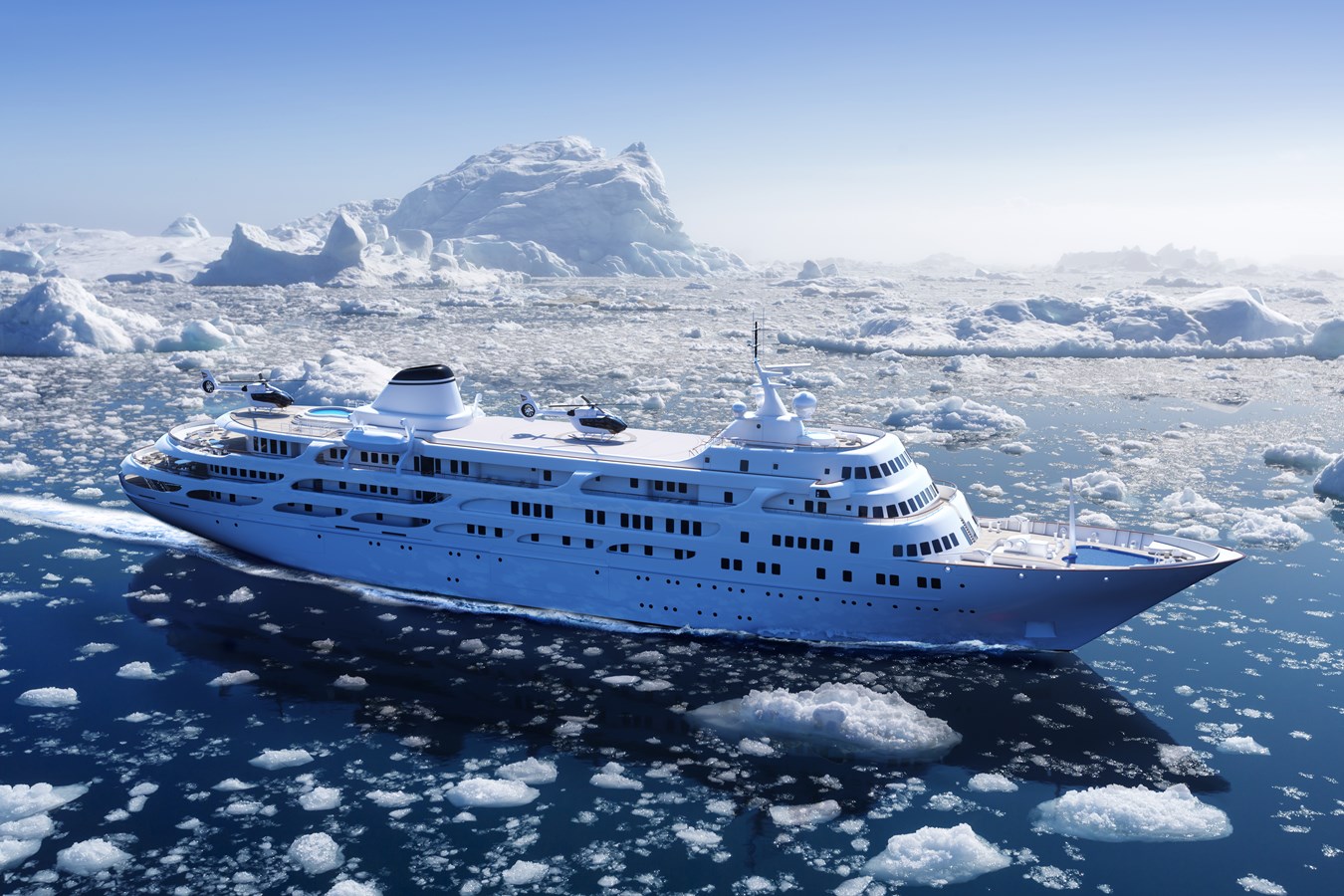 How have the demands and preferences of your clients changed since the beginning of the pandemic? 
Pre-pandemic, demand consistently outstripped supply when it came to charters, and we expect to see that will be amplified as travel returns to normal this year. 2020 and 2021 were challenging due to uncertainty over travel restrictions. There was a lot of hesitation about where to go, particularly when things like the traffic light system in the UK could change so quickly. Our clients are now really ready to charter again. There's a feeling of having missed out for the last couple of years, and there's already incredible demand for charters for the summer. 
From a practical perspective, we saw far more 'COVID clauses' built into charter contracts last year, which will probably continue. Last year, clients opted for relatively safe locations for holidays – especially locations that needed tourism like Greece and Croatia that facilitated travel. Smaller groups were also more popular because it's easier to limit exposure.
As things open up, I think we'll see people freely choosing where they want to travel. However, smaller groups may well continue, and we may continue to see a preference for locations that it's easy to reach via private jet or helicopter before transferring to the yacht. 
Can you tell us about some of the best yachts to charter?
Sleeping 12 guests in six staterooms, LEL is a fantastic choice and is excellent for families or groups of friends holidaying together. The captain is outstanding, and the yacht was entirely refitted in 2020. LEL was built by Rossinavi and designed by Luca Dini – she combines sportiness, elegance and comfort into a unique and customised yacht.
Broadwater is also a great choice. At 55 metres, the yacht sleeps 12 guests and has a crew of 14. Broadwater offers a great selection of activities, making her another excellent option for families looking to charter. She was entirely recreated in 2020 by Royal Huisman, although her original Feadship pedigree continues to shine. 
Finally, Archelon is also a fantastic option, especially if you like sailing yachts. At just under 38 metres, this sloop was launched in 2019 and has an aft full beam master stateroom. There are four versatile convertible staterooms with two Pullman berths making a total of five double staterooms if needed, sleeping 12 guests. There are six crew on the Archelon, and that can offer a more intimate sailing experience with the crew, which many of our guests find they enjoy.  
And finally, what's next for TJB Super Yachts in 2022?
In many ways, 2022 will see us focus on doing more of the same: we want to help as many of our clients as possible to have the best yacht holidays.
We're also looking to grow our charter team, which reflects the demand for yacht charters, which is great for us as a business. There's also a massive appetite for charters and yacht sales in the US, so we are looking at how we can support US-based clients and grow the business over there, too.
For more information, visit www.tjbsuperyachts.com and quote ENNESS for a bespoke offer
Open form
Newsletter Signup
Mary Gostelow and Islay Robinson deliver short, sharp coverage of everything you need to know about the world of luxury.